Add These 5 Letters To Your Business! – #TomFerryShow
Reading Time: 1 min, 15 secs
How's the new year treating you so far?
This year is going to be great, and I'm asking you to just add 5 letters to your business.
Think about this…
Are you committed to…
Morning routines?
Hours of power?
Tracking your performance?
Attitude and mindset?
Follow up and conversion?
Marketing?
Listing presentations?
Buyer appointments?
Team meetings?
Role play sessions?
Business networking?
Let's Talk About Ordinary
The vast majority of the world is ordinary…
Most people don't even notice the self-limiting beliefs and glass ceiling they have.
They are only committed to the ordinary version of the actions I've listed above.
The Importance of Routine
Routine is the sign of an ambitions individual.
If you show me your routines I can predict your future.
That means if you have ordinary routines you'll have ordinary results!
Don't complain about the ordinary results you get if you are just taking ordinary actions.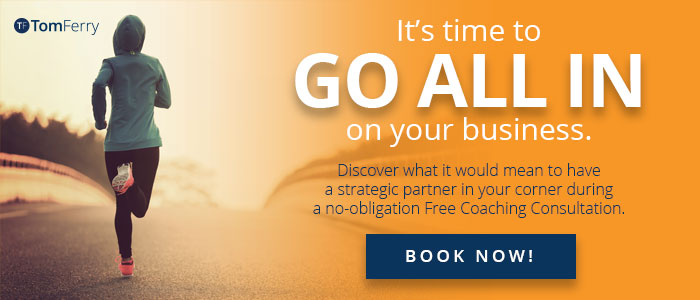 Five Letters That Make All The Difference
So what are those five letters?
E-X-T-R-A-
I want you to be extraordinary and take extraordinary actions!
This is your chance to break out of the norm and do something AMAZING this year.
It is the conscious choice to add those five letters to everything you do.
Put on that cape and get fired up!
When you put those five letters above the actions listed above, you have the power to radically improve and grow your business!
Make the choice…
Are you going to be ordinary or EXTRAordinary?