There's No Magic Formula For Success – #TomFerryShow
Reading Time: 1 min, 44 secs
People ask me all the time about the formula for success.
They are hoping for some magic formula with lots of complicated steps.
I don't think that exists, but I can tell you this…
We are what we repeatedly do.
I've been coaching rockstar agents just like you for close to 30 years.
There wasn't a magic formula that took me there, but I do want to show you what I did and what you can do too
3 Steps for More Success in Your Life
1. Daily Training
Every day you need to train your body, soul, and mind!
Body: It is all about movement (exercise, yoga, running, etc.) and how you feel on the inside radiates to people on the outside!
Soul: Do something that enriches you internally like prayer, meditation, etc.
Mind: Watch a great TED talk or read a book!
You have to fill up every day so you don't run on empty!
2. Quarterly Immersion Events
My goal is to always be growing and getting better.
I know that when I get out of my own environment and attend an event I learn even more!
The alternative is focusing on the media, news, and negativity, and I don't want those things filling me up!
3. Private Coaching
I got my first coach when I was 19 years old and I still have a coach today.
If you want to reach the next level in your business and in your personal goals, coaching is one of the best things you can do.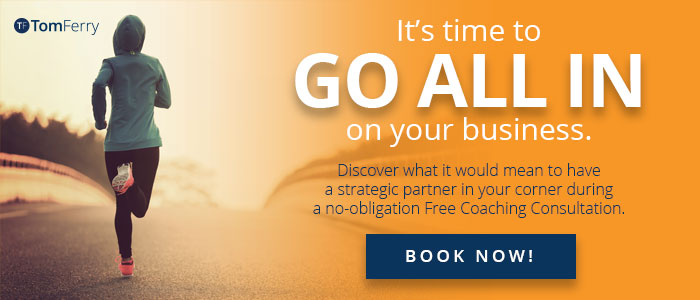 More of What You Want
I want you to have more of you want in life.
For me that means being a great husband and a great father and I work on it every day.
That quote we keep talking about?
Routine is a sign of an ambitious individual.
Let's step it up next year so that you can be the person you know you are capable of being!
Thank you so much for being part of my ecosystem, and coming to my events.
Your BEST YEAR EVER is almost here!