The Ultimate Facebook Advertising Strategy – #TomFerryShow
Reading Time: 2 mins, 35 secs
There is one lead source that every agent should be using…
Some of you are aware of the huge opportunity found through Facebook advertising for sellers, and have been using it for years!
But are you taking full advantage of this lead source and maximizing it for your market?
With Facebook seller ads you not only get a chance to reach new leads, but hopefully your new clients will be telling you "I'm seeing you everywhere!"
What You Need to Know About Facebook Advertising
Know Your Audience
There are over 1.7 billion people using Facebook right now!
That's a good thing, but do you know how many people are in the zip codes you serve?
That's probably something you should research!
Price Increase On The Way
Advertising is very affordable right now, but you can plan on a huge increase (5x – 25x) in the next 24 months!
B-C Markets (e.g. Modesto, Tempe, etc.) are killing it right now.
Leads from these markets cost less, convert at higher rates, and are easier to convert.
A Markets (San Francisco, San Jose, etc.) require more creativity.
The world is already marketing like crazy trying to capture this audience.
Fundamentals of Facebook Seller Lead Conversions
Speed to Lead
You / Team / OSA / Text / BombBomb
When clients fill out forms you can use services like Intellius, Fetch, others to help fill in the gaps on data.
You want to get to your customers quick when their modality is most interested in speaking with you!
Five minutes is ideal, but if you can get your leads in two minutes chances are they are still looking on their phones!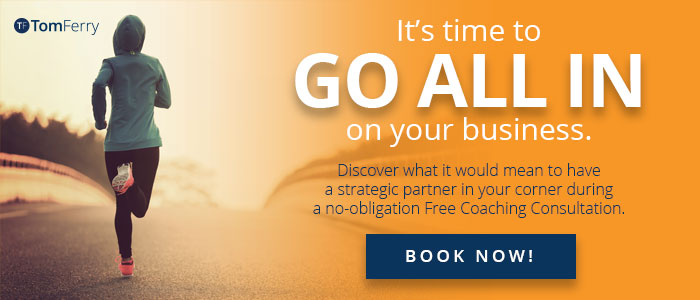 Get Curious, Convert
Turn an inquiry into opportunity to serve your clients now or in the future.
Use a script like this:
We study homes and price trends daily…
Would you like to be added to our VIP pricing list?
No obligation to you, this is a service we provide for a select number of customers who want to be informed.
Next, follow up with some rapport questions.
How long have you lived here? Where are you from? How did you pick this area? If you were to move, where to next?
The point is that you provide value and let them know that you are the expert.
Qualify for Need
Use this script to find the client's need:
Most of our clients want to know their home's real value because (refinance, move, rental, relocate, just want to know…) how about you?
The Stats
1 to 2% of seller leads convert within the first 60 days and another 4% convert over the next 12 months.
You can target our audiences very specifically with Facebook ads, but you have to follow up with things like weekly emails or monthly marketing updates to keep the funnel moving.
BONUS DOWNLOAD

Ready to maximize your Facebook ads?
Learn the exact process that one of our Coaching Members uses to generate $165K in Annual GCI from Facebook Seller Ads to Landing Page.
CLICK HERE to download this FREE Case Study.
Remember your strategy matters, and the fundamentals of conversion absolutely rule!