4 Strategies To Improve Your Holiday Marketing Plan – #TomFerryShow
Reading Time: 2 mins, 20 secs
The holidays are right around the corner, and this is an important time for your business…
Do you have a holiday marketing plan in place?
Just because the year is coming to a close doesn't mean you should decrease your leads or opportunities now or into next year!
Don't miss out on the magic of the holidays, and a chance to share and connect with your clients!
So, what are you doing for your clients to make them feel special and appreciated?
Strategies to Improve Your Holiday Marketing Plan
1. Are you sending a gift?
Make the gift (and delivery) meaningful and special.
Here are a few you people you may want to consider sending a gift to:
Clients under contract
Best referral sources
Partners
Your top 2015/2016 clients
2. Are you doing an event?
I'm a big fan of holiday parties!
I talk to agents all the time who throw big mega open houses this time of year!
They truck in snow and Santa and the whole thing for an amazing experience.
Things to think about for your holiday party:
Theme
Who's involved?
Prizes and surprises?
Location?
3. Marketing/Content/2017 Appointments
Here are some great marketing ideas to share with your clients:
Thinking of selling in 2017?
Schedule an appointment via Calendly for January.
8 Reasons to sell during the holidays
"Thank you! We helped (x) families buy and sell in 2016"
Create a map with all the properties you've sold!
Facebook Live Mentions
Everyone wants to know the value of their home!
Share a link (your seller landing page).
4. Expireds
With the election almost here and everything with the holidays, this is a great time to market to expireds!
There are more expireds, withdrawn, and cancels during this time of year.
Use this to your advantage.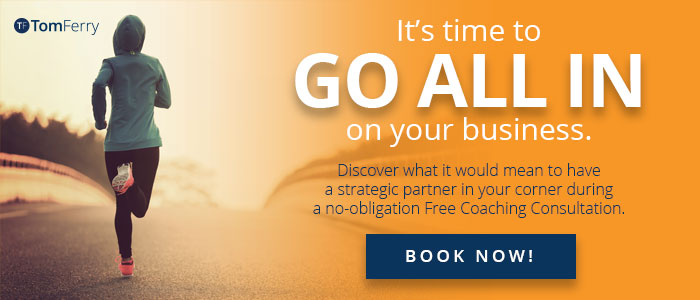 Bonus Marketing Tips
#Snowflake
My friends over at 3 Day Blinds have done extensive testing around marketing during the holidays.
Do you know what got the best response with customers?
Snowflakes!
Sure my snowflake in the video was pretty ugly, but adding it you should definitely add a snowflake to your marketing material.
Every business should have a great WOMAN!
What am I talking about?
A Word Of Mouth Advertising Network of course!
This is a great way to increase your business now and into next year.
Take Action
Give back
This is a great time to make a donation to your community, church, or favorite charity.
Brainstorm
This episode is a great reminder to have a brainstorming session if you are watching it with your team!
If you are by yourself create a new project in Evernote or Trello.
Your December
I want to know about your business!
How's the month of December for you generally compared to historically for your business?
Let me know in the comments below!