6 Key Areas To Improve Your Business – #TomFerryShow
Reading Time: 1 min, 53 secs
Have you ever played golf before?
I'm a big fan of hiring experts who you can model yourself after.
I took a golf lesson recently and was feeling pretty good when I was warming up at the driving range.
Most of the time I was getting some good distance, but every once and awhile the ball would hook or curve.
My coach gave me just a small adjustment in my grip and it completely changed the results!
That's what a good coach does!
They can identify problems and provide the right adjustments!
So what about your business?
How BIG is the gap you need to adjust?
You don't need a single silver bullet to radically change your business!
The reality is that the change comes through make many small adjustments that affect your business as a whole.
Quiz Your Business: 6 Key Areas
On a scale of 1 to 10 how would you rank the following?
1. Database organization
2. Consistent contact of your database
3. Relevant, trackable marketing
4. Listing attraction marketing
A. Database
B. Geographic Farm
C. Open houses
D. Expireds
5. Online marketing/conversions
6. Sales/influence skills
A. Ability to set appointments
B. Listing process
C. Better Consultation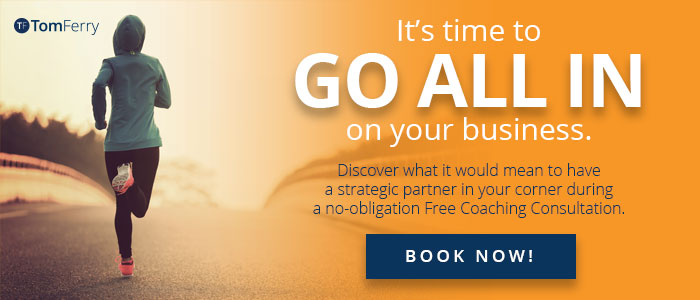 Click here to download the PDF of the quiz.
Look at your answers and find the obvious adjustments you can make that will transform your business.
From analyzing your numbers, you can see where the gaps in your business currently are, and take action accordingly.
Reminders
What got you here won't get you there…
If you remain where you are, you become irrelevant to the vast majority of buyers and sellers.
The market and technology are always improving and you should be too.
Schedule time to work on your business.
Look at the list above, where can you best improve?
Don't ask for it to be easier; you get better!
Feeling overwhelmed?
When you're overwhelmed it simply means you are under planned.
Create a simple plan with 3 things you can to do be 1% better!
It is all about those small adjustments that pay dividends!
Next Steps
Take the test above and find out where the gaps are in your business.
Learn how coaching can show you what areas you need to fix to improve your business.