3 Questions to Attract More Listings – #TomFerryShow
Reading Time: 1 min, 42 secs
Whenever I have a discussion with someone in the industry, whether it's a top agent or business leader, we all come to the same conclusion…
There is such a HUGE opportunity in this market to be listing as many properties as you can (yup, even in the high end … and I've got a special bonus question just for you!).
But here's the thing when it comes to scoring more listings – WHAT YOU SAY MATTERS.
In this week's #TomFerryShow, we're talking about the killer questions you should be asking to attract more listing opportunities.
It doesn't matter if you're at the coffee shop, a cocktail party, or simply calling an expired listing, these are the questions that you'll want to ask EVERYONE you get in contact with!
3 Questions to Attract More Listings
Question #1: Have you had any thoughts of selling?
Make sure to ask this while reinforcing the answer with your body language!
Then … just sit. And listen.
Because here's the thing – everyone has thought about selling. But it all comes down to TIMING.
Bonus Question: Are you currently living in your dream home?
Question #2: Do you know anyone who's thinking about selling?
There's referral opportunities everywhere!
This question is a great mind jogger for your contacts.
Question #3: At what price would you become a seller?
With the inventory of homes for sale LOW and buyer demand HIGH, this is a great question for anyone who owns a home.
And here's the thing … nearly everyone has a "number" in mind.
The key is to inquire and serve your clients accordingly.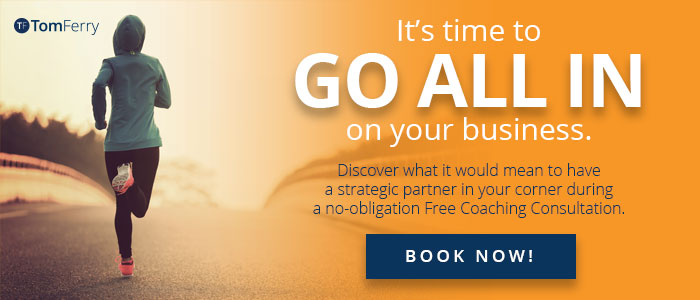 3 Next Steps
#1: Plan
Write out these questions.
#2: Take Action
Make a promise to yourself that you will reach out to every person in your database.
When you make contact, follow-up with these crucial questions.
#3: Level Up
Ready to attract more listing than you ever thought possible?
Learn the systems that our Top Producers use to earn 10x the industry average.