The Model, Marketing, and Mindset of Top Producers – #TomFerryShow
Reading Time: 2 mins, 27 secs
I heard a lot of great feedback about the "Model, Marketing, and Mindset" talk from Summit.
In fact, this week's #TomFerryShow is all about modeling, and the questions to ask to find the increase in your business that you have been looking for!
What is modeling and why is it so important?
Modeling is when you look at someone who is already successful in an area of life and you learn from the things they have done.
This means you don't have to reinvent the wheel, and you can speed up your progress by learning from their mistakes and wins…
Awareness of Change
You've heard me say it before…
What got you here, won't get you there.
Before you can get a model, you need to be open to change.
The first step of change is through awareness.
Until you can admit that you need to change it is really difficult to interrupt that pattern and create a new behavior.
Your Business Today
Your business is a reflection of the people you have modeled.
This may be conscious or not.
Everything you do is a learned behavior.
We watched and observed someone else to see how they did it.
If you have kids, you've definitely seen this happen!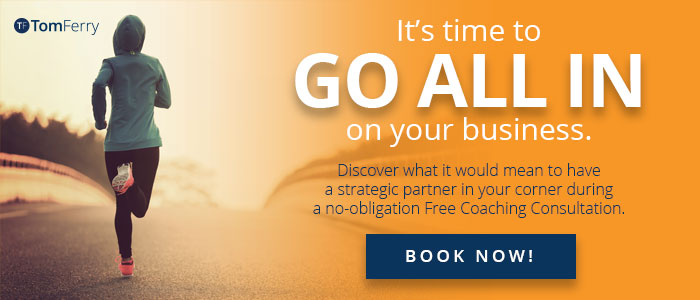 Modeling For Success
After you realize you need to make a change, and know where you want to go, you need to find your model.
Who should you model?
When choosing who to model, consider how they excel in these areas: attitude, marketing, style, time, language, work, ethics, systems, teams, etc.
What's your plan?
What does your ideal business look like?
Consider things like how much money you want to make, how much time you want to spend working, how much stress (and what kind) you will have.
What's your timing expectation?
I'm playing a new game with my kids called 1% per quarter…
This means we set a goal where we improve by 1% each quarter.
This is not a flashy, "quick results" kind of game…
The focus is on long term sustainable growth where change occurs over time.
Choose the right time and expectation for the goals you want to achieve.
Next Steps
One of my mentors Bill Mitchell told me "It doesn't matter how you leave, it is how you arrive!"
I want the journey of my life to be this insanely great experience of memories!
I want you to chase after you goals and achieve success.
1. Have a model for your success
Coaching is great place to find your model.
2. Get a plan in place and set your expectations
Decide what you want to achieve and set your expectations based on how long it will take.
3. Download the Summit workbook
BONUS: I'm giving you 24 hours to download the entire Summit workbook for free! [EDIT: Sorry, the deadline has passed for this offer]