Update Your Mindset – #TomFerryShow
Reading Time: 1 min, 28 secs
When was your last update?
I'm not talking about your cell phone; I'm talking about your mindset!
So what happens if you don't update your mindset?
That old "program" or thought pattern running in your mind could have harmful effects!
So for example are you running the updated "version" of prospecting, appointment setting, Facebook ad management?
Maybe it is time for a reboot!
One of my favorite books is called What You Say When You Talk to Yourself.
This book is a short read and is full of ways to help you upgrade your programming!
Here is a great breakdown from the book on how thought patterns lead to our results.
From Thoughts to Actions
Programming creates beliefs
Beliefs create attitudes
Attitudes create feelings
Feelings determine action
Actions create results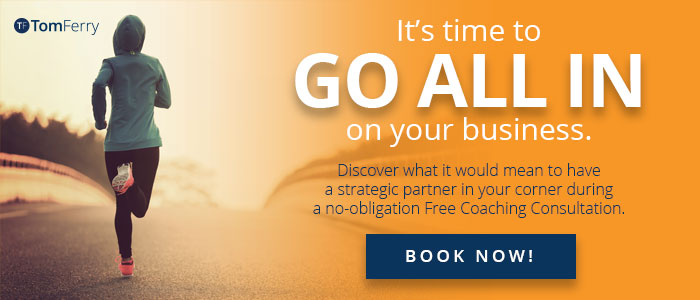 Change Your Programming
If you want to change your results it all starts with your programming!
Wouldn't it be great if we could change our programming quickly and easily?
That's not reality.
You have to program and condition yourself every day.
It is a process and it takes dedication.
Next Steps
1. Read 10 pages of a good book every day
I recommended Humans Are Underrated at Summit; it's a great read.
2. Ben Franklin's 1 hour of power (thinking, writing, and dreaming)
Get up early and make that happen; start today.
3. Identify mentors and models and study them ferociously
Look at people who achieved the level of success you are seeking, and learn from them.
4. Track what matters
Use a habit tracking app like Way of Life (Apple) or Loop – Habit Tracker (Android).
5. Implement
Ready to implement these strategies into your life?
Coaching can give you the accountability and tools you need to have your mindset match your goals.