The Secret To Winning More Leads – #TomFerryShow
Reading Time: 1 min, 47 secs
There is a serious problem that almost every agent faces when it comes to leads…
You LOSE more money than you earn!
How much money are you leaving on the table?
Our numbers show that the majority of money (and conversions) are made in the follow up!
Only 5.6% converted on the first contact, and 68% of leads are converted after 8-12 conversations!
This could be emails, text messages, or phone calls.
Think about it this way…
You might have a small amount of leads at the moment, but it seems like shortly thereafter you are flooded with a bunch of leads!
So you get a large amount of leads, and find the one or two that you like.
You focus on those easy leads, but you are missing out on a ton of upside potential!
3 Reasons Why Agents Leave Money On The Table
1. No "long term" follow up campaign
Think about a funnel of those 8-12 conversations you could be having with the leads
Email campaigns, BombBomb videos, CRM
If you want to be an anomaly in this business you have to act like one!
2. Lack of awareness
Remember 68% of leads are converted after 8-12 conversations
Most salespeople don't realize how many conversations are required to close a lead
Don't fall into that trap!
3. Don't settle for "layups" when "blow outs" are possible.
We talked about this on last week's episode, but don't settle for something small!
The big win is totally available to you, but you have to have the mindset to go after it!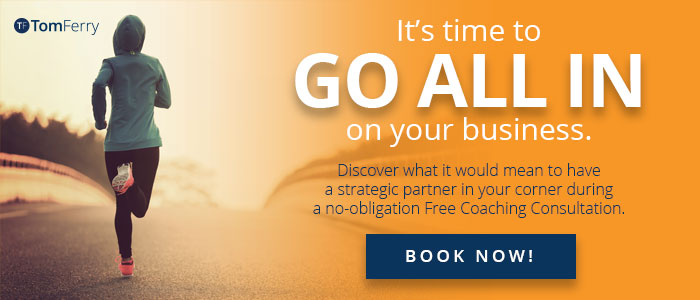 Recommendations
1. Select a follow up platform
E.g. Contactually, BoomTown, Zillow's App
Find a CRM that allows you to easily follow up with leads
2. Decide your formula
Figure out which method(s) are best for you to follow up with your leads
3. Track & Measure
Track and measure your results
Test and adjust as needed
Next steps
Don't just "cherry pick" your leads!
Get accountability and strategies to better follow up on your leads
Check out the open house presentation from Kyle Whissel in the video below and download Kyle's slides from this year's TomX: