Live The Life You've Always Wanted – #TomFerryShow
Reading Time: 2 mins, 14 secs
A few years ago I had a pretty amazing experience…
I was in Mexico at a place called Bahia De Los Sueños owned by a friend of mine.
After a wonderful evening and dinner, I came back to the resort and spent a few minutes with my boys on the beach.
We were having a great time looking up at the stars and it led us to an interesting conversation about time…
My son asked me how old I was, and I said 38 (this took place a few years ago).
Then he asked me how old I'd be when I died!
Not something that you want on think about while you're on vacation!
I told my son that the average life span is well into the 80's…
He reminded me that we don't have a lot of time.
But the bigger question is, "What are you going to do with your time?"
Do you remember what we talked about last week?
Do what you love, with the people you love, for the people you love.
You need to find what you love and immediately take action.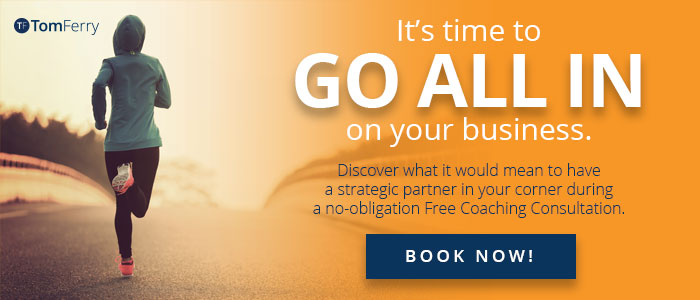 Questions For You
1. What does your ideal week look like?
I've been talking about it since the beginning of the #TomFerryShow, but you need to be living your life By Design!
This means filling your schedule with the important projects and people that will lead you to the kind of life that you want!
2. What can you delegate, automate, or outsource?
You've heard of Pareto's principle, often referred to as the 80/20 principle.
The things most people spend 80% of their time on aren't all that effective!
Use tools like If This Then That and FollowUp.cc to free you up from all the little annoying tasks.
Be sure to check out Ari Meisel's book Less Doing, More Living.
3. What adjustments do you need to make to your schedule to win?
Go back and look at your calendar for the past month or two…
Can you spot the traps where you are wasting time, and where you were spending on that 20% that matters?
Next Steps
Make sure that you are getting fired up on the inside so you can take that passion and share it with the world.
-The people you talk to will notice.
Get clear on the things you love.
-Write down you answers.
Make the most out of your time…
-Stuck spending 80% of your time on the little things?
–Coaching will help maximize your time and find that work/life balance.
Want to win a copy of Less Doing, More Living?
Leave a comment below, and we'll randomly choose 10 winners!