4 Ways to Avoid the Summer Slump – #TomFerryShow
Reading Time: 2 mins, 3 secs
Summer is a great time to relax, but don't let yourself slip into that zone where you kill your momentum.
You can still have fun, but making sure you have a plan set up now will ensure that you have a profitable summer and are positioned for continued success in the fall.
Here are four steps you can take this summer to ensure you don't get stuck in the summer slump.
Four Summer Slump Busters
1. Set a June through September 1st goal.
Make sure you plan out the following:
Days you will work
Hours of Power
Number of Appointments
Listings Taken
Listings Sold
Buyers Sold
Ask yourself: How much money do I want to create during this three month period?
2. Create an incentive for following through on your goals and consequences if you don't.
We know that people will do much more to avoid pain than they will to gain pleasure.  
Set a goal of something you will do with your loved ones when you hit your summer goals.
Agree that if you don't follow through with those goals it won't happen.
Ultimately, it amounts to this: If you don't follow through, you don't get the prize.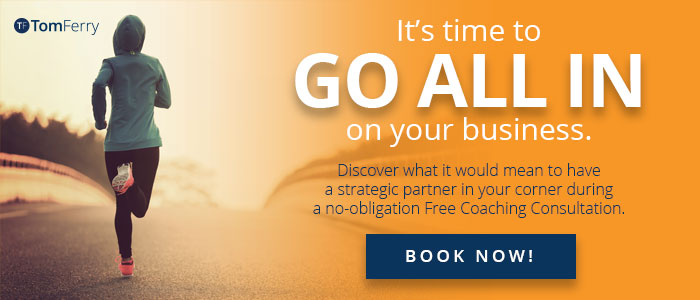 3. Create a marketing plan for the summer
This marketing plan is different than the one you wrote at the beginning of the year.
Ask yourself: "Knowing what I know now, what are the most impactful marketing activities I can do for this short window of time?"
Things to think about for summer marketing:
How should I adjust my marketing message going into the summer?
How many emails, mailers, open houses, and calls should I do?
How do you make this plan work?  Simple.  Create it, make it visual, and hang it up in your office.
4. Feed the Funnel
Marketing will feed the funnel, but it is up to you to do a minimum of an hour of power every day! 
This will help get you in the right mindset for success.
Ultimately, the decision is up to you… 
Are you going to have a summer slump?
Or are you going to have a wonderful summer spending time with the people you love, having lots of fun, AND have success?
Your strategy matters and your passion absolutely rules.
Don't miss out on an opportunity to have the best summer yet.
Schedule your for your free coaching call to make sure your summer is filled with success!