Get Noticed And Get More Deals – #TomFerryShow
Reading Time: 2 mins, 59 secs
If you've been in real estate for even just one day you've surely noticed that residential real estate has an agent problem:
There are way too many agents in real estate today!
I'd one day like to see just 300,000 agents in the US rather than the 1,000,000+ we currently have.
But more important to you than how many agents there are is how the transactions are divided.
Did you know?
In most markets that 50% of the licensed agents haven't closed a transaction in the past year?
And that it's very common to see 80% of all transactions being done by just 15% of the agents.
If you want to break through to that top tier doing all of the business or if you want to stay there here's what you need to do!
The 3 Big Problems Facing Agents Today
Both new and veterans agents are struggling to getting noticed and struggling to generate customers, because:
1) Too Many Agents
2) Too Much Noise
3) The Stream Economy
It's no surprise when there's $12,000,000,000 (billion!) being spent annually marketing real estate.
And you're concerned with sending one mailer or a digital ad spend of $300 a month.
It's easy to see why you feel like you're not getting your share or you might be feeling irrelevant in the market.
To get your fair share of the attention, leads and closings it makes sense to think of your marketing activities in line with how consumers shop.
KNOW: You don't work with people that you don't know; get to know your client; they are never going to do business with you unless they know you; what is your story and what is your unique selling proposition
LIKE: create trust between client and agent
TRUST: They must trust you to try you or buy you and repeat business with you and then eventually refer you
Use this 4 step framework for to increase the profitability of your marketing campaigns.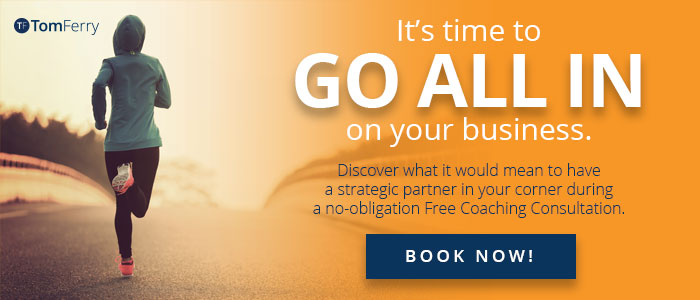 Steps to Get Noticed and Close More Deals
1. Over Index on Reviews: Agents today are now competing on how many reviews they have. And the ones with the most reviews are always in the top 15% of all agents.
2. Marketing Collateral Musts: Map out transactions to gain trust and tell your story about what makes you unique.
3. Become Fearless: Overcome over your fear of rejection and put your best foot forward with every lead you encounter.
4. Spend in the Stream: Spend $5-$10 a day on Facebook Seller Ads
1/3 will fill out your form
1/3 will give incomplete info
1/3 will bounce
5. Retarget The Bounces: Use Google retargeting or another services to show display ads to the people who come to your landing page and don't convert
6. Append The Data: For the people who fill out your forms but don't give you all of the data use data appending services to get their complete contact info and follow up via phone and email.
The secret here is to get the 2/3 that don't fill out your form because I am sure they are filling out forms with plenty of agents!
Work on these steps to gain the most potential of your real estate career by getting clients to know, like, trust and try you.
Join us at the 2016 Success Summit!
To save $500 purchase your ticket before May 10th, to save $400 purchase your ticket before July 14th, to save $300 purchase your ticket before August 15th.
Tickets bought on site will cost $697.
CLICK HERE to reserve your Summit seat for the lowest possible price.
On top of that, we've also negotiated great room rates at the event hotel the Mandalay Bay to save you even more money!