Teams Are The Future of Real Estate! Are You Ready? – #TomFerryShow
Reading Time: 3 mins, 7 secs
Teams are the future of real estate. And the future is now!
Total team domination is one of the hottest trend in real estate right now.
In the United States there are approximately 35,000 -50,000 teams.
And I predict that in 3 years there will be over 100,000 teams.
Are you ready? Is your business ready?
What needs to change to make sure you are ahead of the curve?
FACT: A functioning team will always out serve and out produce an individual.
There is so much you need to do to be a successful real estate professional!
From the lead generation, marketing, appointments, negotiating, transactions and paperwork … that trying to do it all on your own is nearly impossible.
Not all teams are created equal though.
And unfortunately we are seeing some good and bad practices when putting together a team.
Make sure and watch the video for more in-depth explanations.
4 Different Types of Teams
1. The Illegitimate Team
This a group of sales people with no one to run the operational aspects of the business.
2. The Family Team
This is the biggest segment of teams right now.
One of the biggest problems with this team is that there are no set and defined roles.
Also when the family goes on vacation the entire business goes on hold.
3. The Hero and The Minions
These are the rockstar agents that are incredible at what they do, but are also control freaks.
They have high turnover and they burn out quickly.
4. The Team Builder 
These are the agents who know their niche and they do what they are best at, then hire experts for all other aspects of their business.
No matter what kind of team you have, we recommend the Team Builder approach, you'll find that the type of entrepreneur who leads the team can vary greatly.
The team must be structured to account for the team leader being an artist or operator.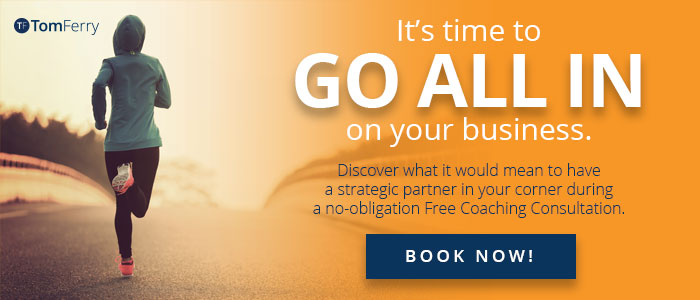 2 Types of Team Entrepreneurs
1. The Artist
This is the vast majority of the people in the real estate business. They are high energy qualitative, emotional and their decisions are made off of their gut and emotions.
2. The Operator
These are the people who work off of checklists, processes, systems, and numbers.
What we've found is that the artists make all the money in this business when they have an operator.
If you are curious about building a team be sure to download the CEO systems manual – go to TomFerry.com/unstoppable.
The key to building a great team is to get educated and gather the right information to make the best decisions possible.
4 Solutions to Common Team Problems
1. Read
There is so much good information out there on building teams that you are doing yourself a disservice to not be prepared.
Here are a few: Our CEO Manual, The E-Myth,  Good to Great and In Search of Excellence.
2. Know Thy Self
Know who you are. Are you an Artist or an Operator?
Build your team accordingly!
3. Define Roles
No matter what type of team you have, make sure that every team member's duties are clearly defined.
4. Build the HUB!
The hub is the back end of a smart and successful real estate business.
A team has training, culture, operations manager, listing coordinator, transactions coordinator, direct response marketing, marketing for branding, nurturing (ISA/OSA), sales and client satisfaction.
With this structure you can then  add as many sales agents as you have space for 🙂
Not sure if you are ready to start your own team?
Simply sign up for a complimentary coaching consultation to find out all the ways we can help you and your business improve!
Have a team already but know it can perform even better?