How To Build Strong Sales Skills – #TomFerryShow
Reading Time: 2 mins, 24 secs
Thousands of people come into real estate every year and nearly all of them, 87% according to NAR, leave the industry within 5 years.
Working in real estate means that you must be a strong salesperson and the vast majority of those people leaving each year simply haven't taken the time to improve their sales skills.
Being able to articulate your message in a way that builds trust and ultimately move people towards a decision will make you far more successful than nearly anything else you can spend your time on.
Luckily for both new agents and veterans, sales skills can be improved with the right training!
The Training Plan for Building Strong Sales Skills
As a coaching and training organization we suggest practicing on your own and with role play partners, instead of on your clients and database which gets expensive fast.
Here's the 5 step plan to improve your sales skills in less than 30 days.
1. Pick one script to master at a time
Start with the most common objection or scenario that you receive most and want to master
2. Spend 10-15 min a day reading the script out loud
Communication has 3 components; 7% is the words you say, 38% is your tonality and 55% is your body language
Stand in front of a mirror or video record yourself
See what the client is seeing and hearing
3. Find a few role playing partners
This is a great way to build confidence
Have more than one so you are able to practice interaction with different personalities and different objections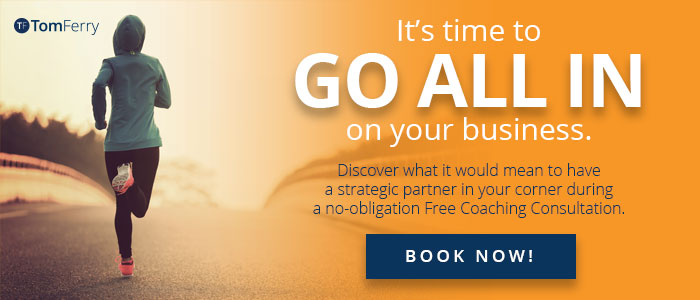 4. Write out the script once a day
When you write it down it helps you to better memorize the script
Memorization allows you to listen to the client rather than thinking about what to say next
Thought is the enemy of sales
5. Record the audio of you reading the script
Listening to the audio of the script in your own voice
This will trigger the passive learning process
Your ability to be a powerful presenter is critical in this industry.
When you have a strong presentation you will want to prospect and more importantly you will close more often!
We all know the fear and embarrassment of not knowing how to handle an objection. Even more so when it causes you to lose a deal.
Which is why at our two free events, Listing Domination and 10X Your Business, you'll be given the tools to improve your sales skills instantly.
And for those who are looking to become a sales Jedi we created Sales Edge. A three day training event like no other.
At Sales Edge you'll be taught advanced techniques for: generating repeat & referral business, online lead conversion, door knocking your farm, mastering expireds, converting for sale by owners and throwing mega open houses.
Plus whole sessions dedicated to buyer consultations and the listing presentation!
Click here to find a Sales Event near you.