How to Reach a Massive Audience with Digital Marketing – #TomFerryShow
Reading Time: 1 min, 57 secs
Marketing Domination!
Are you reaching a large enough audience with your marketing efforts?  
In today's episode I'm opening up my playbook and sharing the marketing strategy that fuels the success of the #TomFerryShow.
After watching this episode one, two or even three times be sure to grab the slides at the bottom of this post.
Key Tactics to Raising Reach, Awareness, and Engagement!
1. Be Authentic 
Be human … "speak" in a conversational tone, in the language that's native to the channel.  For example, Twitter is a conversation in 140 characters, Instagram is visual, Facebook can be a longer post with images.
2. Consistency
Consistency is everything to building trust with your audience. For example, the #TomFerryShow comes out every Tuesday.
3. Respond and Engage
Show that you're listening and appreciate all engagements.  Be sure that you are responding to your clients within 24 hours. Even if it is just liking their comment.
4. Quality and Good Marketing
It's your brand! How do you want to represent yourself and your business?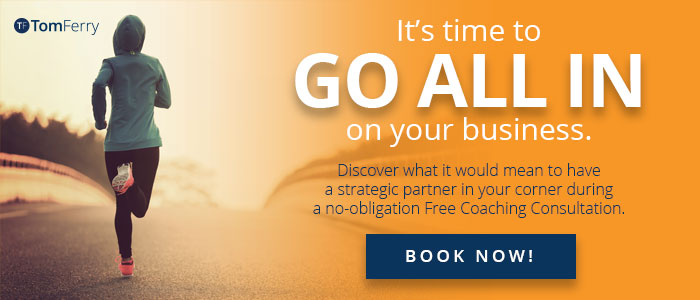 The Best FREE Tools
1. HootSuite or Buffer for scheduling
Scheduling tools like Hootsuite or Buffer are great for advanced planning.  However, it's important to stay time relevant and review scheduled posts often.  Personally, I'm not a big fan of scheduled posts but I also have a team behind me supporting the social efforts.
2. Bitly for tracking and shortening
Bitly allows you to shorten your links and track where traffic is coming from. Knowing where your social reach is coming from helps you maximize your execution of multi channel marketing plan.
Know the number of clicks on each link
Which social platform visitors came from
Which day received most clicks
3. Mailchimp for email marketing
Mailchimp is one of the simplest Email Marketing programs for small businesses.
4. Google Analytics 
Google Analytics gives you data into where your web visitors are coming from, how long they are staying, which pages have the most traffic and much, much more!They also offer a simple online certification to help you master setting up your account and analyzing the data.
And now a gift … here are 10 slides to give you a deeper level of insight into this killer marketing strategy!  
Enjoy!
Ready to take your marketing to the next level?
I encourage you to sign up for a complimentary coaching consultation to see what coaching could do for your business.