3 Things Every Financially Unstoppable Agent Does
1. Don't Let the Stress of Tax Season Get to You. Take one-third of every commission check should be allocated to go in to a tax account. Once tax season is here, you will have enough money in this account to pay your taxes without any other funds being disturbed.
2. Keep Your Business Running. Take another third of your commission check and allocate it to your business account. Not only are you making sure your company is operating on a daily basis with this account. You are investing in the profitably and future of your company.
3. Happy Spouse and/or Happy Pet = Happy Life. Take the final third of your commission check and allocate it to your personal account. This account is reserved for paying your monthly dues, debts, vacations, things you want to save for, investments and retirement. This can be account can be broken down in to accounts of their own, here are a few…….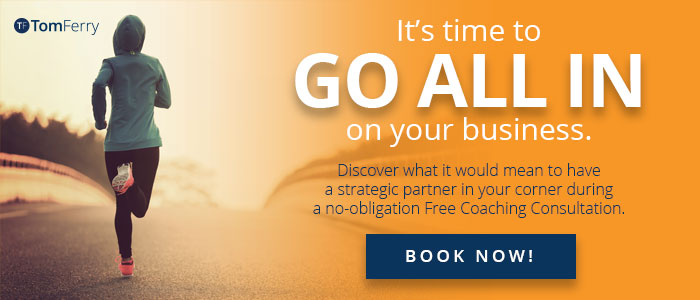 Retirement:

Most people are worried they will outlive their money. There are several types of retirement accounts, find the one that is right for you and start it today. It will benefit you and your family.

Fun Account/Cash Account:

This account is to help you save for a new car, house or even a vacation. Treat yourself for all the hard work you do, enjoy the perfect work-life balance.

Investments:

Find an investment you are comfortable with and start building a supplemental income.
Do you need help implementing these tips? Our coaches can help! Click HERE now to schedule a complimentary coaching call with a Tom Ferry coach.