Maximizing Lead Generation with Jason Pantana – #TomFerryShow
Reading Time: 2 mins, 53 secs
Lead generation is everything in the real estate market and in every sector of business.
Truth be told many entrepreneurs and agents don't know how to take advantage of the vital tool that can help them generate more leads. Wanna know what it is?
Your marketing strategy!
I had the opportunity to sit down with our very own resident marketing guru and host of Marketing Edge, Jason Pantana in order to give some helpful insight on how to maximize lead generation and ultimately, produce more money.
In the blog below, I'm going to share two big takeaways from my conversation with Jason to help you improve your marketing strategy and cultivate more clients from your lead gen efforts.
Do Your Clients Actually Know You?
I bet you weren't expecting that loaded question!
According to Jason, building familiarity with your clients is EVERYTHING in business. People will buy or hire businesses who they're most familiar with and if they don't know you, then they won't buy or hire you.
Ouch!
That truth not only hurts your feelings, but it also affects your pocket. And when you think about it, Jason is totally right!
Do you actually give away your money at the first chance to a business that you've never heard of before? Of course not!
The more known you are to them, the more likely they are to buy from you because they trust you.
You have to sow the seeds of trust and regularly water your clients with context so in the future your leads can turn to clients.
In other words, if you don't have a clear branding of your business, then you won't see any clients. By that I mean knowing your objectives, goals, and the services that set you apart from your competition.
Invite your clients to interact with your context by focusing on your marketing strategy. Which brings me to…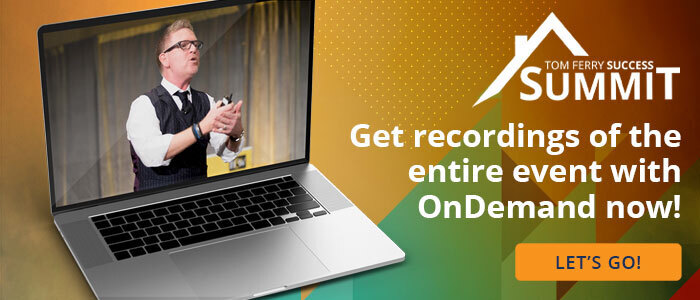 Mindset is EVERYTHING
Your mindset fuels your drive to keep going when things are difficult.
Many agents don't have the right mindset when it comes to their marketing strategy, and it shows when their leads aren't converting.
Stop making excuses. You're never too busy to invest the necessary time and commitment to creating the right strategy for your business.
I always talk about committing to your actions and the habits that are required to improve your mindset. The only way for you to be on the path and achieve the success you desire is to start doing the work.
Be in the right attitude to start on your strategy and cultivate your leads. It doesn't matter what industry you're in, small-business owner, real estate agent, mortgage broker, insurance sales – basically any type of entrepreneur – if you don't take responsibility for own your business, no one will.
You're Ready to Go!
Mastering your marketing is essential, especially now more than ever.
You have so many essential tools that can help you improve your lead generation and the only way to do that is by having a clear marketing strategy.
Don't waste any more time or lose any more clients. Start doing the work and investing your time in creating the perfect strategy for your business.
What's your biggest takeaway from this episode? I hope you learned a thing or two from Jason. Let me know your thoughts below!