3 Truths to Learn from the Millennial Mindset – #TomFerryShow
Reading Time: 2 mins, 26 secs
My guest on today's #TomFerryShow grew up in the YouTube era. Iris Chen watched videos about topics she liked in her youth and eventually began creating them herself, which led to an opportunity to become Gary Vaynerchuk's videographer.
She's since gone on to create Iris Rose & Co., a company geared toward helping entrepreneurs build their brands online.
My interview with her begged the question: Are you adapting enough to the millennial mindset to run your business or are you stuck in a rut of traditional, tried-and-true methodologies?
Here are three takeaways I think we can all learn from Iris:
Takeaway No. 1: YouTube is a Brand-Building Platform
Iris grew up watching her favorite YouTubers pave the way for building a brand and a business simply through content creation. She has since gone on to do the same exact thing.
Channeling your passions into videos and putting those videos out on YouTube is a viable path toward becoming a go-to resource in your marketplace.
So here's the question for you: Are you doing enough video?
It's an extremely powerful way to become an authority at a very low cost, and there are virtually no barriers to entry.
Let's put it this way… What happens to you if you're not creating video content and someone like Iris gets her license and starts targeting the same area you work? Even if she doesn't have as much experience in the industry, she's going to get noticed through her videos… and her phone will ring as a result.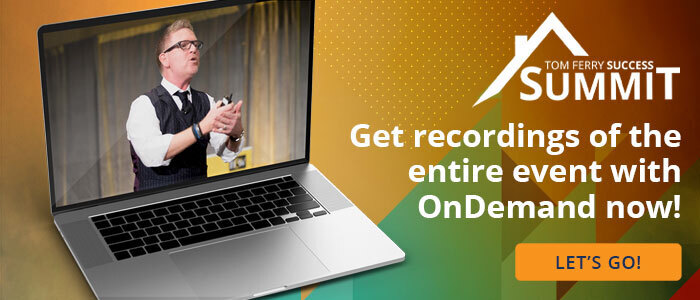 Takeaway No. 2: Don't Settle for Traditional; Seek the Cutting Edge
Iris dreamt of getting into USC's film program, and then promptly quit within one week of starting her classes.
Why?
Because she quickly recognized it was dealing in traditional methodologies that didn't fit today's social media-driven landscape.
The lesson to be learned here is that to excel in today's marketplace, you need to seek out progressive partners who are dialed in and on the leading edge of innovation.
That's not to say traditional methods don't still work, but true growth comes from thinking differently and doing things differently.
Is the training you seek out constantly evolving, or is it stale and stuck in another era?
Takeaway No. 3: Stick to Your Truth
For those forging ahead uncertain of their self-worth or still seeking their "place" in the world, Iris has a simple message:
Be you.
She encourages you to trust that your true purpose will emerge through your life experiences.
She says don't be afraid to be vulnerable. Share your story, share your struggles and be yourself.
By doing so, you'll attract people like you!
Great advice!
What can you learn from Iris? What will you implement as a result of this episode? Let me know your thoughts in the comments below.