Agent Q&A: 8 Great Questions! – #TomFerryShow
Reading Time: 4 mins, 28 secs
It's time for another fun-filled and information-packed Q&A episode of the #TomFerryShow!
As usual, I encourage you to watch the full show to get the complete picture, while here in the blog I'm breaking down three of the most interesting questions.
What's the Best Way to Learn Your Local Market as a New Agent?
Demonstrating exceptional market knowledge is the fastest way to overcome the stigma of being a new agent. When you can speak to homeowners with conviction about the market and make it obvious you know your stuff, you're going to win more business.
Here are my three tips to become the "knowledge broker" in your market:
Look at the Daily Hot Sheets
Studying your market activity on a daily basis is critical to building local knowledge. It's more than a superficial glance. Dive in to the recent sales and new listings that come on the market. Why did they sell for the price they did? Why are new listings priced where they're at. Review any recent price reductions and try to determine why they're not moving. Do the same for Expireds.
The more you keep your finger on the pulse of the market, the faster you'll become a local expert.
Preview Properties
Looking at data and listings from your office is a great start, but there's no substitute for actually getting out in the field and seeing the inventory with your own eyes. It's the best way to streamline the process for buyer clients, and they'll appreciate that you doing your homework saves them time. It also allows you to get intimately familiar with the properties for sale – the feel you get when you walk in the door, the sights, the sounds, the smells of living in that house.
BONUS TIP: Today's top agents turn their previews into great pieces of video marketing content. Not only are you gaining the market knowledge by previewing properties, but you're sharing that knowledge and establishing yourself as the local expert in the process. Do it!
Buddy Up with a Veteran
The more you can build relationships with veteran agents to pick their brains and get insight into the market, the faster you'll get up to speed.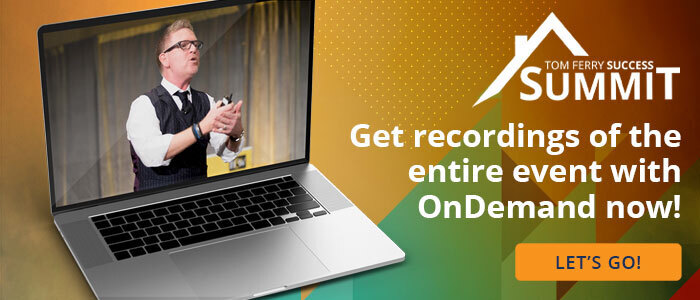 How Can I Become More Coachable?
Being coachable all starts with your mindset. You have to be open to it, and any doubt will kill your performance. Ask yourself these three questions to gauge how much you're willing to open yourself to being coachable:
If I'm insanely coachable and do everything my coach asks me to do, what's the worst-case scenario?
It might feel awkward to get outside your comfort zone. Your peers might wonder why you're suddenly doing things differently. You might have to work a little bit harder than you have been in the past. You might encounter more rejection by putting yourself out there more.
What's the most likely scenario?
You get some leads. You get some appointments. You win more business. You build some momentum, achieve greater organization and close some of your open loops.
What's the best-case scenario?
Your business begins serving your life like you've always desired. You build a team that allows you to work less and focus more on orchestrating the big picture. You get to spend more time with your loved ones and doing the things you enjoy.
Hopefully after answering these questions, you see there's much more upside to being coachable than downside. Open yourself to the possibilities and see what happens… ESPECIALLY if what you're doing now isn't helping you achieve the life and business you desire.
What Are 3 Major Pitfalls New Agents Need to Avoid?
We have lots of content on TomFerry.com geared toward new agents.
So to answer this question, I'm going to go in a little different direction. Here are three pitfalls that are extremely detrimental to your success… and to be avoided at all costs!
Pitfall #1: No Mentorship
As a new agent, you've gotta have a mentor… someone you can turn to, ideally inside your office, who will answer your questions, willingly guide you and be your sounding board.
Pitfall #2: Leaning Too Heavily on Your Sphere
If you got into real estate because you know lots of people and you're convinced you can make a great living by serving them alone, you're in for a rude awakening. New agents tend to overestimate the power of their sphere of influence and underestimate the need for a multi-faceted approach to lead generation.
So yes, capitalize on your sphere. But also do Open Houses, call Expireds, call FSBOs. When you can navigate through people's unmet expectations, you're delivering huge value.
Pitfall #3: Ignoring Key Skills
Inventory, demand and the cost of money are three constant factors that have determined the direction of the real estate market throughout my 30+ years in this industry. You have to always know those three things and recognize that your marketing and skills need to adjust based on current conditions regarding those factors.
P.S. I dedicate this episode to the memory of "Little Tom," my beloved bobble head who I accidentally knocked off my desk shortly after we finished shooting. 🙁