5 Unfiltered Questions & Answers – #TomFerryShow
Reading Time: 3 mins, 40 secs
When a coaching member created a thread in our private Facebook Group asking what one question people would like to ask me, it seemed natural to turn my answers into a #TomFerryShow.
From personal inquiries to mindset to my vision for the future of the industry, these five questions run the gamut. Let's go!
What Would You Have Done Differently Raising Your Boys?
Two answers immediately come to mind:
I would have forced them to fail more. I think there's a lot of magic in forcing failure to help people figure out who they are, and there's no better time to fail than when you're growing up.
With the direction the world has gone, I wish I'd pushed my boys more into computer sciences. When you have that knowledge today, opportunity abounds.
How Do You Maintain Such a Positive Attitude?
I have bad days just like everyone does, but the difference for me is operating from habits and routines on a daily basis that keep my behaviors aligned with my goals. Here are three quick tips you can use when your head becomes a scary place to be:
No one cares if you're in a bad mood. Remember that how you feel on the inside radiates to people on the outside. If, like me, you're personally committed to having a positive impact on the people you meet, you've got to muster up that energy and present at #Level10.
Condition yourself. I devote an hour every day to improving myself. I constantly feed my mind with good stuff. The more positivity you pour into your cup, it will eventually replace all the negativity. Seek positive input always!
Surround yourself with good people and avoid the Energy-Sucking Vampires. The more you push out positive energy, the more those energy suckers will shrivel and hide.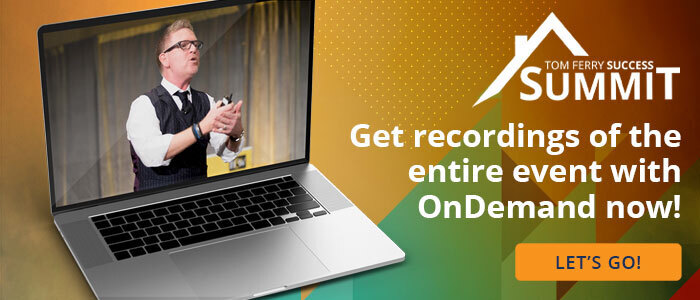 Do You Ever Struggle with Your "Why"? If So, Do You Push to Try to Find it, Or Just Let It Show Up?
Goals always get you fired up when you set them. But when you're in the grind, it's easy to lose that energy and lose sight of why they excited you in the first place. When this happens in my life, I always go back to the five questions my mentor Mike Vance shared in our first meeting:
What's my purpose? Why am I really here?
What are your God-given talents?
What do you value? Rank them. What's truly important to you.
It's 10 or 20 years from now, and how is the world experiencing you?
Who would you already be if you were already there? What qualities, characteristics, and mindset would you project? Who is that person?
How Often Should a Top Producer "Level Up"?
It's not often real estate and rock 'n' roll have much in common, but think about some of the musicians who reinvented themselves continually throughout their careers. I believe real estate professionals can do the same.
Every 18 months to 3 years, your career should undergo an evolution. In three years' time, the world has changed, your clients have changed, the market has changed… but have you changed?
One word of caution with this advice: Don't overdo it! Attempting to reinvent yourself too quickly will negate any ability for your plan to gain traction and create the results you desire.
If you're smart enough to write your plan, be dumb enough to follow it. Then write your "new" version of yourself into your next plan.
Where Do You See the Real Estate Business in Five Years?
There's a lot of fear regarding where the industry is headed and how it's being disrupted, but all of that is out of my control and your control.
Here's what I know will be beneficial five years down the road…
If we fixate on making the real estate transaction a more beautiful experience for our clients, we're always going to win. The business is going toward a more customer-centric model based on the Amazon ethos as described in Jeff Bezos' annual letters to shareholders.
When you look at all the distractions, all the barriers, all the pain points that a buyer or seller experiences today and personally commit to eliminating them, your business is going to be just fine in five years, 10 years and 20 years.