How Do You Do It, Tom? (Part 1) – #TomFerryShow
Reading Time: 5 mins, 0 secs
"How do you do it, Tom?"
It's a question I hear a lot.
So at the urging of my team, I decided to open up and answer some questions about my own personal disciplines.
I hope by sharing this with you, you see in yourself some changes, adjustments and disciplines that you can adopt to operate at your own version of #Level10.
In part one of this two-part #TomFerryShow, I reveal my methods and philosophies on:
Starting my day
Morning routine
Overcoming burnout
Maintaining energy
Evening routine
And more!
Watch the show for the full experience, but here on the blog I'll break down a few of the most important questions. Let's go!
How Do You Start Your Day?
A productive day for me begins the night before, getting to bed between 9:00-10:00.
I try to get around eight hours of sleep, and then I wake up between 4:30 and 5:30, depending on my trainer's availability.
When I get up, I drink a protein shake and take some supplements.
Then it's off to the gym. Before my workout, I spend about 10-15 minutes stretching and warming up.
After completing my workout, I hit the local Starbucks to pick up a coffee for my wife.
When driving and just around the house, I'm usually listening to something motivational or music.
Once I start getting ready, then things get serious.
My goals are in my bathroom in front of me.
I'm listening to a podcast, audio book or something interesting… always learning.
While getting ready, I do my affirmations and think about what I'm grateful for.
The whole point is to be not just physically, but mentally ready for the day ahead.
I think about all the meetings I have throughout the day.
I role play scenarios, thinking about my intention… Asking myself, "How are we going to make this work?"
I do all this prep work in the morning, so when I get to the office, it's GAME ON!
My whole day is planned out.
Some people might say, "That's a lot of work!"
But what's more work: Showing up with no plan and hoping for the best, or taking a couple hours in the morning and to design how you want your life to be in relation to your long-term goals?
I'm on a bigger journey than just today. Doing all these things accelerates the journey and make it happen more naturally.
It's probably important to note that my morning routine has evolved over time.
Even though it adjusts every year, these components have always remained consistent:
Always taking care of my health and vitality
Spend an hour on personal and professional development
Think through the day and plan out the day
Remember: Every day without being intentional is a wasted day.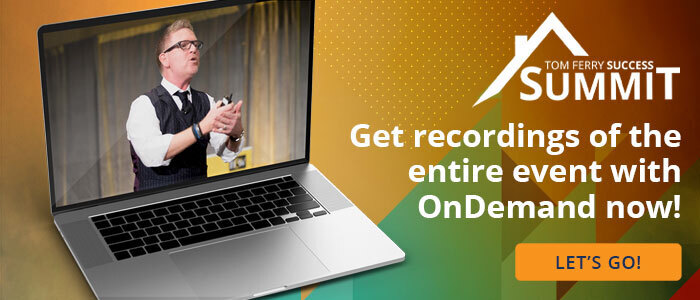 How Do You Deal with Days You Don't Feel Like "Doing the Thing"?
Yes, I'm human. There are days that "I don't feel like it."
So what do I do?
I do it anyway.
If you can't honor your own word, what is the value of your word?
Early in my life I found myself breaking promises to myself, and I didn't like who that person was.
So I adjusted my behaviors.
A good way to overcome this is to commit to less but give everything you've got to anything you've committed to.
Do the thing, have the power.
Operating at #Level10 is all about doing the things that give you the power.
How Do You Deal with Burnout?
I don't really believe in burnout in the traditional sense.
I believe burnout is a result of not having good enough nutrition, rest, and exercise…
Your body can't handle the endurance race you're running, so you get tired.
I don't get tired because I've conditioned my brain and my body to manage the long days, the travel, etc.
I've conditioned myself to do it, and I challenge you to do the same.
I will say this: Sometimes when I've achieved a goal, I find myself lacking the same energy or mojo that I typically have, but in those instances, I look at it like I'm gearing up for what's next. I take that time to pause, to breathe, to think about my next objectives.
Then when I lock back in, I'm right back operating at #Level10.
What Do You Say to Someone Who is Afraid of Burning Out?
Those people are telling themselves a story.
We all have a story.
Do you write yourself in as the hero, or do you write yourself in as the victim?
I always write myself in as the hero… literally writing letters to myself to remind me how I'm going to get there.
It's all a story. What story are you telling yourself?
How Do You Maintain Your Energy?
I wasn't born with natural energy. Energy is a choice, and I choose to have a lot of energy.
It's a funny thing… the more you tell yourself you have a lot of energy, the more energy you have.
I tell myself, "It doesn't matter… no one cares if I'm tired."
I actually say that to myself. People expect me to be at my best, so I force myself to operate with energy.
I also hydrate my body, eat the right things, take my supplements, do my meditations, do my visualizations…
The more you do these things, the stronger you get. It's like exercising a muscle.
When I am feeling tired, I move my body in a powerful way. Everything I do has an energy element to it, and energy begets energy. The more I do it, the more energy I have.
I hope this is helpful and I'd love to read your comments! Stay tuned for part two next week!