3 Daily Questions to Radiate Happiness and Attract Success – #TomFerryShow
Reading Time: 1 min, 49 secs
Carl Jung is known for saying how we feel on the inside radiates to the people on the outside.
How does that make you feel?
Is it a little scary?
Or have you achieved so much personal fulfillment that you're totally willing to outwardly reveal your inner feelings?
I hope it's the latter, but I suspect for many, the former is more likely.
Here's why I bring it up:
It's important to feel good.
When you feel good, you make your phone calls, you follow your schedule and you're more attractive to customers.
"Well, duh Tom, of course I want to feel good. But how do I?"
Feeling good is not something that has to be left to chance.
I believe it's your responsibility to carve out time every day to make sure you feel good.
And I'm going to share a daily discipline I began doing a long time ago to achieve that goal.
It's all about purposely bringing awareness to what you're grateful for.
Why? Because it's difficult to be negative when you approach life from a place of gratitude.
So here's the exercise…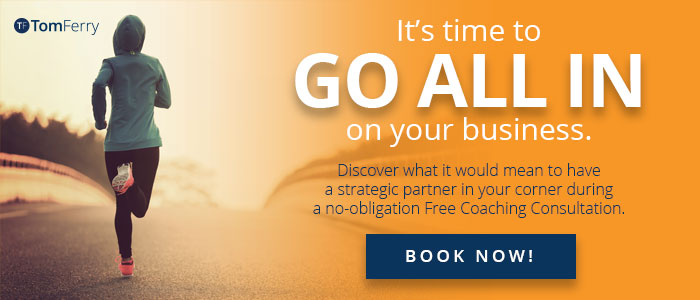 Three Questions. Every Day.
Ask yourself these three questions and physically write down your answers…EVERY DAY!
What are 10 things I'm grateful for?
Who are 10 people I love and who love me?
What are 10 goals I'm committed to?
Answering these three questions should take no more than 10 minutes every day.
But it has a very powerful impact.
It brings awareness to something you may typically take for granted.
And just by completing this selfish act, you're going to feel magnificent every day.
Extending Gratitude BEYOND Thanksgiving
Don't make gratitude a once-a-year exercise around Thanksgiving. Make it an everyday part of your existence, and I guarantee you'll live a more fulfilling life because of it.
Even if your life isn't exactly where you want it to be at the moment, focus on the positive…
You have the ABILITY, the EMOTIONAL INTELLIGENCE and the OPPORTUNITY to create the life you desire.
If that's not something to be grateful for, I don't know what is.