5 Ways to "Wow" Your Database … and Generate More Referrals, Naturally! – #TomFerryShow
Reading Time: 4 mins, 43 secs
I know you. I know how you operate.
You take pride in your work.
You're not about just doing the minimum.
You love impressing your customers any chance you get.
So I'm gonna challenge you.
I'm sharing with you five ways to "wow" your database between now and the end of the year.
Warning: These aren't easy. They're gonna require you to stretch a bit and put in some work.
But I guarantee if you do them, you'll impress your clients and generate tons of referrals.
Ready? Let's go!
1. CMAs for All
Think about the number one question you get as a real estate professional…
"How's the market?"
And what's the next question? "What do you think my home is worth these days?"
People are naturally curious about the value of their home.
It's understandable. It's often their biggest investment, and for many homeowners, the value of their home dictates their financial confidence. This is important stuff.
So how can you turn their curiosity into a "wow" experience?
Certainly not by offering a CMA, just like every other agent out there.
But what if you DELIVERED a CMA, unsolicited?
And what if you made it so pretty they were proud to display it on their coffee table?
That's a gamechanger move!
But like I warned you, that's a serious undertaking. Here's how you do it right:
Don't overwhelm yourself. Mail 5 CMAs a week.
Don't overwhelm the homeowner. Keep the CMA simple with a few key numbers to think about.
Educate the homeowner on the value of their home and pertinent market information.
2. CMA Follow-Up Plan
Mailing five CMAs every week will definitely impress homeowners in your database.
But impressing them isn't quite enough.
You need to engage as well. Here's how:
One week after you mail the CMA, reach out with a quick, personalized BombBomb video (or phone video) with this script:
"Hey [NAME], I just wanted to reach out and say I've been thinking about you. The number one question I get is 'How's the market?' and the number two question I get is 'What's the value of my home?,' so I thought I'd put that information together for you. I hope you took the time to review it and you now have a little better understanding of what's happening in the marketplace. If you have any questions, you know I'm always here for you."
One big advantage of using BombBomb to deliver this video is you know when they've watched it, and then you can follow up with a phone call or a text.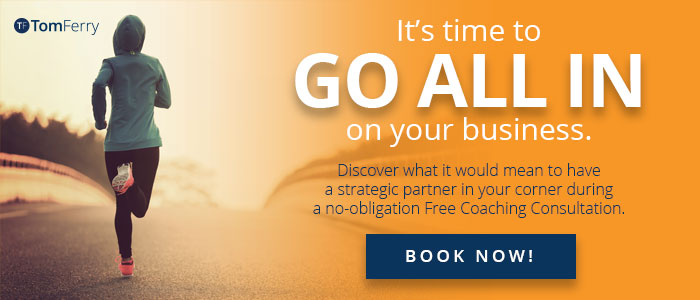 3. Throw a Holiday Party
An annual party is a great way to gain awareness AND show appreciation for your clients and people in your database.
Tailor your event to whatever's right for you: Summer picnic, a Christmas party, a group outing to a popular local event. The options are only limited by your imagination.
To help you get started, answer these four questions:
What's the theme?
Should you have some sponsors?
Where will your party take place?
What's your budget?
The key to a successful party is creating a fun experience for your guests while realizing that the party itself is not where you'll generate most of the referrals. Most of those will come either during the invitation stage or your post-party follow-up.
4. Create an Educational Experience for Your Database
The agents who win today are those who are delivering the most value to consumers.
How do you provide value to prospective clients? By sharing your knowledge and market expertise.
When you become the "knowledge broker" for your marketplace, you gain greater top of mind awareness. Your name and brand becomes consistent and reliable to people.
That's why creating an educational experience for your database is such an effective way to generate more business.
It can be a conference call, a webinar, or a live seminar. Better yet, combine two of those by doing a live seminar and recording it to become a future webinar.
To find the perfect topic, start by thinking about your own customers. Where do they need education? What topics do you get asked about repeatedly or do clients have the hardest time understanding? What trends are taking place — specific to your market — that people need to know about?
If you have trouble coming up with a topic, you can always choose an evergreen subject such as:
"The Great Transfer of Wealth"
"Tax Strategies in Real Estate"
"Real Estate Investment Opportunities"
5. Organize a Community "Give Back" Opportunity
Rallying people around you in a way that contributes to your community not only makes a positive impact on society, but also positions you as a caring, thoughtful leader in your marketplace.
There are many ways to do this, from organizing groups of people to participate in a breast cancer walk, to spearheading a Toys for Tots toy drive, or a food drive for a local food bank.
By doing this, you give back, you build top of mind awareness and you convey where your head and heart are.
How many of these five ideas will you put to use? I want to hear how you plan to "Wow" your database in the comments below — commit to some (or all) of these ideas or share your own!