Effort Is Everything – #TomFerryShow
Reading Time: 1 min, 29 secs
There is one important thing that is a basic part of success…
Some people call it hustle, grind, or even work ethic.
I call it effort, and effort is…
Effort is EVERYTHING!
At the end of the day, I look at the thousands of agents I've worked with closely over the years.
It isn't about their smarts or their market, success comes down to doing the work.
This means making the phone calls and putting in the effort to "do the thing" and "have the power!"
If an agent is willing to put in the effort and do the work, that is the key indicator for success.
Do you want to be the #1 agent in your marketplace?
Do the work and put in the effort!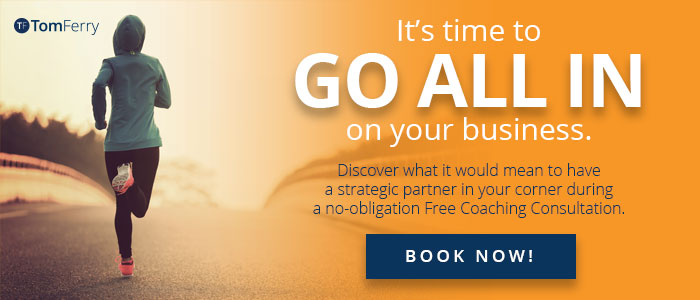 Your Effort
How would you rate your effort so far this year?
I had 8 of my rockstar coaching clients at the office recently for a special training event.
You know what we did?
We got them on the phone and made calls!
One of those agents even got a listing!
Why?
Because they were willing to do the work, pick up the phone, and make it happen.
Market Conditions
NAR released a report recently that said we are in a great market that hasn't been this good since 2006.
But you and I both know that there are agents complaining…
They are complaining about their business and not making the money they want.
Do you think those agents who are complaining are willing to put in the effort?
Take Action
What separates the rich from the rest?
Effort.
I'm fired up and I want you to take action!
Don't tell me, show me!
How many calls did you make today?
Let me know in the comments below.