How to Build and Manage a High Producing Sales Team – #TomFerryShow
Reading Time: 3 mins, 47 secs
Today I have a very special guest on the #TomFerryShow, rockstar agent and team leader Tim Smith!
He was ranked the #17 real estate team in the world via the Wall Street Journal in 2015 doing over $426M in sales!
Tim's objectives aren't just creating the highest net proceeds for the seller and doing it quickly, but also helping other people on his team be successful.
Tim is building a repeatable, scalable, business as a team, which is really tough to do as a solo agent.
Here's the thing…
Teams grew by 42% and solo agents decreased by 17%.
It is nearly impossible to compete as a solo agent against the big teams out there.
Real Estate Teams
There are benefits to being part of a team, and that can be if you are on working on the team or you are the leader.
It is really about what you can contribute and what your skills are.
Not everyone is built to be a team leader though, and know that as leader come additional risks.
Tim jokes that being a team leader can sometimes feel like having 20 extra problems every day with half the pay!
There are a million things that keep Tim up at night…
One of the most important attributes for any entrepreneur and business owners is their ability to handle pressure.
Should You Create a Team?
Tim sees agents all the time who aren't generating any business but want to build a team.
You can't split up nothing five ways instead of one way.
Tim says that if you can do one transaction per month consistently, you are ready for an assistant.
This might sound scary, but if you really want to grow you need to push past your comfort zones.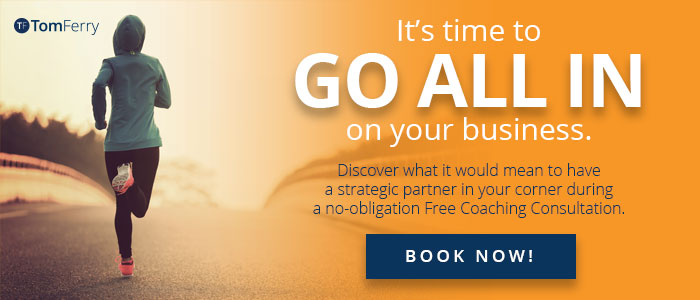 On Hiring An Assistant
Are you ready for a full time assistant?
Once you see their value, you'll wonder how you ever lived without one!
You hire an assistant to free up your time and take the stuff off of your plate that you shouldn't be doing.
This means you can use your time to go on appointments, meet with clients, and win!
Tim recommends some beginning and end of day meetings so that you and your assistant are on the same page.
Know Your "A-Priorities"
If you went through your to-do list right now, would you know what you're "A Priorities" are?
Meaning these are the things that will pay you!
If you just focused on those "A Priorities" today you could probably get your to-do list down to just a few important things.
This doesn't mean you let things go, this means you have that rockstar assistant at the office that focuses on those little items so you don't have to.
Hire More Sales People
We are all limited by time, and when you are getting more leads and opportunities than you can handle it is time to grow again!
3 Things You Should Know When Hiring Agents
1. Find an agent that has the same values as you.
2. Look for an agent with the skillset to manage expectations of sellers and buyers.
3. Make sure they are willing to track and measure results and be accountable.
You want someone that has taken responsibility for business and solving problems efficiently.
Hire a Marketing Person
Tim is convinced that his sellers are converted based on how their properties are marketed.
2 Things Your Marketing Person Should Do
1. Creating quick and relevant content for your audience.
2. Outreach; getting the content out to your audience.
Remember, if it isn't compelling, it isn't selling!
Making It All Work
Tim looks at things with the end goal in mind.
He wants to sell $2.2 billion and he works backwards looking at the team, actions, and resources needed to get there.
Ultimately, this is just math, and if you build it they will come!
Face Your Fears
Tim recommends that you create experiences in your life and in your business that will cause you to stretch.
Face and embrace the things that scare you.
This is how you grow.
Next Steps
I'm so proud of Tim's progress!
I've seen him grow incredibly since 2008, and I'm even more excited for the growth that is still yet to come for him and his business.
Be sure to follow these steps when creating/growing your team.
Remember to hire for the job, not the person.
You can learn more about the job descriptions Tim and I talk about in this CEO Manual.