Building Teams With Heather Sittig Jackson – #TomFerryShow
Reading Time: 3 mins, 10 secs
The work of a CEO isn't easy…
Accomplishing something great and creating a team isn't an easy task.
That's why this week I sit down with the rockstar CEO of Relola, Heather Sittig Jackson to learn all about how to be great and build a great team!
Heather got her start in real estate when she was 16!
Then she started her own brokerage when she was in her late 20's without having ever sold a house!
Being Fearless
Heather came from a military family, and moved around a lot when she was younger.
This built resilience in her and helped her create a fearless attitude!
When you are in a new place, sometimes you have to talk to new people and be brave in social settings!
She wasn't naturally gifted in that, but through repetition she learned to overcome the fear.
Heather also realized early on that we are all obsessed with our own stuff and everyone shares those exact same fears.
The Importance of Teams
Teams do great things, and Heather has built an amazing team at Relola.
You and I both know that the work a team can do will far outpace that of an individual.
I know some people watching this are seeing themselves as a solo entrepreneur, but you can't really do anything in real estate without a team.
Your team doesn't have to be a team of agents, it could be your brokers, managers, escrow officers, etc.
How-To Build Your Great Team
Heather shared with me some of the key things she used to build the team at Relola…
She said it is so important to find the right person for your team.
Start by first creating the values that are important for your company.
Then decide which roles are needed that will uphold those values.
From there it is about finding the right people.
Hiring the right cultural fit is really important (if your culture is super-fast, hiring a sloth won't work).
Also note that the timing has to be right…
You may find the right person, but the timing may be off.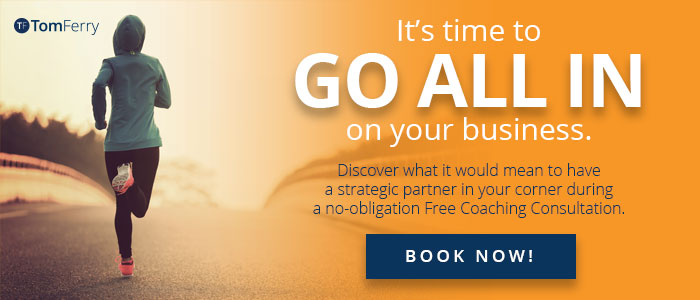 Greatness Takes Time
Heather is a get stuff done kind of person.
She makes a list and then executes!
Often times that means skipping a vacation (especially early on at a startup), because it takes a certain kind of sacrifice to put your all into business.
We overestimate what we can do in one year, and vastly underestimate what can be accomplished over 20+ years.
Remember it takes time and commitment to build something great.
If you want to accomplish something great, it takes a great commitment.
You always hear me talking about the dash…
You know the dash on your headstone between when you are born and when you die.
A big portion of that dash is made up of your professional life.
The change and growth you want probably won't happen overnight; it takes time.
Why Heather Created Relola
Heather was looking at a few vacation homes in wine country in Northern California.
What she thought was going to be two beautiful cabins on a lot of property turned out to be two cabins perched on the edge of the cliff!
Inside the cabin was a stack of business cards from other agents who had been there.
The "why" moment for Heather was seeing that stack of cards and wondering what it would have been like if those agents could communicate their experience viewing that property…
Even better those agents could have even found the right buyer for that property, because there is a buyer for that property.
Relola is a technology company that provides tools for real estate agents to create a better digital experience for their every day tasks.
Learn more at Relola.com