Maximize Your Life – #TomFerryShow
Reading Time: 2 mins, 14 secs
I've been getting a lot of questions from all of you and I love it!
You've been asking about my routines, what I've been eating, and what I've been reading.
That's why, this week on the #TomFerryShow, I've decided to put together an episode that's a little different than usual.
Today, I'm sharing some of the few things I'm loving that can help YOU maximize your life…
My Favorite Brain Food: Sardines
I've been eating sardines almost every day!
I first heard my brother recommend these small tins of fish and I've been hearing Tim Ferriss talk about it too.
This is part of the things I eat to take care of my brain!
I take supplements too based on a scan I had with Dr. Amen.
By the way, check out my interview with Dr. Amen on Facebook!
Be sure to talk to your doctor before changing up your diet or taking any new supplements.
My Current Favorite Books
You know that I love reading, and I wanted to share a few books that I think you would enjoy!
Buddha's Brain: Curious about the neuroscience of self-esteem and happiness? This is the book for you!
Mindset: I love this book, and the two mindsets (fixed and growth) are huge.
The Subtle Art of Not Giving a F*ck: This book makes fun of the motivational genre, and I absolutely loved it.
Scaling Up: Vern Harnish is a great author the go-to-guy if you want to grow your business to the next level.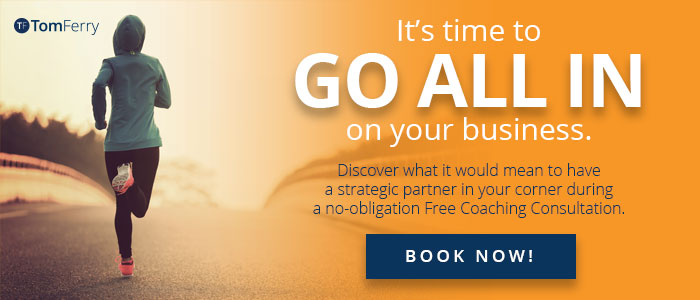 Why Reading Is So Important
My mentor Mike Vance once told me that the more you read and the more information you absorb the better, but you don't have to read the whole book!
80% of the book typically validates 20% of the part you want to know about.
Seth Godin even said something similar, "I read it until I get the joke."
Always Studying
Have you picked up the Swanepoel report yet?
You need to know the trends and stay on top of what is happening in the industry.
You've heard me mention it before, but I am also loving the Zillow Report.
It is free download and is filled with a TON of great information.
Remember … Life is Short
I remember talking to my grandfather before he passed away.
We talked about how short life really is…
You can wait to die or you can maximize every second of your life.
I want you to maximize your life!
Do this by learning, sharing, and focusing on the things that really matter most to you.
Thank you for being on this journey with me.