7 Video Show Ideas to Maximize Relevancy in Your Market – #TomFerryShow
Reading Time: 6 mins, 24 secs
I'm always grateful for having listened and acted on the advice to start making videos. That moment really helped further my career in exponential ways. 
I've had the fortune to connect with people from different parts of the country and all around the world. 
It really warms my heart to know that my message is getting across and helping you to take the necessary steps to refine, boost, and further your own business!
Making videos really has changed my life for the better, which is why I always tell my clients and in this case, agent Candace Decker from Johnsburg, Illinois to GO ALL IN on video!
If you're in the same boat as Candace of thinking of hiring a full time videographer and content creator to make your videos… then don't think twice about it!
DO IT!
Taking that big step of hiring a professional videographer will boost your footprint through your videos and you'll clearly see it translated in the form of increased relevance, respect and more referrals in your marketplace.
I'm guessing that your next question is how do you make this happen… well read ahead because I'm sharing with you my winning formula!
I'm also sharing this Weekly Video Content Planner you can download and print to help you schedule your video shoots, plan your promotion and release schedules, jot down notes and more!
Create Your Show
When you start posting your videos which provide informative content, you'll be generating trust and familiarity with your viewers.  
Here are the 5 Steps to Making Your Show
Find a videographer (If you don't know where to begin, wedding videographers might be looking for weekday gigs!)
Set aside 1-2 days a month to film
Allow your videographer to edit & produce your video content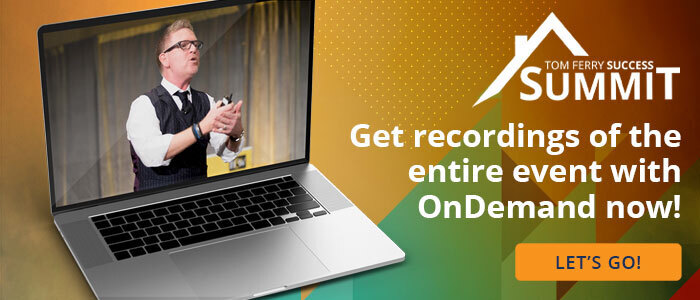 Golden Content
Now that you figured all those points, it's time to start developing the content you'll be shooting!
I'll be covering 7 golden topics that you can start doing for your show that will help further your relevance in your area.
All these shows provide value to your prospects. They cultivate your position of being chosen in the future when these viewers are ready to take the next step.
Monthly Market Updates, Name it "Homes For Sale In (City)"
Make a video with the city where you work and for a moment think analytical in terms of SEO when uploading it on YouTube. Develop the content that covers how many houses are in the market and how many have been sold. You're educating your customers in a 2-3 minute informative video that will help them take their decision when working with you in the future. 
Interviews or Share Tips With Community Leaders & Local Figures
You can provide more value to your area by providing a space and interviewing community leaders such as school principals, restaurant owners, coffee houses, local breweries, art gallery owners, architects, home builders, bankers, tax experts, past clients and even politicians! 
These interviews not only provide tips to other people in the field, but you're also educating people of the community. You're opening a window of how life can be if they decide to buy a home in the area. 
"Did You Know" Shows 
This show can give you so many topics for you to work with. These can range from 3 Mistakes First Time Buyers Make, Did You Know That You Can Buy a Home for 3% Down? And How to Invest in Real Estate in Town or Out of State. Really you're only limited by your own imagination and creativity.
Use your insight and lessons with prospects. Demonstrate your integrity, ability and knowledge that you're the agent of trust. With these videos, you're showing that you can solve problems quickly because you have all this valuable information. 
About Town
Help your viewers really get to know the town they'll be living in by making videos about the 3 Best Taco Stands, Where to Buy the Best Matcha or My Favorite Park in (City). 
Talk about all your favorite spots and new restaurants! It shows that you're part of the community and you create that trust with prospects or leads. As an added bonus, these videos give you a great chance to network with fellow business owners in your community.
Behind the Scenes
Give them an inside look of How We Run a Team Meeting and How We Set Up an Open House for 100+ People. Provide tips to other agents or anyone who is planning to prepare their home for sale. 
Show the real work that you do which provides a special and trusted service. These videos are so powerful! If you doubt there's demand for that type of content, just think of how many real estate shows dominate the TV schedule these days – from House Hunters to Million Dollar Listing, people love that inside glimpse at the process. So give it to them on a local level!
Neighborhood Tours
Go around your town and talk about what it has to offer! This only solidifies you as the expert agent that is filled with knowledge. It can also do wonders for your SEO and lead gen because you'll pop up when people conduct searches for "real estate" within specific neighborhoods. The more you can create videos touring the various communities within your town, the more exposure you'll generate.
Show Them the Authentic You 
Stay on top of mind by sharing moments with your family… with your dog… while you're traveling… or giving back to the community!
Don't be afraid to show that personal side of you. People connect faster when they realize there's similarities. You can even do a 15 Lessons I've Learned in 15 Years in Real Estate. 
Can you imagine how that will impact your prospects? That will definitely show a very real human side of you and you're still providing value with your expertise. 
Post Your Videos
Create frequency by posting your videos on a weekly basis and don't just stop there! Multipurpose every show!
You read that right! Make your content evergreen that you can post it in a diverse format. Read below on the many ways you can reach your audience.
Transcribe as a blog & post on your website 

Extract the audio of the show and release it as a podcast 

Create two clips (1.5 to 4 minutes) of good content from the show to be posted on all social platforms, specifically IGTV

Create "Quote Cards" from the show that you can post on social media
Plan Your Content Week
I really want you to take advantage of all these fantastic tools for you to take your content to the next level.
See this as part of a full recipe and without you planning out your content week, then your production process might be affected in the long run.
Start Shooting Your Videos
Now that you have all these content tips, schedule, and tools to help you create fantastic content, it's time to start doing your videos!
Nothing is stopping you for being the trusted agent of your area. And if you're letting your thoughts stop you from shooting videos, then you're also allowing them to prevent you from reaching greatness in other areas of your life
Let me know how you plan your content, what social media strategies you implement or any new video ideas you're planning to make! Comment below!
Want to be on a future episode on the #TomFerryShow? Remember to submit your questions on video at tfs@tomferry.com!