Editor's note: Today we present the third installment of TEAM SPOTLIGHT, a recurring blog from Debbie Holloway focusing on team building in today's increasingly team-oriented real estate industry. If you missed the first one on "To Team or Not to Team," click here. Or if you missed the second one on how to structure your team, click here. -Tom
By Debbie Holloway, Head of Team+ Coaching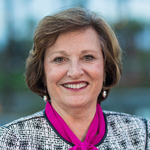 Picking up from our last blog… Did you decide what team model you want and who you want on your team?
I hope so, because today we're taking it to the next step – Let's talk hiring and pay!
UGH! Pay can definitely be a touchy subject. I know what you're thinking: "I don't want to pay too much, but I want the agents and the administrative staff on my team to feel good about what they make… and I would like to make a profit as well!"
So where do you start? I've got five steps that will help streamline the hiring process and determine the right pay for each role.
Step 1: Clarifying Roles
What do you want your admin to do? Create a detailed list, for example, of what you want the Listing Coordinator, Closing Coordinator, in-house Marketing Director, Lead Coordinator, Sales Manager, Ops Manager, Runner, etc. to do.
This can be the hard part if you haven't already created a job description for each role on your team. Good news, you can GTS (Google it) and likely get something pretty close to what you want.
We provide this information to members of our Team+ coaching program in the Team+ manual.
Or lastly, you can go old school, hire the person and have them create the job description as they learn the job. It's not my first choice for you, as it can take considerably longer and be incredibly frustrating.
Step 2: Begin Your Candidate Search
Once you know the job you want to fill, let's make the hiring process simple. Place your ad on job search sites such as WizeHire, Indeed, Monster, ZipRecruiter, on local sites, and on social media.
Here are two sample ads:
If the following describes you, then please apply – SUPER FAST, TURBO-CHARGED MULTI-TASKER, YOU WORK ON TWO THINGS AT ONCE NOT BECAUSE YOU HAVE TO, BUT BECAUSE YOU DO NOT KNOW HOW TO WORK ANY OTHER WAY.

Uber organized with amazing time management
You are a fast worker who makes minimal mistakes
You are an efficient scheduler with a sickening degree of attention to detail
You hate a mess
You are Tech savvy and extremely computer literate
You like to work hard
You have the memory of an Elephant (or at least utilize organized lists to help remember)
You are the type of person that gets your work done WAY before schedule just because you can
You like a mish-mash of work anywhere from working on a blog post, processing a contract at 8pm or running to a property to wash the windows so it will photograph well
You hate smoking, drama and love to work out
You are known as "Cool Under Pressure" by your friends and don't get frazzled easily
You have at least 1-2 years of Executive Assistant / Office Management Experience
You don't care that you'll have 2 bosses with completely different personalities

This is a full-time position 40 hours plus per week. Send a resume and cover letter in pdf format to [your email address here].
In your cover letter, tell me four things:

Why are you such a good hire
Describe the last two bosses you had and why you loved and hated working for them
Tell me your ideal employment situation
Tell me about the first job you ever had, what you did, how long you had the job.

GOOD LUCK!
I love the humor in this ad as is so reflective of the culture of the team leader who wrote it.
Below is a second option:
Top [Your Market here] real estate team looking for a dynamic Assistant (or team manager, buyer agent, etc.) to assist in massive growth! Ideal candidate will be a high energy, self-starter with abilities to ____, excellent skills in _____ and knowledge of ___________.
Salary (Commission) + bonus negotiable and based on experience!
Call [your Google phone number] to apply
Once your ads are placed, set up a Google number and create the following outgoing message:
"Thanks for calling about the _____ position. Please leave your name, number, email address and answer this question: I would be a great [position here] for your team because…
All responses will be reviewed and resume request emailed to you.
Again, please leave your name, number, email address and answer this question: I would be great ____ for your team because_______. All responses will be reviewed and resume request emailed to you."
Why do this? It simplifies your life by allowing you to listen to the messages and determine two things right away:
One, how well does this person follow directions?
And two, you can hear how they sound on the phone. If they're applying for a position which will require them to be on the phone quite a bit, you can gauge their phone skills right from the start.