TEAM SPOTLIGHT: Structuring Your Team for Maximum Profitability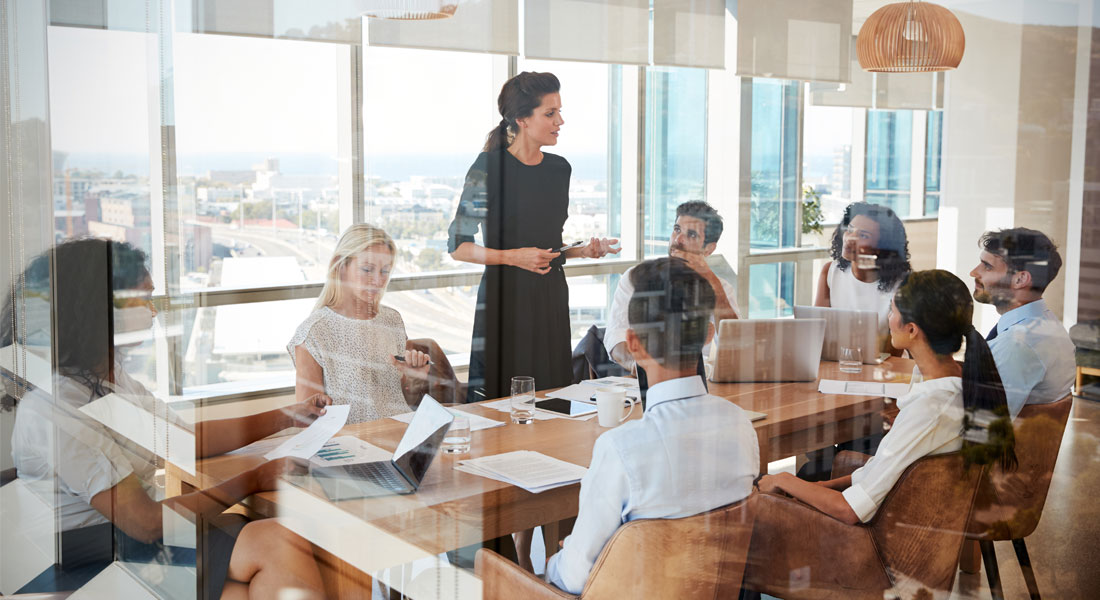 Reading Time: 10 mins, 30 secs
Editor's note: Today we present the second installment of TEAM SPOTLIGHT, a recurring blog from Debbie Holloway focusing on team building in today's increasingly team-oriented real estate industry. If you missed the first one on "To Team or Not to Team," click here. -Tom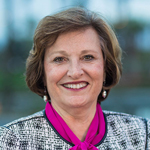 By Debbie Holloway, Head of Team+ Coaching
High performing teams are motivated by their mission, united by their values and proud of the reputation.
So… how do we structure a profitable team?
In our last blog, we covered questions to answer if you want to build a team, so today let's take that next step forward to look at what's required to build a high-performance team:
Define the type of team model that you want
What will your process be for hiring and training?
How to pay staff, sales agents, virtual assistance and independent contractors who provide ancillary services
Determine your agent expectations
Put the technology in place that you'll need in the future
How to be a leader and create a winning culture
These six rules have to be clearly defined if we want to build a team that is both profitable and happy.

Team Structures to Consider
First and foremost, we must begin to change how we lead. We are moving from an independent contractor to running a business. For your business to be successful, start with what type of team model do you want.
You may want to build a team around one of the following:
Partnership – You have someone with similar goals and the two of you team up and build a team.
A Family Team – Do you have family members working in the business with you? This can be a highly successful team – or one that crashes and burns often!
In order for a family team to work, everyone must know what their lane is and "stay in their lane."
This can be really hard if not explained thoroughly and agreed upon in advance before you start down that road of creating a family team.
A Seal Team – A small group of highly committed individuals who are thoroughly enjoying working together and each understand the importance of their hard work and how it relates to the team profit and culture. Seal teams run "lean and mean."
What's exciting about a seal team is for someone who doesn't want a large team to deal with, this can be an excellent team structure. A downside to this is when one member resists or becomes negative. Because of the small size of the team, this can be a cancer very quickly on the culture and growth.
Choose the members of your seal team carefully and be sure everyone is committed to the same goals before you begin down this road.
Industrialized Team – A large team likely with a minimum of 10 sales agents up to a maximum of 60 sales agents and doing at least 450 deals a year. It's likely that the team leader owns other ancillary businesses that support an industrialized team. The biggest challenge with an industrialized team's profitability is jumping on and solving problems very quickly.

Using DISC Profiles to Hire the Perfect Candidate
The letters in the DISC stand for:
D—Decisive. This person is very assertive, handles challenges and confrontation well and strives to see concrete, actionable results.
I—Interactive/Influencer. This person is very persuasive, an excellent communicator, loves to be around people and doesn't like to be ignored.
S—Supporter/Stabilizing. This person values compassion, helping others, is very loyal and doesn't like change or confrontation. They are stable and consistent.
C—Critical Analyst/Cautious. This person enjoys analytical work and prioritizes accuracy. They take their time in coming up with well-thought out solutions. They do not like criticism or delegating tasks.

Positions You Should Consider for Talent Acquisition
Once you decide what type of team you want, it's time to start building it.
Below is a list of talent to consider in building your team, including ideal DISC profiles for each:
Listing Agent – Prospects for, services and follows-up with sellers. They need to be well versed in pricing of homes. They negotiate the purchase contract and educate the seller about the process, all the while protecting and negotiating for their client's (the seller's) interests. A candidate for this position must be a skilled networker, salesperson, and have an excellent track record in commission-only and/or performance-based sales.
DISC: High D, High I, Low S, Middle C
Listing Coordinator – Takes the listings from the team leader or listing agent and does everything necessary to release the listing to market. They manage all the files from when the listing is first generated to when the offer is written. They prepare listing packages, arrange open houses, showings, inputs information into the MLS, follow-ups with sellers and agents who show the property. In addition, the coordinator should be extremely detail-oriented and preferably have a real estate background.
DISC: Low D, Low I, High S, High C
Transaction Coordinator – Responsible for all of the information and paperwork from beginning of escrow, closing of escrow and beyond. This person must be an excellent customer service provider since they ensure the closing goes smoothly and must maintain a relationship with the title, escrow and closing companies, the mortgage company, inspectors/appraisers, home repair/remodeling providers, movers, delivery service providers and other real estate companies and agents. They must know their way around databases and must manage their time well. This person must have strong administrative skills, as well as strong communication and negotiation skills. A candidate for this position must be detail-oriented and have an excellent computer and database skill sets.
DISC: Mid D, Low I, Mid S, High C
Marketing Director – Develops and executes the marketing plan. They are in charge of online marketing/social media and blog, as well as the point person for press releases and general publicity. They must know how to work within a budget and make best use of resources and skills. The marketing director designs and prepares the team's logo, materials and promotions. A degree in business, graphic design or liberal arts is a real plus. A strong candidate is skilled in word processing, desktop publishing, database management, graphic design, direct mail marketing and has prior work experience in advertising and/or marketing.
DISC: Mid D, High I, Mid S, Low C
Real Estate Assistant – Provides administrative support to the entire office, with particular emphasis on supporting the Operations Manager and team leader. The assistant also filters emails, schedules team meetings, provides the listing/buyer's agents with all of the necessary packages and paperwork and personally greets clients when they visit the office. They may also handle the billing system and payroll. They answer phones and check email. This person must have secretarial and/or administrative experience; a real estate license would be an advantage for this position, but it's not a requirement.
DISC: Low D, Low I, High S, High C
Operations Manager – Takes all responsibility for running the office away from the team leader. The most important skill required is strong management of multiple real estate operations and great management/leadership skills. This person develops inventory control system and orders all supplies. They create filing and storage systems; supervises and motivates personnel in support staff positions including customer service, database management, receptionist, and the courier. He or she manages support staff schedules, vacations, sick leave, as well as organizes and assists management with candidate searches and personnel issues. They monitor compliance with team policies and procedures and cross-trains the staff. This person maintains office systems and the database.
DISC: High D, Low I, Low S, High C
Technology Specialist – Responsible for maintaining the team's office technology as well as introducing and training the team on new technology. They set up and secure the network, build and maintain the team's websites/blogs, troubleshoot when the system goes down and install new hardware.
DISC: Mid D, Mid I, High S, High C
Note: Some teams may opt to hire a Virtual Assistant to fulfill some of these above roles.
Buyer's Agent – Convert prospects into buyer agreements—these prospects come through Open Houses, sign calls, online leads and they track the prospects in the database. They are experts about mortgage financing, schools and the local area and are excellent negotiators and are expected to read trade journals and keep up with marketing conditions, property values and legislation that affects the real estate industry. An ideal candidate has experience in sales and service, is patient, friendly and outgoing with excellent follow-up skills. A real estate license is required, as is excellent knowledge of the local area and real estate market.
DISC: Middle D, High I, Mid S, Low C
ISA (Inside Sales Associate) – Responsible for converting leads into appointments for the buyer's agent. They track their lead generation and follow-up activities and can speak well on the phone. They are proficient with scripts and willing to work a variety of hours to accommodate following up on online and other immediate response lead sources. They call a set number of prospects each week to secure and set listing and buyer appointments. An ISA updates and maintains the database and often nurtures leads per the team lead follow-up procedures.
DISC: Low D, High I, High S, Mid C
Virtual Assistant (VA) – An independent contractor who works off site and who is paid for the time used – which can be a certain set amount of hours each month or by the project. VAs can be in your town, in the US or outside the US. Examples of where a VA can be an asset for your team:
Updating calendars and schedules
Updating your website and blog
Writing content and sending out emails to your clients and potential clients
Researching properties
Managing leads
Create CMAs
Screening phone calls
Runner – A part time or full-time position and is responsible for putting up and taking down lockboxes, delivering fliers, dropping off keys and other documents. Requires a car, knowledge of the area, cell phone, good attitude, good driving record, dependability, usually paid on an hourly basis.
Now you have an idea of who to bring onto your team, how do you know they are the right personality for your team. We believe you hire to the personality type, not the position. Let's dive into what are the different personality types are and what to look for when interviewing potential team members.

10 Places to Find the Right Talent for Your Team
Talent Acquisition is critical to creating a culture that supports your vision and core values. Once you are clear on what roles you want to fill AND the right personality type for the role, where will you find candidates?
There are many recruiting sources that can feed your team, some have a cost and some are free. Below is a list with approximate fees associated with them:
Wizehire ads- $500/mo (As of 2019)
Thirdpool ads- $800/mo (As of 2019)
Speaking at local real estate schools to future agents- FREE
Your local Realtor board education committee – teach some classes- FREE
Create a Facebook Group (ex: Demolish the Competition) and invite local agents that you are interested in to join- FREE
Local "Lunch & Learn" classes for agents, run in various locations talking about lead gen, conversion skills, scripts or some other real estate topic – usually around $40pp with lunch, room rental at a hotel and AV equipment
Monthly call parties in your office open to all agents with invites hand delivered to offices and posted on social media- $50 for boosted posts on FB
Referrals from current agents on your team – FREE
Do a video highlight of one of your agents – do 2 versions. One for clients and one the team uses as a proof of success – what did they do before the team, what are they doing now on the team, what do they love about the team. And blast through social media – $50 to boost on social media.
Call agents selling 4 – 6 houses in the last 12 months – FREE
So… there's a lot to digest here.
What type of team model do you want? Who do you want on your team and where will you find them? Please comment below if you have questions or need help. Next month we will cover how to pay and what should we expect when growing our team.