Summit Insider: Day 2 Recap & Notes!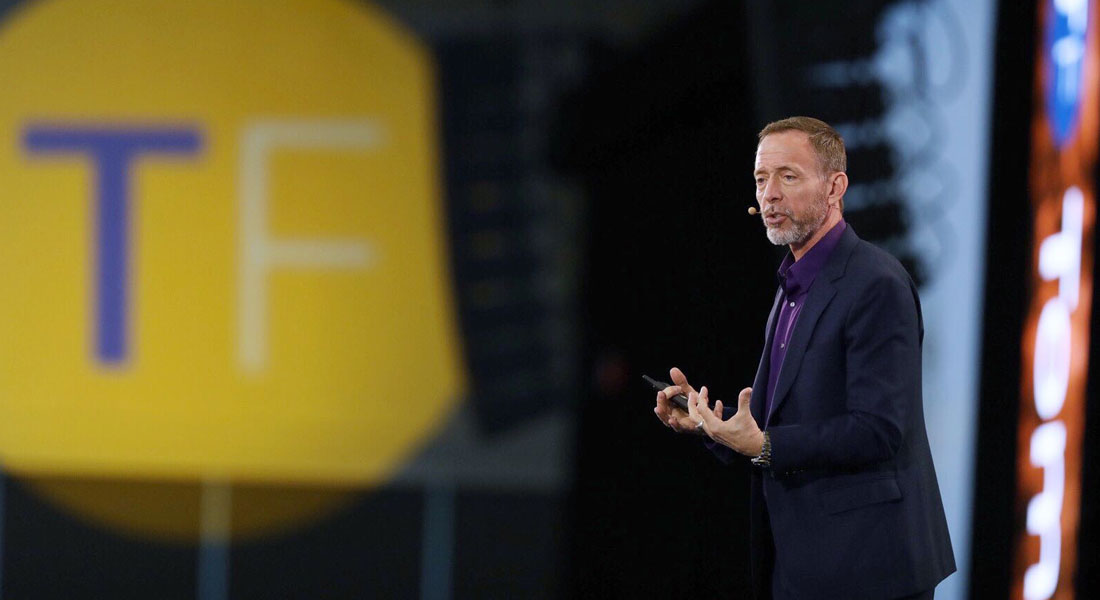 Reading Time: 6 mins, 17 secs
I'm blogging daily from Success Summit, posting a recap of each day's events and takeaways the next morning. If you missed my recap of Day 1, click here.
Day 2 of Summit 2019 is in the books, and it was another phenomenal day! Crazy energy in the room today as well as lots of really poignant, heartfelt moments! (I love this week and these people!)
Before we get into the specifics, let me answer the question I left you with yesterday about the only two ways to sustain happiness. Ready for the answers? 1. Contribute to others. 2. Always be learning! Surprised? Let me know if you agree or disagree in the comments below!
Day Two Biggest Takeaway
Keynote speaker Chris Voss didn't disappoint. He delivered tons of valuable tips and insights while also keeping the crowd fully engaged and cracking everyone up with his closing anecdote about having a bad hair day on CNN… complete with frame-by-frame video evidence!
Here's a sampling of his best nuggets:
• You're up to 31% smarter when you're in a positive state of mind. (Mindset matters, people!)
• "You're in what business?" he asked the crowd. No, not real estate. You're in the trust business. Never forget that.
• With more than 25 negotiations involved in every transaction and holding people's hands throughout one of the most important times of their life, Chris believes real estate professionals are actually underpaid. "Every one of you should never accept anything less than full fee," he said.
• The most dangerous negotiation is one you don't know you're in.
• When you first talk to a new prospect, you have approximately seven seconds to establish trust and competence.
• The biggest stressor for a homeowner is the unknown. Therefore, never let your clients wonder when they'll hear from you next. Instead, always schedule regular calls with your clients. That means being willing to say "I have nothing new to tell you" and calling anytime there is bad news. When need be, start the conversation by saying, "I have bad news." When speaking with your clients, uncertainty and lack of context are your enemies!
• Your strategy doesn't need to be perfect, but you do need a strategy.
• Chris said it's time to get over your addiction to seeking the word "yes." Instead, the response you should aim for with your prospects and clients is "That's right." When they say that's right, they're completely on board with what you're saying, and you're demonstrating that you understand their position.
What Else Happened
• I started the morning with a Q&A session that helped a woman of Peruvian descent overcome her insecurity regarding her accent. I also reminded everyone that "We're in a contact sport… the more touches you make, the more business you get." And finally, I shared a really heartfelt experience with a friend and longtime coaching member who was willing to make himself extremely vulnerable in front of 5,000+ people in the room, all in the name of building the life and business he desires.
• Later in the day, I shared 5 positioning strategies every agent needs. One of which is to Totally Dominate a Niche… I strongly believe if you're not known for something 18 months from now, you will be very disruptable.
• One of the most exciting moments of the day was being able to announce the winner of our Team+ Coaching Member $10,000 brand video contest. Huge congratulations to Maureen Folan for her exceptional submission. Watch it on her website here.
• The afternoon was all about breakout sessions, and I heard great things about Eric Eickhof's event strategy from Johanna Fatheree's "Marketing X Multipliers" breakout. Here are five quick tips he shared for putting on a highly effective educational/informational event: 1. The more specific your topic, the better. 2. You don't have to be the speaker… Just be the host and bring in an expert. 3. Details matter: Serve good food and wine. 4. Stream your event on Facebook Live to expand your audience and to give yourself the ability to "vet" questions that are submitted. 5. Use Eventbrite invitations and check-ins to easily track who came and who didn't so you can follow-up accordingly. This approach has generated 21 transactions in Eric's pipeline in just five months for an investment of just $7k in expenses.
• At Bill Pipes' "Convert & Close More Leads Now" breakout, he talked about the importance of recognizing what stage of the funnel a prospect is at… and even more important, the need for you to be using the right strategy for the right stage of the process.
• Bill also laid this eye-popping stat on the crowd: 70% of a consumer's buying decision is now made online before you've ever met them! Does that scare you or encourage you?
• In my breakout session, a longtime veteran agent shared her story with me, saying she is successful ($159k GCI YTD… way to go!) but is completely exhausted because she's a one-woman show and does everything herself. (Sound familiar to anyone?) I challenged her to hire an assistant immediately and told her that her only responsibilities should be getting appointments, going on appointments and negotiating deals. Everything else can be outsourced and/or delegated.
• I also shared three valuable tips with an extremely impressive 18-year-old agent: 1. Stop viewing them as "leads." They are people. 2. To grow rapidly, study the scripts inside illūm the same way she did to become an "A" student throughout her many years of schooling. 3. Find a mentor! Do any of those apply to you as well?
• In between the afternoon breakout sessions, Glennda Baker and Lisa Chinatti joined our LiveCast crew for a highly informative and entertaining exclusive interview. Don't miss it! (Also want to send out huge kudos to Ryan and Laura, our LiveCast co-hosts who are doing an amazing job! I know you LiveCast viewers agree!)
• In my wife Kathy's breakout session, "How Optimizing Your Health Can Increase Your Wealth," my good friend and Keeping Current Matters Founder Steve Harney shared his inspiring story of losing more than 50 pounds with the help of Level Ten Health! He said at one point not long ago, he didn't have the energy to even dress up and every day was more painful to be alive than the day before. This caused him to limit his time at work, but now he's back alive and knows the impact he's having on people and building a better company. And best of all, he sees a bright future where he's around to spend quality time with and take care of his grandson.
• I stopped by Jason Pantana's "2020 Video Marketing" breakout, and it was absolutely PACKED with useful information, including this gem: "Video is no longer the new-fangled thing. Now it's expected. The time for excuses has sailed away."
• Not one but TWO different after-hours receptions took place… One for our coaching members and coaches, and another to recognize the efforts of the REAL Trends & Tom Ferry "The Thousand" and "America's Best Real Estate Professionals" agents in attendance!
If you were there or watching along on LiveCast, what were your highlights? Let me know in the comments below.
Remember: You can still purchase LiveCast using promo code LCD230 for just $269. You'll get instant access to all four days of content PLUS every breakout session is being recorded and will be added at a later date. And you'll "own" it all forever… it never expires, meaning you can go back and re-watch these informative sessions time and time again. Hurry though… this price won't last!
Read Day 3 here.
Photos by AJ Canaria/PlanOmatic (@ajcan/@planomatic)