The Why and How of Real Estate Vlogging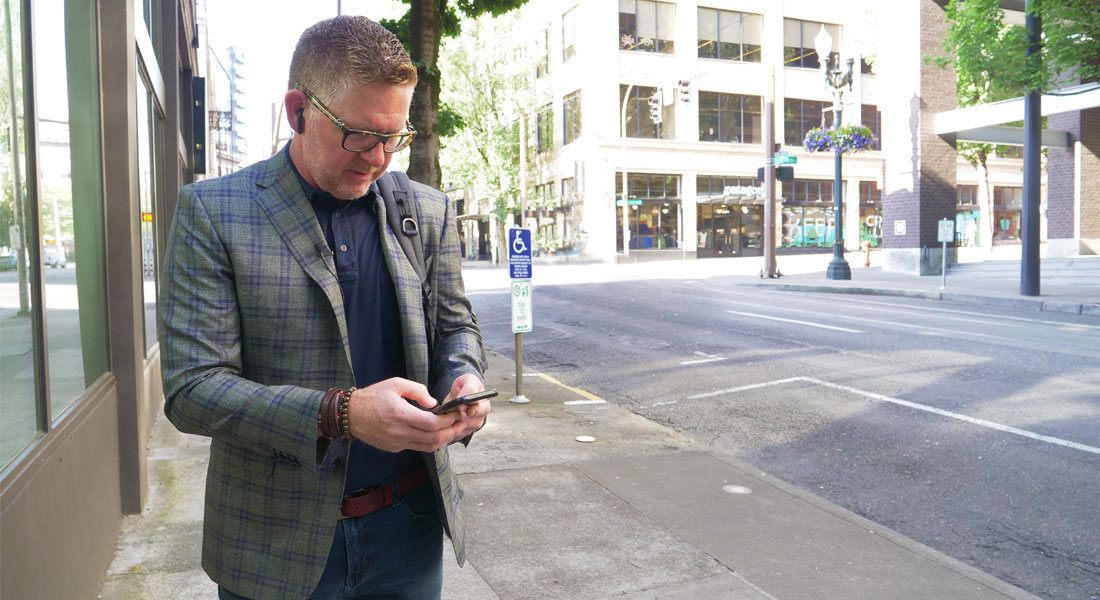 Reading Time: 5 mins, 20 secs
Have you seen #TOMSVLOG?
No, I'm not talking about myself in the third person…
That's the name of my new vlog that my video team and I have been creating for the past few months.
It's designed to let you tag along on some of my adventures and give you a behind-the-scenes glimpse at what makes me tick – both personally and professionally. (As of the time I'm publishing this, we've put out 18 vlogs spanning everything from a trip to my son's school to where I get my energy.)
Let me tell you… it's a different breed of video than anything else we've created in the past.
The whole process has really got me thinking about how vital a role this type of video can play in your overall marketing mix.
Here in today's blog, I'm sharing my own advice based on our experiences for why and how you might choose to create your own vlog. I'll also answer some questions I know you'll have.
4 Things a Vlog Does Differently Than Your Other Videos
The way I see it, there are four things that vlogs do more effectively than any other video format:
Take people "behind the scenes" with you – A vlog allows the viewer to experience the travel, the grind, the preparation… a look behind the curtain at everything you do. If you don't believe people are interested, just look at the multi-billion-dollar reality TV genre.
Let people know the authentic you – Your vlog captures you in those "raw" moments of life that can be a refreshing alternative to the polished video content you create. This allows people to forge a connection with you and feel like they know the "real" you, which is extremely valuable when you're in an industry where agents are basically viewed like a commodity.
Connect with a specific niche – Vlogging can help you differentiate yourself and clearly define your niche by showing you actively working with and among your target market. Whether it's a luxury agent hanging out with movers and shakers of the community or a horse property expert out on the range, seeing that visual will help cement your reputation in prospects' eyes.
Show people the work that goes into what you do – This one is similar to number one above, but I think it's extremely important for real estate agents. The public perception is often that an agent sticks a sign in the yard and collects a large check a few weeks later. By demonstrating the back-end work that people don't see, you can create a powerful narrative and demonstrate everything you do to earn your commission and avoid those painful pleas for a discount.
My Three E's of Vlogging
Every vlog you create should do at least one of the following: Entertain, educate or generate exposure.
The main videographer who creates #TOMSVLOG, Tristan Ervin, says his goal is to deliver value in every episode, but that value doesn't necessarily have to be business related.
If he captures a conversation that he feels offers viewers a side of me they've maybe never seen at an event or on the #TomFerryShow, that's exactly the type of "nugget" he's looking to convey.
In that way, a vlog allows you to get more philosophical. It also provides great creative flexibility with more of a filmmaking aspect to it. The best vlogs use music, tone, and lighting choices to achieve the desired mood and vibe.
How to Start Vlogging
When it comes to getting started, you don't necessarily have to hire a videographer. A selfie stick and your phone camera are entirely sufficient. Unless you have the skills AND the time required to edit your footage, you'll probably want to outsource that portion of it.
"The best camera is the one that's available to you," Tristan typically tells people when they ask what kind of camera to use. However, if you're interested in going all-in with a professional grade camera, we use a Canon 6D Mark II with 24-70mm F/2.8 and 16-35mm F/2.8 lenses.
As long as you're delivering value consistently, you can continue creating your vlog on your own. If it begins to cut into time you should be spending on your clients, then it's time to explore hiring a videographer to help out. They don't have to follow you everywhere you go… Tristan mainly accompanies me when I'm on the road or at a speaking engagement.
Here's a great job description for when you decide to hire your first videographer.
What Should You Communicate?
When we first started shooting for #TOMSVLOG, we shot as much footage as possible for each episode and then saw what theme or story developed.
Tristan has since modified his approach… Now he prefers to develop a general theme or direction before we begin shooting so he has more of a specific outcome in mind. That's not to say other topics won't come up, but we've found a more guided approach saves time and energy when it comes to combing through footage and assembling each episode.
Unless you have the budget and resources, I'd advise against setting too ambitious of a schedule for your vlog. Currently Tristan is pumping out about one a week, but for most real estate professionals, even one vlog per month would make a nice addition to your other video content.
Need Inspiration? Watch These Guys…
Within our own coaching ecosystem, we have some outstanding vloggers to emulate:
Chris Kwon has published eight vlogs as of the time I'm writing this, and it's fun to watch his progression as he grows.
Steven Kim and Devin Tryan have also recently begun vlogging.
Of course, Ryan Serhant is a great model to follow as well.
Ready to Become a Vlogger?
I hope this inspires you to check out my vlog and to explore starting one of your own. Remember, the more insight you give people into who you are and your process, the more top-of-mind awareness they're going to have of you when the time comes to buy or sell a home.
Let me know your thoughts and any questions you have in the comments below! Happy vlogging!