Are You Ready for Crunch Time?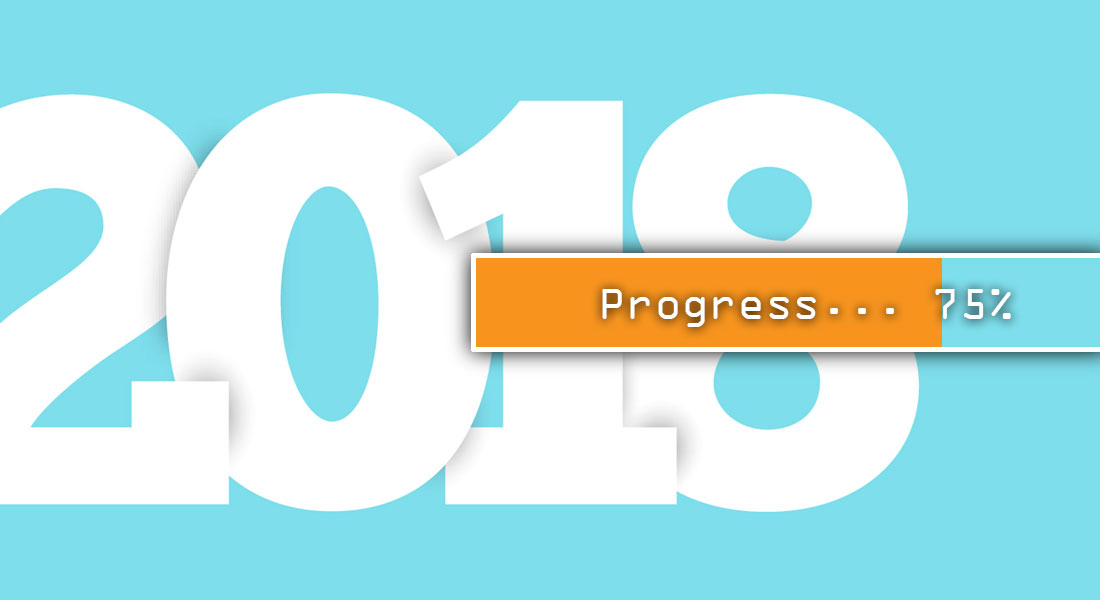 Reading Time: 4 mins, 29 secs
This might be a local reference, but stick with me…
The Los Angeles Lakers' longtime PA announcer Lawrence Tanter has a tradition when the fourth quarter of a game is just about to begin.
In his inimitable deep voice and confident yet understated style, he says…
"Heeeeeeere we go. The FOURTH and FINAL quarter…"
When you're in the crowd during an important game with a tight score, it'll give you goosebumps in anticipation of a frenzied finish.
You might've figured out why I'm telling this story…
That excitement is exactly how I feel as we enter the fourth quarter of 2018 in just a few days.
I Am Fired Up!
Both in basketball and in business, the fourth quarter is when champions dig deep and deliver unforgettable performances.
Are you ready?
Your performance in Q4 not only impacts how you finish 2018, but also plays a huge role in how you'll start 2019.
I'm going to give you two great tips on how to finish strong, but first it's time for a third quarter progress report to evaluate where you stand in relation to your 2018 goals. Get out your business plan and answer these questions:
Have you conducted 75% of your annual "conversations" goal to find those crucial leads you need to hit your 2018 goal?
Have you gone on 75% of the appointments you need?
Have you closed 75% of your 2018 transactions goal?
Have you earned 75% of the profit toward your 2018 goal?
Are you following through on all the marketing strategies in your business plan?
What are some of the biggest lessons you have learned through three quarters of 2018?
If you struggle with tracking these important numbers, I have an exciting solution to easily bring more structure and organization to your business. Check this out.
So… How'd You Do?
How do your results stack up with your goals?
If you're on pace or ahead of your goal, that's fantastic! (Set bigger goals in 2019.)
If you're a little bit behind, keep reading for how you can supercharge Q4 and achieve your goal.
If you're way off pace, it might be time to get an outside perspective to evaluate what you're doing.
Two Killer Ways to Finish 2018 Strong
Among our coaching members, we're doing two things to get people out of their comfort zone, support a strong finish and ensure they roll into 2019 full of momentum to dominate the new year.
The first is an idea we borrowed from Peleton. When you own a Peleton bike, you have access to countless live "ride" sessions on video.
My idea was… What if we applied that same concept to prospecting?
So a few days ago, we set up coaches to appear live in our members-only Facebook Group to lead four hours of group prospecting sessions and called it our "Appointment Setting Surge."
Fueled by this shared objective, hundreds of agents participated in our first Surge and booked nearly 2,000 appointments collectively! It was awesome!
There were lots of bets being made and challenges posed among agents, all in the name of greater accountability. Many of our members reported setting more appointments than they ever had in one day!
If you're not yet a member of our coaching programs, you can do something similar by simply teaming up with a few colleagues – either in your office or on Zoom. The point is supporting, challenging and encouraging each other…
Together you can build that energy and hold each other accountable to a common goal of setting appointments… which is the number one indicator of a healthy sales business.
Make It a Competition!
The second initiative we've created to push our members through the remainder of 2018 in grand fashion is our Q4 Appointment Setting Challenge. This is a 92-day competition designed to make prospecting a daily discipline.
You must be a member of our ecosystem to participate, but that doesn't mean you can't create your own competition within your office, your mastermind group or other agent-centric groups you belong to.
Any time you create a competition, it raises your level of performance and holds you accountable to "do the thing" that gives you the power.
So seek out some like-minded peers, establish a prize and challenge yourself to pick up the phone and create more business. The prize doesn't need to be extravagant. The real prize is the results you'll create in your business by making your calls and booking more appointments.
What'cha Gonna Do?
So now it's really up to you…
Are you content easing up and coasting to the finish?
Or do you want to complete 2018 with your best quarter of the year and set yourself up for a monster year in 2019?
I've given you tips to make it happen… If you want it bad enough…
If you do, prove it by implementing those contests and committing to a huge appointment goal as we close out "the FOURTH and FINAL quarter."
Tell me how many appointments you're going to book in Q4 in the comments below… and what you're going to do differently to achieve that goal. I can't wait to see your answers!
Also, download this worksheet to help set your goals and have a visual reminder of your progress throughout your own Q4 Appointment Setting Challenge!