Agents Sound Off With Their Best Success Summit LiveCast Tips & Tricks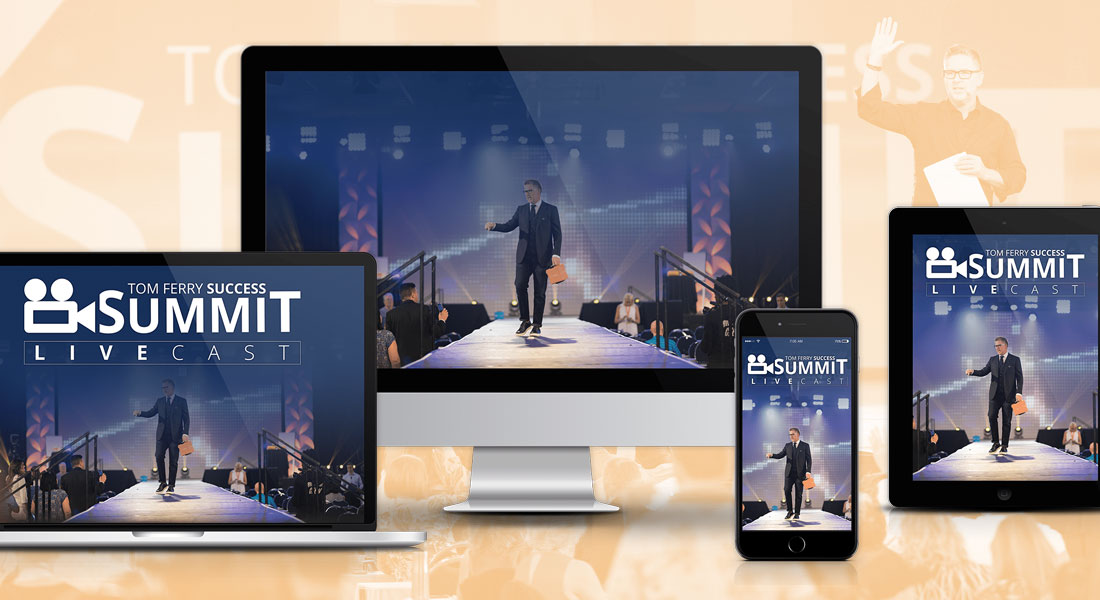 Reading Time: 3 mins, 10 secs
So you can't make it to Success Summit…
That doesn't mean you have to miss out on the action.
Through the magic of technology, you can watch every moment of Success Summit from your home or office on your laptop, desktop, phone or tablet.
We call it Success Summit LiveCast, and according to the agents we spoke with – who tend to watch LiveCast year in and year out – it's truly the "next-best-thing" to being there!
I reached out and asked them to share their thoughts, their approach and whatever tips they had to share. Here's what they had to say…
Odile Romans of Laguna Niguel, CA said:
"It's just easy. You don't have to drive. I can sit in my office and watch."
"I prefer to watch it live so I feel like I'm part of it."
"There are always a couple speakers who are so amazing."
"I think it's a great experience. The best part is that if it makes the difference between doing it and not doing it, I'm really glad it's available."
James Garcia of El Centro, CA had this to say:
"I like it because I can watch it after hours and stay on task during the daytime."
"I'm always looking to see what new information Tom presents, marketing strategies predominantly. Tom always has good things to say."
"There are so many nuggets in there. Sometimes it's like drinking out of a fire hydrant."
"I really like the fact that they've opened it up. It used to only be available for two weeks after the event. To be able to revisit it indefinitely afterward is great!"
Daniel McDougall of Renton, WA shared some great advice:
"It's motivating. I can get in that summertime lull and it talks me back up, even though I'm not able to make it down there. It's nice to be part of it. It's good energy."
"I watch it on my home computer with a note pad in hand, engaged the whole time."
"My advice for others is to act like you're going to the real event. Don't allow distractions. Let people know you're attending an event and take notes like crazy."
"What's nice is being able to go back and for that motivation."
Rob Krop of Frederick, MD also chimed in with his thoughts and advice:
"Every year Tom brings more and more value, combining with other speakers that compliment his coaching, and top agents that he works with that teach how they are currently succeeding. Its tough for me to travel and so the first year I saw it available for online, I immediately purchased."
"I watch it over the period of days that it would have been, but I start it the day after its finished being filmed so the connection is the best."
"My team and I watch together and really are able to dive deep on how to implement new strategies."
"This is the best content for any level of realtor. If you only do 1 training a year, this is the one."
There you have it! If you've been thinking of getting LiveCast, but haven't made the leap then I highly recommend you apply these tips when you purchase it.
You'll not only get proven online and offline marketing strategies to boost your business, and learn from renowned keynotes speakers Chris Voss and Tom Bilyeu, but you'll also get to see curated content.
From acquiring skills to become a great sales team leader, ways to attract better customers, strategies to secure transactions, and so much more!
Check this out: I'm giving one LiveCast viewer a 30-minute coaching session with me! Use promo code LCWIN now to save $100 on LiveCast, and you'll also be entered into the contest for the free coaching call! Act now because this promotion ends Friday, August 9!