Critical Lessons from One of Summit's Most Poignant Moments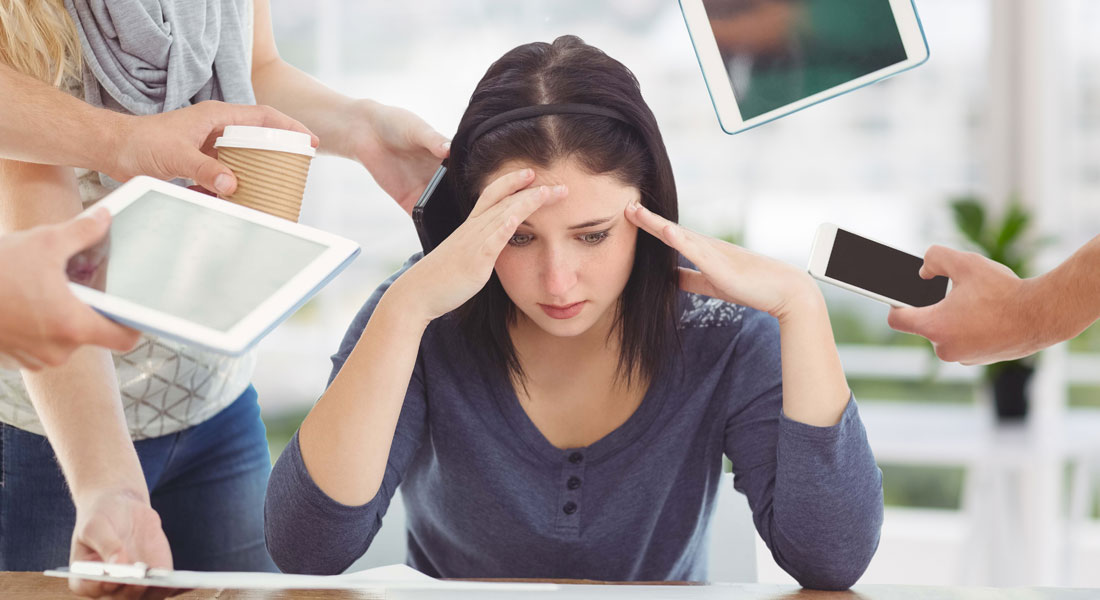 Reading Time: 4 mins, 3 secs
A poignant moment took place during my "Ask Me Anything" breakout session last month at Success Summit. I want to share it with you for a couple reasons:
For one, I think many people will relate to the situation I'm about to describe. (I know I do.)
And second, because within my reply was a point I believe is very important for everyone to understand.
Here's what happened:
A woman stood up and identified herself as a mother of five children under 11 years of age. She said she's a driver personality, very competitive and has a bunch of great opportunities at her doorstep.
She's building a team.
She's working with developers.
She's involved in some big investment deals.
Her brokerage is asking her to teach other agents.
She's trying to be a good mom.
…And as a result, she feels like she's being pulled in a million different directions.
Her question for me was how can she achieve greater focus and capitalize on those opportunities when she has so much on her plate.
She said she was struggling with "being good enough for everyone."
Sound familiar? Relatable?
It certainly was to me.
Here's What I Told Her
First of all, I understand this feeling. She's a giver. A "people pleaser." And she wants to serve as many people as possible. I can relate.
She gives and gives and gives of herself. (She even said her one scheduled day off was typically spent volunteering at her church.)
But…
She's not giving enough to herself.
For true "giver" personalities like this, the key is to take care of yourself first. That means getting up earlier, exercising, eating right…
When you do these things, you'll have an abundance of energy to serve others and make a greater difference.
I also told her to have an important conversation with her coach about the power of saying "no."
The Power of Saying No
Saying "no" can be a difficult thing for many people. We all want to please and be liked by others. We want to say yes. We want to invite more opportunity into our lives.
But sometimes, the more you say yes to things on the periphery, the more you get taken off course. You lose focus.
When you learn how to say no and use that skill tactfully, you establish personal boundaries that are crucial to avoiding excess stress and ultimately, burn out.
"I'm On My Path"
Another interesting wrinkle popped up during this conversation.
This driven woman mentioned being amongst so many agents doing 100 transactions a year at Summit, she felt lacking for "only" doing 25.
I reminded her of a very important mindset to operate from:
"I'm on my path. This is my journey."
Honor the journey others are on, and honor yourself on your own path.
I told her she needs a day for herself to show her kids what it means to have her as their mother…
…even if that means making less money.
We all need to recognize that our situations are unique to each of us and those situations often play a big part in where our own personal journey takes us. Make the most of your path and don't bother with comparing yourself to others.
Put Your Blinders On
If you find yourself feeling stretched too thin, the third tip I'd share is to put your blinders on…
Yes, just like a race horse who wears blinders to focus directly on the track in front of it.
It's important to eat right, sleep well, get enough rest and nurture those around us.
And then when it's time to run, sprint like crazy with your blinders on…
…toward your target – and not pulled in a million different directions.
For drivers like this dynamic woman at Summit, that sometimes means taking on fewer responsibilities to increase focus.
Commit to doing less and do those things with everything you've got.
3 Takeaways to Keep in Mind
So to recap, if you're feeling overwhelmed, burned out, stretched too thin…
Learn to say no
Honor your path and don't worry about others
Put your blinders on
This conversation was probably about eight minutes out of more than 17 hours of value-packed new content we recently added to LiveCast. So if you're a LiveCast subscriber, all 25 breakout sessions are now available for viewing! If you don't have LiveCast, it's not too late to gain access to all three days of Summit plus all 25 breakouts. Check it out!
I'd love to know your thoughts on this important topic. How do you avoid getting overwhelmed? Are you on your own path or trying to emulate someone else's? Let me know in the comments below.