$33K to $150K in One Year: How Ella Jones Got Un-Stuck and Started Thriving!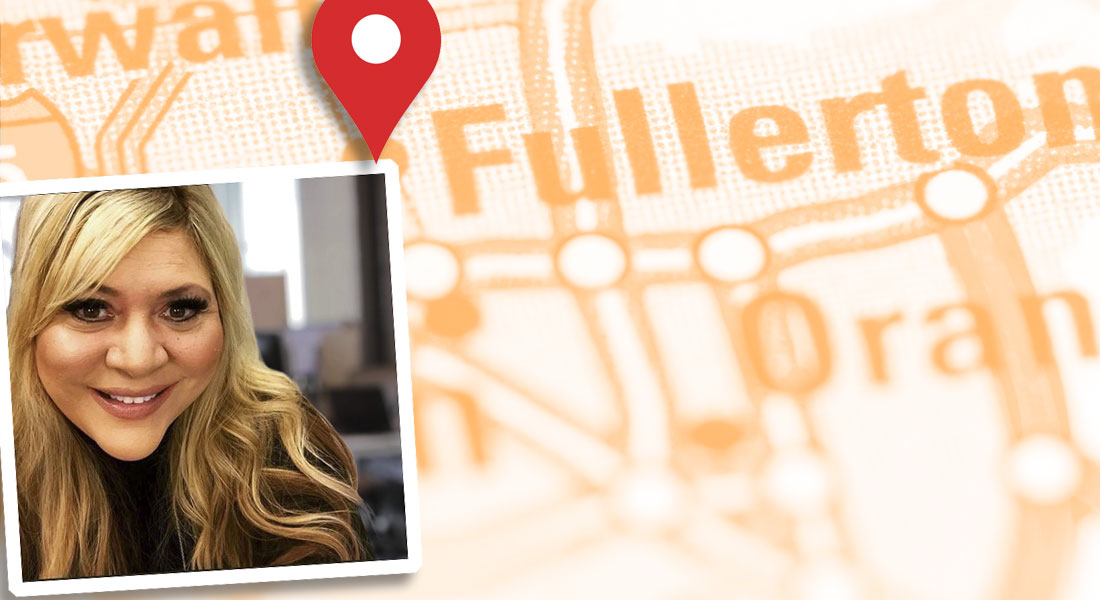 Reading Time: 6 mins, 59 secs
Sometimes it's easy to feel stuck where you are in life.
Ella Jones can relate.
Rewind a little over a decade, and she was a single mom of two growing kids. She had a government job that provided a steady income but no path to financial freedom. If there was any light at the end of that tunnel, it certainly wasn't the brightly shining future she envisioned for herself and her family.
She felt down, especially so when her kids left for the weekend to visit their dad.
So one day, she ventured out in her Orange County, CA neighborhood and started visiting Open Houses simply for something to do.
"It was free and I loved looking at houses," she recalls.
Perhaps fatefully, later that evening she happened to catch an episode of The Real Housewives of Orange County, where one of the featured "housewives" worked in real estate.
It sparked an idea in Ella… and the beginning of an inspiring journey that, while very much still a work in progress, has arrived on the cusp of greatness over the last 13 months.
Come with us to discover her story.
Becoming a Secret Agent
Without telling anyone, Ella enrolled in real estate classes and earned her license. She found a supportive local broker who was willing to work around her full-time government job, and she started devoting any free time to real estate.
She quickly fell in love with it, sold a few homes and was content to maintain this "secret side job" as just that – a side project for some extra income. Which she did for many years, plugging along selling anywhere from four to 10 homes a year.
Then, over the course of three days in early 2018, everything changed.
Discovering Her New Path Forward
It was January 2018 when Ella attended Tom Ferry's Sales Edge event in Los Angeles.
Inspired by what she learned, the people she met and success she saw possible, Ella became determined to transition out of her full-time job and become a full-time REALTOR®.
But she knew she'd be more effective with someone in her corner.
So shortly thereafter, on Valentine's Day in fact… she signed up for Core+ coaching with Tom Ferry.
"I knew I had a short window of going from doing 7-10 deals to my goal of retiring and being financially set," Ella recalls. "It was like an epiphany went off… it was do or die."
Ella chose to go for it, and her bold decision was quickly rewarded.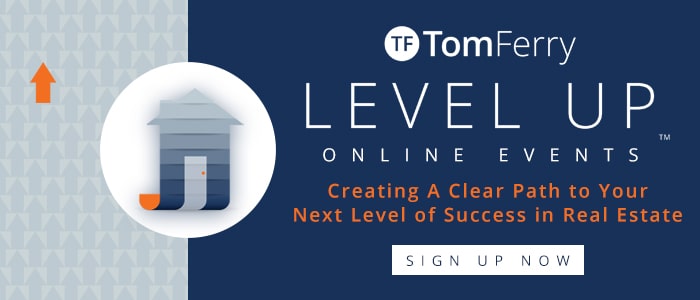 Eek… Time for Ella's First Coaching Session!
Ella nervously approached her first coaching session with her coach, Paul. However, she had a powerful proposal for him: She promised to do whatever he advised as long as he committed to helping her reach a place in her real estate business where she felt comfortable retiring from her job with the city on January 10, 2020. (That's when her pension and benefits kick in from her current employer.)
Paul's guidance helped Ella set goals, build her self-confidence and identify action items to help her reach the next level. To her credit, Ella was very coachable and open to Paul's suggestions.
"I was so thankful for every single nugget of advice," she says. "He guided me on how to do things that were life changing. I went from $33K to $150K while still working full time!"
Together, they worked on everything from affirmations and gratitudes to time management and number tracking. Ella admits she "never did any of that stuff" previously. The end result was extremely impactful:
"He got me thinking more as a business, not just a hobby," Ella says.
After 10 Years, an Overnight Success
One of the first tasks Paul assigned to Ella was to start calling her database.
After their first coaching session, Ella picked up the phone and did just that. But she didn't stop there. She actually got a listing right away and sold it within a week of putting it on the market!
She says what helped her get over the fear of prospecting was a simple mindset shift that made making her phone calls so much easier. "There are people out there getting horrible advice. They need me," she says.
Does your outlook align with Ella's? When you come from a place of genuinely wanting to help people on the other end of the phone, you win.
These days, Ella typically does three 30-minute phone prospecting sessions every week. She says the majority of her business comes from referrals, followed by social media, door knocking and geographic farming. (Mailing postcards was a suggestion from Paul that Ella initially questioned its effectiveness, but has proven successful.)
Another interesting strategy she uses is delivering handwritten notes to households in her farm. Ella says these especially resonate with the older crowd, who have told her, "You stood out because of your note."
Huge Leaps in Year One. Looking Even Bigger for Year Two.
Having significantly transformed her business and income in one year of Core+ coaching (24 coaching sessions annually), Ella upgraded to Elite+ coaching for the increased accountability of 48 annual sessions plus access to exclusive events such as Elite+ Retreat. She says the quicker turnaround time makes her even more diligent to create her desired results.
"That week comes fast! It's like, 'It's Wednesday, I better have a win!" she says.
In addition to advice she receives from her coach, Ella is active in the private Facebook mastermind groups exclusively for coaching members. When she's not sharing marketing hacks and tips she's discovered, she's learning from top producers and reveling in the endless resource that is the coaching ecosystem.
"If something I contribute can help another single mom get out of debt, I'm gonna do it," Ella says.
How She Makes It All Work
Ella deserves huge credit for making her difficult schedule work for her real estate business. She gets up at 4:30 every day. By 7:30, she's done more than most do all day.
She often makes real estate calls on her lunch hour and once held a listing presentation at 6:00 a.m.!
Her 9/80 work schedule allows her every other Friday to spend time prospecting and door knocking.
While her co-workers at the city are often listening to music in their headphones, Ella listens to episodes of the #TomFerryShow or the podcast.
As you can see, her complete and total focus is on doing everything possible to set herself up for even greater success when she can retire from her city job and focus full time on real estate.
Along her journey, Ella remarried and her husband, Darren, has been another constant source of support in her life. He helps her with Open Houses and lock boxes and has been one of the biggest proponents for her eventual move to full-time real estate. (Darren even mailed Paul a Christmas gift last year to show his appreciation for everything Paul has done to impact Ella's life.)
Looking further down the road, Ella wants to build a small team and keep growing her business. Her success has already helped her set herself up financially, with all of her debts eliminated and her kids' college tuition paid for.
"When you don't have to worry about it, you can just do what you love and everything else will fall into place," she says.
Ella's Best Advice for Other Agents
For anyone in a similar situation trying to replicate Ella's success of working a full-time job and doing real estate as well, she has some sage advice: "If you're going to be part-time, you must have the right broker." She says she feels very fortunate to work in such a supportive environment, and she's repaying her broker's loyalty with her production. Out of her company's 300 agents, Ella ranked No. 8 in units sold for March 2019. Congratulations Ella!
Looking back on her real estate career since 2008 and especially her coaching journey over the last 13 months, Ella has just one thing to say:
"I wish I would have done it sooner. I wish I had known about coaching earlier," she says. "It's so fun to set a goal and think, 'Okay, yeah.' And then you get there and you have to raise those goals!"