A Glimpse Inside This Week's Elite+ Retreat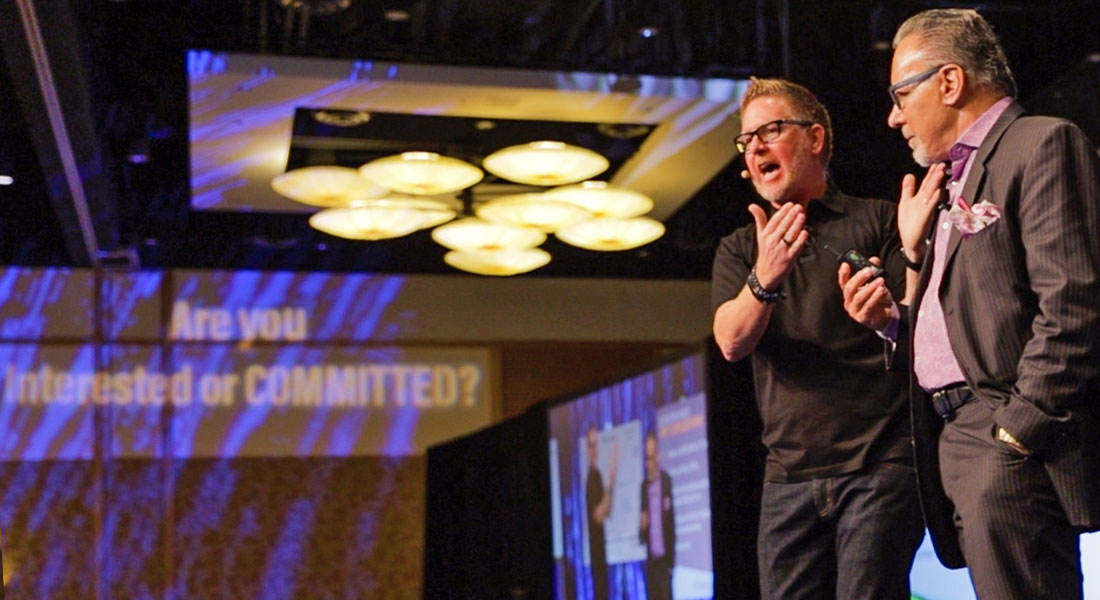 Reading Time: 3 mins, 8 secs
Fourteen hundred of the world's best agents converged on San Diego earlier this week for our event.
But in reality, Elite+ Retreat is their event.
I'm basically the facilitator… the event planner.
Sure, I hosted a few sessions. But the real stars of this event are the guest speakers and the phenomenal Rockstar attendees who show up not just to learn, but also to educate…
Carolyn Young teaching others how she dominates with Expireds
Mark Pattison revealing everything you ever wanted to know about team building
Jill Biggs sharing exactly how she converts IDX leads
Chris Kwon walking people through YouTube best practices
The list went on and on. That's just a tiny sampling of what went down.
In total there were more than 50 mastermind sessions… BY agents FOR agents.
I Asked 3 Good Friends to Attend, Too
Throughout the two information-packed days, we mixed in three amazing keynote speeches.
First up was marketer extraordinaire and my personal coach, Jay Abraham. He enlightened the crowd with the difference between entrepreneurs and proprietors, two-dimensional thinkers and three-dimensional thinkers, the importance of relational capital and much more!
Next was Stefan Swanepoel, Chairman & CEO of T360 with a riveting examination of current real estate trends. We must "accept change and embrace it" was surely a popular takeaway from his speech.
Finally, Keeping Current Matters Founder Steve Harney did an exceptional job explaining the realities of today's "new normal" market and what it means to you. In essence: "We have to go back to work now. We need to work hard!"
It's So Fun to Get Together Like This
We started the whole event with a member-exclusive Super Bowl party on Sunday.
There were many after-hours get togethers, dinners and brainstorming sessions as well.
Elite+ Retreat is always a great time for me to make some special announcements, many of which will be revealed publicly in the coming months. Let's just say I'm excited and so were lots of people in attendance.
All in all, it's extremely gratifying to be able to see everyone having a good time and hearing such positive feedback about this very special client-only experience we've created.
Elite+ coaching member Ben Sage from Woodstock, Ontario said, "WHAT A GREAT EVENT! Inspiring, overwhelming, amazing couple of days of networking, self-evaluation, and masterminding. Thank you again to everyone I met, old friends and new, for a memorable event."
Fellow Elite+ member and Temecula, California agent Kim Meeker agreed. "I feel blessed to be a part of this amazing ecosystem. I have been to four Elite+ Retreats now and this one is by far the best one. I feel energized and ready to take my business to a whole different level."
Another Elite+ member, Emirza Gradiz of San Antonio, also left the event feeling empowered. "The possibilities are endless when you have so much material to work with," she said. "Thanks to TF Team for amazing speakers, great masterminds, and an overall rich Retreat."
I Must Thank Some People for Their Generosity
An event like this can't happen without some generous-spirited people.
I've said it before and I'll say it again… I'm so proud of the community we've built amongst our coaching members.
They are some of the absolute best agents in the world…
Who genuinely care about the future of our industry…
…and are willing to share their secrets in order to help everyone provide a better real estate experience for all.
Thank you for attending and thank you so much for your amazing generosity. You Rock!
Admission to Elite+ Retreat is included in all Elite+ coaching memberships. If you'd like to join us next year, start here.