How to Create Your Own Safety Guidelines – and a Powerful Marketing Opportunity!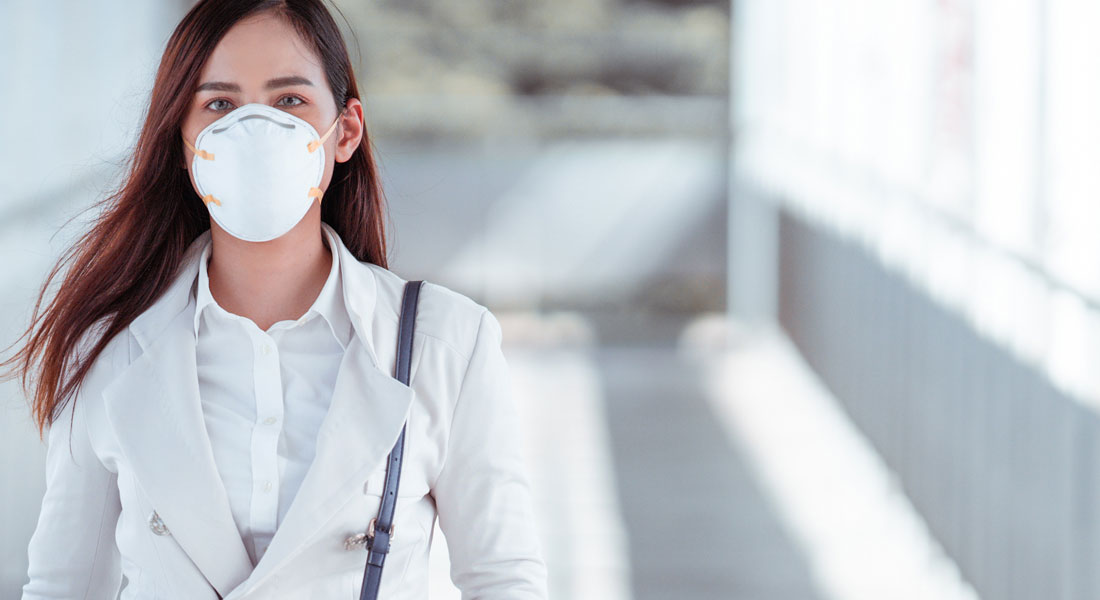 Reading Time: 4 mins, 7 secs
We're dealing with a double crisis right now… not only the ongoing health crisis, but a serious inventory crisis in many markets.
So what if I told you there's one step you can take to help overcome both at once… all while setting yourself apart from the competition.
How?
By creating and aggressively distributing your own, branded safety guidelines that clearly demonstrate your ability to help people move forward with buying or selling real estate – in a safe environment – right now.
Not only will this help put prospective clients at ease, but it's an opportunity to showcase your technology and tactics that prove you're a true innovator in the market.
Let's dig in…
What to Include in Your Safety Guidelines
Long story short, your safety guidelines marketing piece is really about getting the word out about how you've made accommodations to protect people's health throughout every step of a transaction.
Here are some examples of topics you will want to address:
Start with Basic COVID-19 Safety
Describe how you're remaining six feet apart from people at all times, how you're providing masks, gloves and hand sanitizer for anyone who wants them, etc. Many agents are committing to wiping down any surfaces that are touched while inside a property to ensure cleanliness for everyone involved.
Buyer & Seller Consultations
Show how you've adopted Zoom or other video conferencing tech to "go virtual" and provide a whole new option to get the process started.
Photography & Marketing
Describe what precautions your photographer (or virtual tour vendors, contractors, etc.) is taking, such as only entering when the house is empty and wearing personal protective equipment and not touching anything.
Virtual Open Houses
Show how you've transitioned to Virtual Open Houses and haven't lost a step in the process.
Virtual Buyer Showings
If applicable, demonstrate how you're able to "virtually" walk people through homes either through video, virtual tours or other tech solutions such as Matterport.
In-Person Showings
Both sellers and buyers will be interested to know how to proceed with in-person showings. Establish your guidelines for strict pre-qualification to ensure anyone allowed inside a property is a serious buyer. Also outline all of your precautions you'll take during the showing. You may want to create different parameters depending on if the house is occupied or vacant.
Offers & Closing Day
Show how electronic documents simplify the process and provide a "no-touch" experience.
Walkthroughs / Inspection / Appraisal
Similar to the photography section above, show the consumer how this process has evolved in the COVID-19 era.
Don't stop there! If you have more ideas on how to set yourself apart from the competition, include them!
An Outstanding Example to Rip-Off & Duplicate
One of my personal coaching clients, Justin Baker, is an innovative agent and Managing Partner of the Laughton Team serving the Greater Phoenix, AZ market.
When I discussed this idea with him a few weeks ago, he ran with it and really did it right.
He agreed to share the impressive, four-page PDF his design team put together so you can see a real-world example of what I'm referring to.
In addition to the PDF, his team created different versions sized for social media so they can share on their social feeds. He said they also printed a few copies for clients who are willing to meet in-person.
Which brings us to the next step in the process… getting the word out!
This May Have a Short Shelf Life, So Use It!
We all hope things return to "normal" sometime in the near future, which means NOW is the time to strike with this idea.
Once you complete your own version, it's time to get it out to everyone you know. Don't wait for people to ask for it. Be proactive and spread the word far and wide.
Which means:
Email it to your database
Send it via direct mail to your geographic farm (maybe all on one oversized postcard)
Post across ALL of your social media – On certain fast-moving platforms like Twitter, do this repeatedly!
Promote it on other marketing you do: "Ask me about my Safety-First Listing Launch and Home Sale Strategy."
I'd also recommend you encourage people to call you with any questions or to discuss further.
Now It's Up to You
I gave you the topics, the instructions, a killer example… So what are you gonna do? Let me know what you commit to creating – and when will it be finished? – in the comments below! Get to work!
P.S. This resource page from the National Association of REALTORS® might also help your creation.
P.P.S. If you like the content of this blog and want more relevant training like this, I strongly recommend you consider joining Pivot and attending our first-ever Virtual Edge, coming June 3-4!