Bridging the Gap with Your Leaders to Maximize Productivity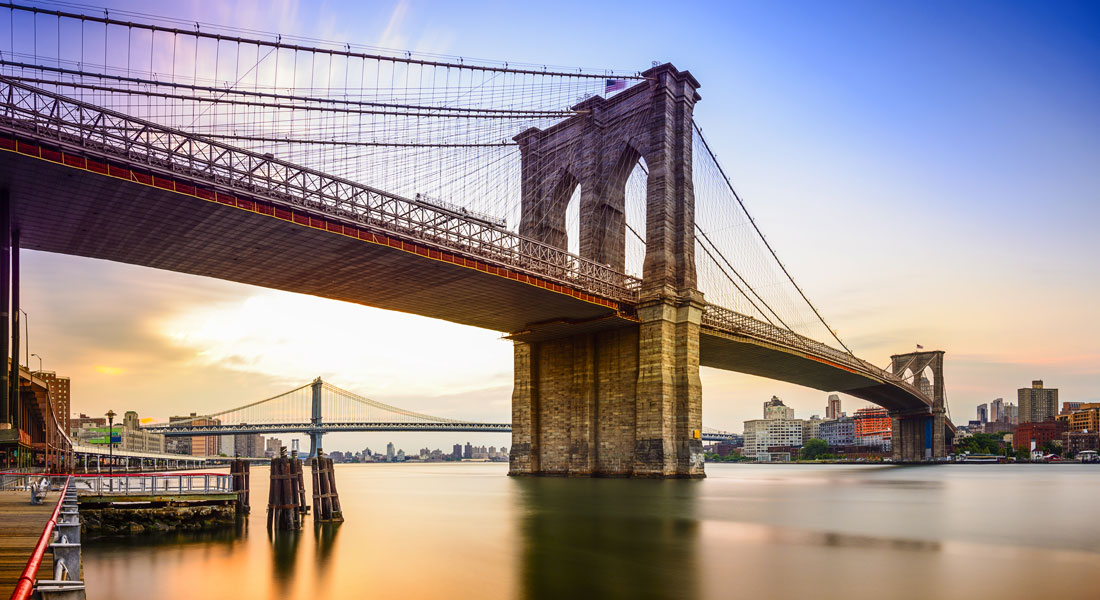 Reading Time: 4 mins, 43 secs
You know I'm big on the power of gratitude.
So, consider this… Do you ever take time to think about everything your owner, broker, and/or manager does for you?
There a lot of amazing people in these leadership roles who deserve credit for the support they provide, the guidance, the accountability, the training and education, etc. – all while resolving challenges, dealing with competitors, fending off disruptors and steering the ship that is your brokerage.
And they're too often taken for granted.
Which begs the question…
Are you doing your part to build a fruitful working relationship with these people?
Imagine the possibilities if you and your broker were in perfect harmony… ideologically, philosophically, strategically, tactically, and at the end of the day… personally.
I know it's possible. Do you?
Let's jump into three ways you can forge stronger relationships with the leaders in your brokerage…
Take Responsibility for Yourself
Recognize that your owner, broker and managers all have their own roles and responsibilities, and they can't hold your hand through every transaction. The more independently you can operate, the more weight you're taking off their shoulders.
Take initiative for learning and growing what you have to offer. Don't be afraid to share what you've learned to demonstrate to leadership that you're all-in and supportive of their initiatives.
One final point on this topic: When challenges arise, always communicate with your broker as soon as possible. Nothing reflects worse on management than being "in the dark" when a deal goes sideways. Deal with it immediately.
Involve Your Broker As Much As Possible
This might sound odd coming right after the previous point. But I don't mean you should avoid talking to your broker in fear that you're bothering him or her.
In fact, I strongly encourage you to schedule time to share as much as possible with the leadership of your brokerage.
Open up and include them in your goals and aspirations, the strategies and tactics you'll use to achieve them, and more.
The more you can include your broker in your business, the more they'll be able to push you forward, drive you and hold you accountable.
Always Be Adaptable
In any business, people who are averse to change cause headaches for management. You need to realize that real estate is an ever-evolving industry that requires compromise from all parties to create positive outcomes.
Bottom line… Rigidity is not your friend when it comes to building a strong relationship with your broker.
Bonus Tip: Get Them on the Same Page
If you read this blog or watch the #TomFerryShow regularly, hopefully that means you're getting value from it consistently.
My vision is that it helps shape how you run your business.
And if that's the case, I'm extremely grateful.
I have another vision, too…
It's for you to be better connected and always on the same page with your owner, broker and manager… Because I KNOW you'll both be better for it!
And one way to accomplish that vision is to include them more in our ever-expanding ecosystem.
More specifically, you can alert them about our Leaders Edge event, which is coming to Brooklyn, NY March 26-27.
The last time we did this event, the response was overwhelmingly positive.
"Everything I was expecting and then some!"
"The event was FABULOUS!"
"It was well planned, and the topics and speakers were amazing. I look forward to the next event."
How to Take the First Step
So I know this is a little out of the ordinary.
But if you consider yourself a "Tom Ferry fan" and you like the idea of forging a stronger relationship with the people running your brokerage, do me a favor…
Tell them so! And help get them to Leaders Edge! We only do this event once a year, so that's why I'm putting so much urgency on it. I see it as a perfect opportunity to help you and your broker get on the same page.
Some of the most productive periods of my life were the result of having partners and mentors by my side – both literally and figuratively. When you have that, you'll achieve an extra level of motivation every single day and get more out of your efforts.
That's what I want for you and your broker.
And it starts at Leaders Edge.
Which, by the way, will feature some pretty amazing industry heavyweights…
Ivy Zelman (Founder of Zelman & Associates and creator of The Z Report)
Gino Blefari (CEO of Berkshire Hathaway HomeServices of America)
Stefan Swanepoel (Founder of T3 Sixty and noted visionary regarding real estate trends)
Not to mention Mark Roberge, former HubSpot CRO and author of "The Sales Acceleration Formula."
Let's Make This Easy
To make it simple to take the first step, we already wrote a quick email you can send to your owner, broker or manager. All you need to do is copy, paste and personalize it at the top and bottom.
Hi [LEADER NAME HERE],
This event looks amazing. And it's specifically for real estate leaders like you!
https://www.tomferry.com/leadersedge
Check it out and let me know what you think,
[YOUR NAME]
Don't Take Your Relationship for Granted
If what I wrote up above made you realize that maybe you haven't appreciated your company leadership quite enough, I encourage you to send some gratitude their way.
Stop and think about all the things they do on your behalf and how they make your business better. And then thank them!