How Becky King Turned Herself Into a Living, Breathing Checklist for Real Estate Success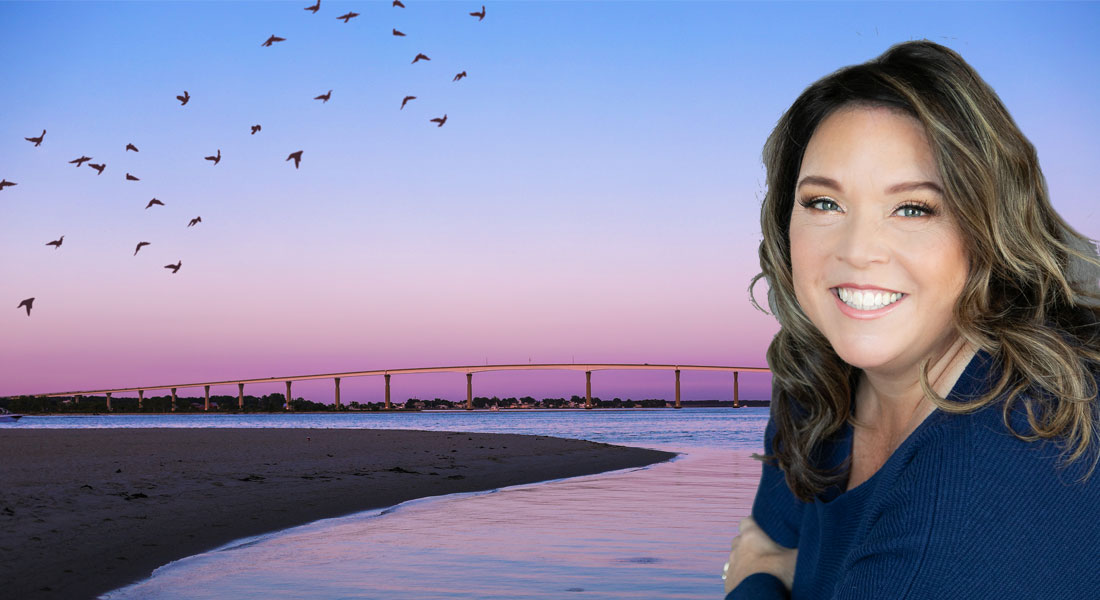 Reading Time: 7 mins, 53 secs
When you talk to Maryland real estate veteran Becky King about the truly transformational year she's experiencing in 2019, it's difficult to determine which of her amazing accomplishments is most impressive.
This year, she has:
Stopped paying for online leads entirely
More than doubled her already-impressive GCI from 2018
Lost 70 pounds!
And eliminated more than $100,000 in credit card debt
Let's call it a four-way tie for first… Agreed?
To find out how she got here, you've gotta flash back a few years.

The Journey to Wellness Begins
Becky started selling real estate in 2004.
By 2017, she was earning around $100,000 GCI annually, but…
"I felt like I was killing myself doing it," she says. Becky was maxed out on effort and at the end of her rope. And with five growing kids, her income still wasn't where she needed it to be.
Compounding the challenge, she's never had a desire to build a team.
She needed a solution, so she made the decision to join Tom Ferry's Core+ coaching program. She saw progress but knew she was capable of even more.
You see, Becky admits she's an "all or nothing" type personality, so ultimately, she decided to up her commitment and upgraded to Tom Ferry Elite+ coaching, where she'd meet with her new coach 48 times annually.
And suddenly, everything clicked.
"When I learned about Betty as my new coach, I realized she's my dream real estate person," Becky says. "She's been in the business forever, she's amazing and she tells me what to do and breaks it down into baby steps."

Setting Goals Outside Her Comfort Zone
When these two dynamic professionals first connected, Betty asked Becky to come up with three big goals she wanted to accomplish.
One was to eliminate all the credit card debt she'd racked up paying for online leads.
Another was to increase her GCI from around $200,000 in 2018 to $500,000 in 2019.
Finally, she mentioned she wanted to lose weight and improve her health.
In hindsight, Becky realizes she set "really, really lofty goals" and admits that she didn't think she'd get anywhere near achieving them.
And truth be told, she didn't quite get there.
But she came extremely close.
Because when you set your goals insanely high, sometimes it's okay to fall just short.

A Personal Breakthrough
When Becky mentioned her weight loss as one of her goals, she really didn't expect her business coach to give it much attention. But oh was she mistaken.
Betty recognized that Becky's weight loss was an important step in building her confidence, so she pushed her on it.
"Betty would tell me, 'We gotta find a plan for you. When you do this, you're going to have the energy you need to do things you're not currently doing," Becky recalls.
After tons of research, Betty and Becky selected a highly regimented diet program, and Becky's weekly video coaching sessions provided all the accountability she needed to stick to the plan. "Being on video makes all the difference in the world," Becky says. "She could see I was sticking to it every time I came up on that screen each week."
Becky came to realize her weight was preventing her from doing things like connecting with old high school friends and stepping out as a prominent face of the real estate community. She'd rather stay hidden.
But with Betty in her corner, Becky stuck to her diet and lost an amazing 70 pounds in 2019. Check out these before and after pics from December 2018 to December 2019: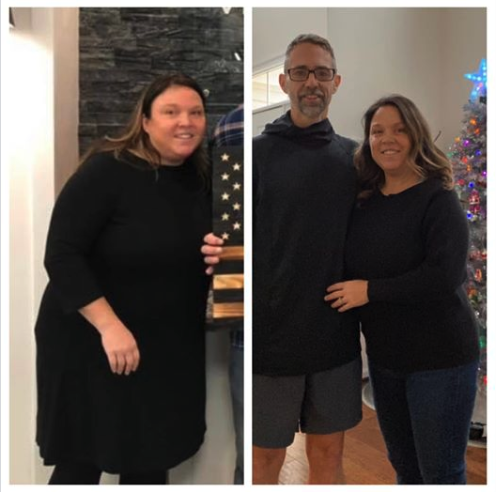 There Is No Secret
As much as Becky has changed in 2019, you might think there was a profound realization or reveal of some secret magic formula.
Becky says no such thing happened. In fact, Betty taught her the exact opposite.
"Betty always says, 'The secret is there is no secret.' You just need to do all the things you don't want to do to get where you want to be."
For Becky, her biggest stumbling block was following up with people in her database. She always felt that she'd come across "pushy" or "salesy," but Betty convinced Becky to change her mindset and give it a try.

"People Were Happy to Hear from Me"
Betty got Becky set up with a schedule for making her calls regularly and also encouraged her to try something she'd never done in her real estate career – pursuing Expireds!
"I had to call a certain number of people by my next coaching session, so I'd put up a big sticky note with my goal number," Becky says.
She admits she used to sit around waiting for her phone to ring. Now it's all different.
"I had more conversations in the last year than I have in my whole real estate career," Becky says.
One of the keys to successfully adopting this new mindset was changing her approach and how she viewed her role in the process…
"You have to have a reason to call the person," she says. "Even if you're just checking in, you need to be interested in what's going on with them."
If need be, Becky says she'd do some research on social media before calling people she knows.
"I started making the calls and people were happy to hear from me," she says. "All these people weren't faking it. I realized people like to know someone's thinking about them."

More Than Doubled Her Income in 2019
All those conversations paid off BIG TIME for Becky.
With five closings still scheduled for the rest of December, she'll finish 2019 just short of $500,000 in GCI compared to slightly over $200,000 in 2018.
But there's more to it than that…
In the past, she relied heavily on paying for online leads to generate business.
With Betty in her corner, she decided to stop paying for online leads and get out from under the massive credit card debt those business expenses had incurred.
"I had maxed out all my cards and at one point, I thought I was going to have to file bankruptcy to pay off those debts," Becky says. "This year I was able to pay that all off. What a weight off my shoulders."

Diversifying Her Lead Generation Pillars
As you can see, taking a proactive approach helped Becky eliminate paid online leads from her lead-gen strategy. She says now her primary focus is calling Expireds and past clients. She also draws on her supply of listings to hold Open Houses regularly.
She has a direct mail farm of 250 homes that receive at least one marketing piece from her monthly.
And finally, she conducts client appreciation events where she hires a professional photographer and invites people to come to a local park every October. She pays for the photographer to take their photos, which they can then use in their Christmas cards or however they please.
Notice the big difference compared to spending tens of thousands of dollars on online leads – most of what Becky does now is free or relatively low cost, allowing her to keep more of her hard-earned money at the end of the day.
She says many of her strategies were learned at a 2018 Tom Ferry BluePrint event she attended in Las Vegas. "I built my business plan and Jason Pantana showed us what to do, and all of it was free stuff."

A Better Life for Her Family
Having paid off her credit card debt and ramped up her income, Becky has been able to make several important strides for her family.
She recently treated a party of 10 including her husband, five kids and several others to a weeklong trip to Disneyworld!
With three of her kids already in college, Becky has a goal of getting all five through to graduation with no student loan debt.
Perhaps most excitingly, Becky recently closed on a new family home that they'll move into in January.
On her personal weight loss journey, Becky still says she has 35 pounds to go. But this year, she ran her first 5K without stopping and has her sights on running a 10K in 2020.
Long term, Becky still doesn't want to build a big team, but she does plan on hiring a buyer's agent in 2020 and has upped her GCI goal to $650,000.

Can't Say it Better Than This
Becky recently shared her journey in one of our private Facebook mastermind groups for Elite+ coaching members. It's difficult to sum up her extraordinary transformation better than her own words:
"Betty helped me get my life back, helped me get organized, helped me find a diet program that worked for me, helped me to double an already great income giving me a jaw dropping best year to date in real estate – all while losing 70 pounds, having more time off, paying off thousands and thousands in ugly debt, saving money and not freaking out about it along the way.
"It's been all this and so much more than I ever thought possible. Thank you to Betty and Tom Ferry for giving me the strength and tools to have the best year of my life!"

Are you ready to follow in Becky's footsteps and make 2020 your #BestYearEver? Click the link below to request a Free Coaching Consultation now!