90 Minutes A Week to More Effective Marketing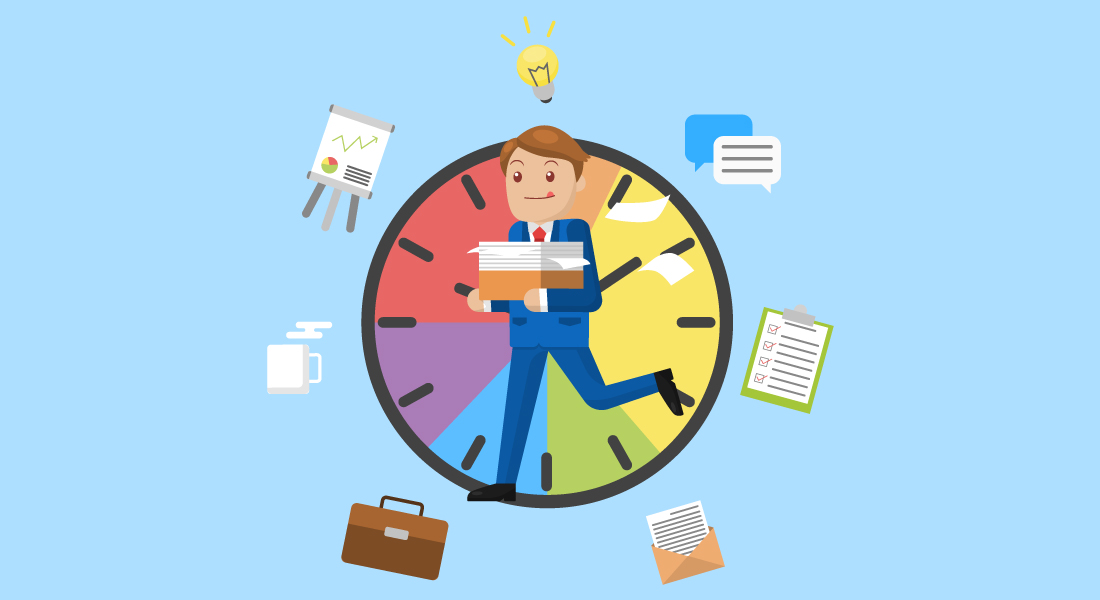 Reading Time: 3 mins, 42 secs
There are 13 items on the Weekly Million Dollar Checklist I shared at last year's Success Summit. (You can download it here.)
In this blog, I want to focus on just one of those 13 tasks. This one…

If you want to create truly effective marketing, you can't just "wing it."
You need to devote time to honing your message, reviewing your strategy and gauging your results.
In just 90 minutes a week, you can complete these tasks… and supercharge your marketing efforts in the process! Let me show you how…
Honing Your Message
Does this scenario sound familiar?…
You have a piece of marketing scheduled — an ad in a publication, a direct mail piece, a social media post — and the deadline is fast approaching…
…BUT YOU HAVE NO IDEA WHAT TO SAY!
So then what happens?
You end up running a generic "real estate" message that fails to differentiate you in any way.
Or you create something out of left field, just hoping it will resonate.
Or, worst of all, you bail out and don't do anything at all!
In any case, it's a wasted opportunity.
However, when you build in time every week to work on your marketing, you allow yourself the ability to craft messages that tap into the mindset of buyers and sellers in your marketplace.
The key is to spend that time thinking about typical client "pain points" and then demonstrate the solutions you offer to help people avoid that pain.
The more you work on your messaging, the more clearly you can differentiate yourself in your market.
Track & Measure Everything
I've probably said it 1,000 times on this blog, and I'll probably say it 5,000 more…
You've got to track and measure everything!
When it comes to marketing, it's extremely helpful to know what you've done, what worked and what didn't.
Without tracking and measuring, you're simply guessing what might be effective.
Review your statistics every week to look for any trends, spikes and/or decreases in your marketing's effectiveness.
Analyze those results and then use the information to your advantage.
When something works, double down on it! Push it! Continue testing it!
When something fails, eliminate it!
This might seem obvious, but if you don't schedule those 90 minutes every week to work on your marketing, these "obvious" action steps will never come to light. And as a result, your marketing will never improve.
Get those 90 minutes on your calendar! (Remember: If it's not on your schedule, it doesn't exist!)
Good Marketing vs. Bad Marketing
There's an old mantra I learned many years ago about advertising:
"Advertising is expensive. Therefore, it is risky."
Placing an ineffective ad in a publication costs the exact same as running an effective ad.
To an extent, the same holds true for marketing in general. Not every marketing effort is expensive from a "dollars and cents" perspective, but it is in terms of requiring your time, thought, effort and execution.
As long as you're going through those motions, you may as well maximize your marketing.
That's why I'm so excited about our brand-new event, Marketing Edge.
Two days spent at Marketing Edge will provide you with a complete marketing plan tailored to your specific goals. It will also help you determine the best marketing mix for you and create powerful messaging that will attract more business your way.
The presenter for Marketing Edge is the phenomenal Jason Pantana. Together, Jason and I have created an outstanding addition to our events lineup… even if I do say so myself! ? I'm so excited for you to see it!
Marketing Edge will make its debut April 10-11, 2018 in Chicago!
Additional Marketing Edge events will follow in:
Charlotte, NC | November 12-13
To stop scrambling for content on deadline…
To stop "winging it"…
To stop chasing business…
To start attracting it…
To start operating from a proven marketing strategy…
To maximize social media and create inbound leads…
Get yourself to Marketing Edge, build in those 90 minutes a week, and start getting more from your marketing!
Choose which Marketing Edge you're going to attend in 2018 and act now to take advantage of introductory "Early Bird" pricing! (Only $97 if bought 30+ days prior to the event! And better yet, it's FREE for all coaching members!)