Why You (Too) Should Accept My 90-Day 'Hour of Power' Challenge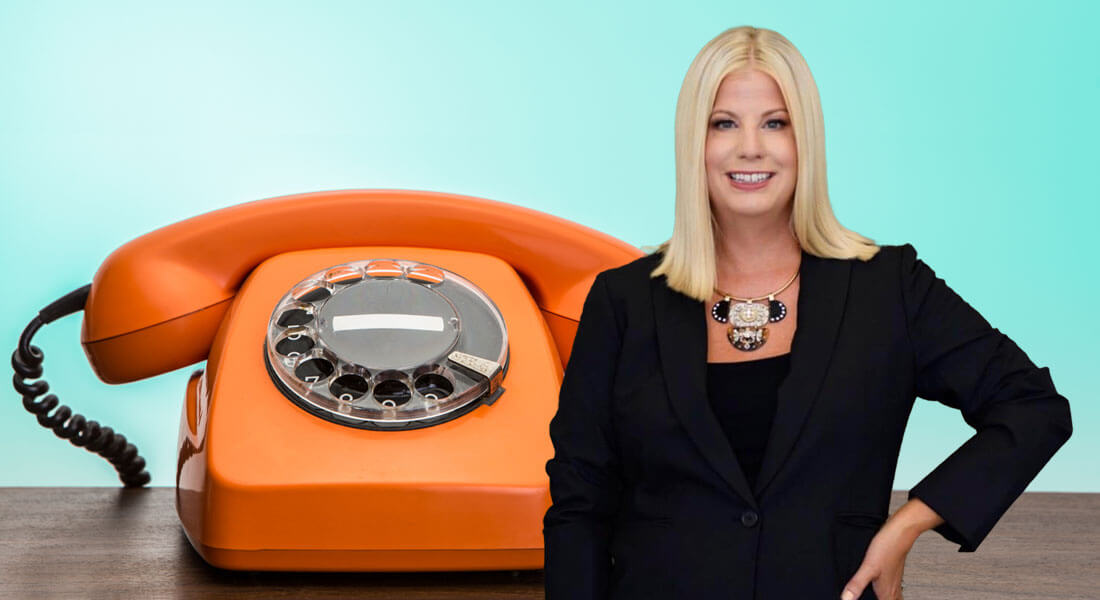 Reading Time: 4 mins, 20 secs
One thing about my role as a coach is I love to see improvement.
So if someone reveals a weakness to me, I'm not gonna just "let it go."
I'm going to confront them and challenge them to make things better.
Such was the case recently with one of the Rockstar team leaders in our Team+ coaching program.
When Wayne, NJ's Karen Peters admitted to me her team was struggling to make their calls, I asked if they were up for a challenge.
Karen now tells me those words struck a "panic" within her.
But to her credit, she took on that challenge and rallied her team to follow suit. She told her four buyer's agents and admin staff, "If we're going to do this, we have to be all in. We can't let Tom down."
And now just four weeks in, their results have Karen proposing they take the challenge even further!
Here's My Challenge
What I proposed to Karen is actually quite simple (not easy, but simple): 90 consecutive days – not counting weekends and holidays – of conducting their "Hour of Power" calls until each member had six conversations… with NO EXCUSES!
They started at the beginning of the year, and they're committed to doing this until April 16th.
What do you think… could you do it?
Here's some evidence why you might want to follow Karen's lead…
She and her team have already closed 11 transactions this month and they have 23 more under contract!
They set 28 new appointments by following up with old leads!
Where Karen was once fearful of this challenge, she now says, "It's actually been great!"
Zoom-ing Toward Their Best Year Ever
Karen and her team finished 2020 with a personal best of 135 transactions for a total of $1.52 million in GCI.
They set their goals even higher for 2021.
With the pandemic preventing them from all being in the office, they meet on Zoom for a quick "huddle" every day at 8:55 a.m. Then at 9:00, it's "game on" with each of them making their calls.
They remain on Zoom so they can watch each other, encourage each other, and exchange notes in the chat. Karen's admin staff even jumps in to cheer them on with handmade signs!
For the first 45 minutes, they focus on following up on buyer leads generated from Zillow.
Then for the next 15 minutes, they call their geo farm street by street seeking seller leads. (Since the beginning of this commitment, Karen has also already called ALL of her past clients from each of the last three years. Have you?)
The results of all this effort have been so encouraging, Karen has recently proposed that her team actually ADD additional time to their call sessions!
Imagine that: What seemed like a daunting task just four weeks ago is already something Karen is looking to push further!
Extra Benefits Beyond More Clients
In addition to the stellar numbers they've created in January, Karen says this experiment has brought her team closer together and fostered a better culture among them. She says it's been a great lesson in the power of accountability for them all.
She also says it's shown how easy it can be to conquer your fears. Prior to this exercise, Karen had never "cold called" her geographic farm before. She would call her sphere and past clients, but never to strangers.
"Follow up isn't hard. It's just commitment," Karen says. "Due to the changes of open houses and many buyers having agents, it has been a benefit to us all to book more showings. Showings lead to written offers and more accepted offers."
She says the process of conquering that fear has carried over into other parts of her life and business as well!
Now that's what I like to hear!
One painful but important lesson they've learned through this is the missed opportunities of some of their older leads who have already purchased homes with other agents. Karen says those conversations hammer home the importance of follow up.
But… What Do They Say?
Karen and her buyer's agents all follow the same scripts for each call.
They conducted a buyer seminar approximately six months ago and have scheduled another one in the near future, which gives them purpose to call potential buyers.
One of Karen's agents has 10 prospective buyers confirmed to attend the seminar.
Karen said she was just working on a new seller script they'll implement soon as well.
One Hour a Day to Create Greatness
So… considering her increased business, stronger connection with her team, conquering preconceived fears and the likelihood of additional referrals due to staying in touch…
Is it worth one hour a day to make your calls with discipline?
Karen would certainly say so.
"The best lessons have been understanding commitment, building confidence for the agents and working together as a team," she says. "It has proven to everyone that your commitment to the goal is more important than your fear. It is all of us working together every morning."
Let me know what you'll commit to in the comments below.