8 Great "New Agent" Tips for Starting a Career in Real Estate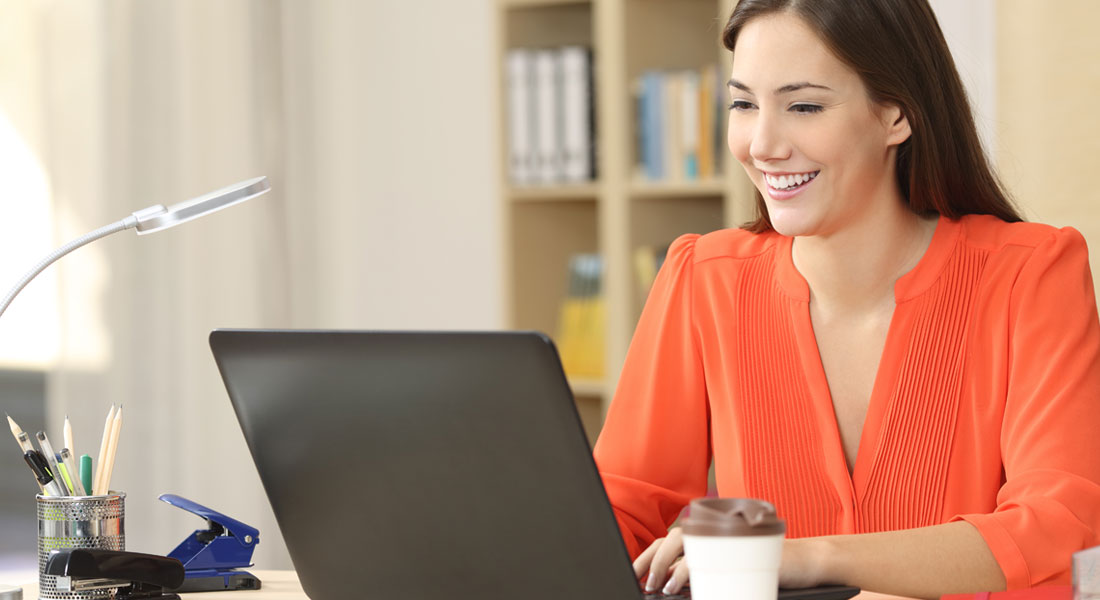 Reading Time: 5 mins, 4 secs
I get a lot of questions from people who want to get into the real estate industry or are just starting in real estate, so today's blog is all about sharing some advice for them.
But ya know, there just might be a few fundamentals in here some longtime veterans need to be reminded of.
I've broken it down into eight tips plus a few suggested videos. Let's get right to it!
New Agent Tip No. 1: Know What You Want
If you want to truly build a business in real estate instead of simply having a job, you have a lot of important decisions to make BEFORE you start. If you fail to invest the time to answer these questions, you'll be likely to end up following the herd and creating bad habits.
Here are three essential questions you should answer before you begin your journey:
What kind of business do you want?
How much income are you committed to create?
What is your outcome… what do you want from your work?
New Agent Tip No. 2: Commit to Becoming the Local Market Expert
One of the most powerful ways you can overcome your "newness" in real estate is to obviously know your stuff and establish yourself as a the "knowledge broker" for your market.
If you can speak with confidence about market conditions, people will automatically assume you've been in the business for a long time.
How do you do that? By studying the following:
Market segments – Low end, mid-market, high-end/luxury.
Daily hot sheets – You need to be inside your MLS tracking activity on a daily basis.
What's selling, what's not – Use your brainpower to analyze why certain market segments are selling while others are not. Being able to communicate that to prospective clients will be extremely impressive.
Expireds and FSBOs – Even if you don't have any luck converting these people to clients, you can learn A TON from talking with FSBOs and Expireds and asking them about their experience.
Contracts – Read, learn and understand contracts so you can speak intelligently about them when your client's life savings is on the line.
Your MLS – Get in there and learn the ins and outs to be sure you're maximizing this essential tool.
Communities in Your Market – Study to learn their differences: Amenities, school districts, pros and cons, etc.
New Agent Tip No. 3: Interview People in Your Sphere About Their Real Estate Experiences
The more you can inform yourself and truly understand how people feel about the real estate process and dealing with agents, the better you're going to be able to serve their needs with the empathy necessary to forge strong relationships.
So while you're new and you have time on your hands, interview everyone you know about their real estate experiences. Ask them what they've liked, what they dislike, what their expectations are… and what surprised them.
New Agent Tip No. 4: Choose Your Broker Carefully
I get tons of questions about choosing a company… Big company, small company, independent, franchise, etc. Which is best, Tom?
Here's the thing: All of those can be great.
In my view, what's more important is finding these three elements:
The right manager – This one depends on your personality. Only you know what motivates you best.
The right support – Training, marketing, transactional, technology.
The right environment – Find an office culture that fits your personal values.
New Agent Tip No. 5: Take Action & Make Mistakes
There's a simple truth you need to embrace: Experience only comes from making mistakes.
Confidence will be elusive until you have experience.
So take action. Make mistakes. And learn from your mistakes.
Here's my hot tip: Keep a journal of what works and what doesn't. Then use that journal to teach yourself, "When [X] happens, do [Y] instead of [Z]."
New Agent Tip No. 6: Use These 3 Sources to Follow Market Trends
Knowing the current state of your market and how to communicate it to prospective clients is a huge part of your early career learning curve. I'd suggest you pay close attention to these 3 things:
Your company, board, local or national associations all likely put out monthly "state of the market" updates. Read those!
I'm a huge fan of Keeping Current Matters' blog for excellent consumer language and infographics to inform and educate your prospective clients.
Like I mentioned in tip No. 2 above, be sure to get inside your MLS and track the action on a daily basis. The closer attention you pay to the hot sheets, the better informed you'll be.
New Agent Tip No. 7: Get on the Phone
You're entering a business where "Whoever talks to the most people, wins!"
So you've gotta pick up that phone and dial. Don't avoid it. Start now and get used to it. Because it's your future.
Don't know what to say?
Start with our Agent Script Book or get yourself to a Sales Edge event, pronto! The earlier in your career you establish strong habits, the better! Don't wait until you have to break the bad habits to develop good ones.
New Agent Tip No. 8: Go All In!
It'd be great if there was a way to dip your toe into real estate.
But the harsh reality is this: It's difficult to fulfill the 24/7 service expectations of today's buyers while working another job.
If you can't start real estate as a full-time agent, I'd recommend joining a team where your role and hours can be more flexible. Consider becoming an appointment setter to learn the ropes before going solo.
BONUS TIP: Watch All These Videos
Consume this content and much more! Watch every #TomFerryShow, read every blog, absorb everything on my YouTube Channel, find yourself an accountability partner and commit yourself to building the business of your dreams!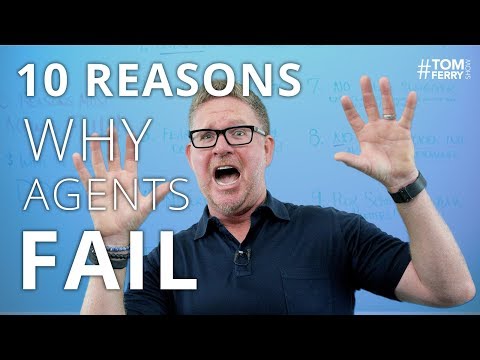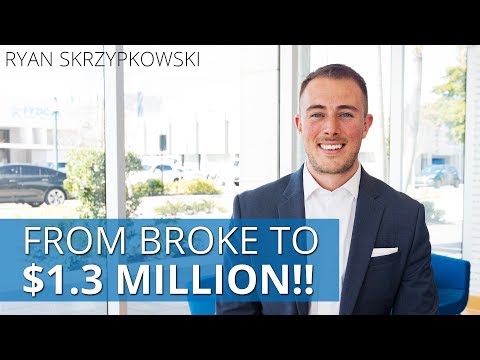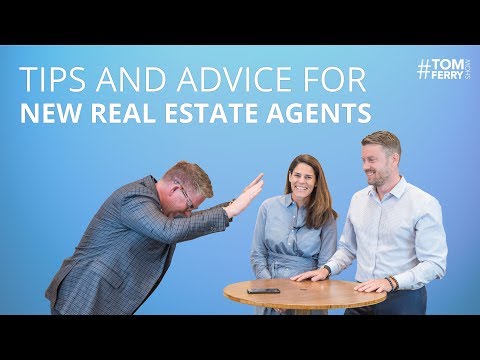 All of this is just scratching the surface. Let me know your biggest takeaway in the comments below! Thanks and good luck in your new business!