5 Essential Post-Summit Questions to Ask Yourself… And to Move Your Business Forward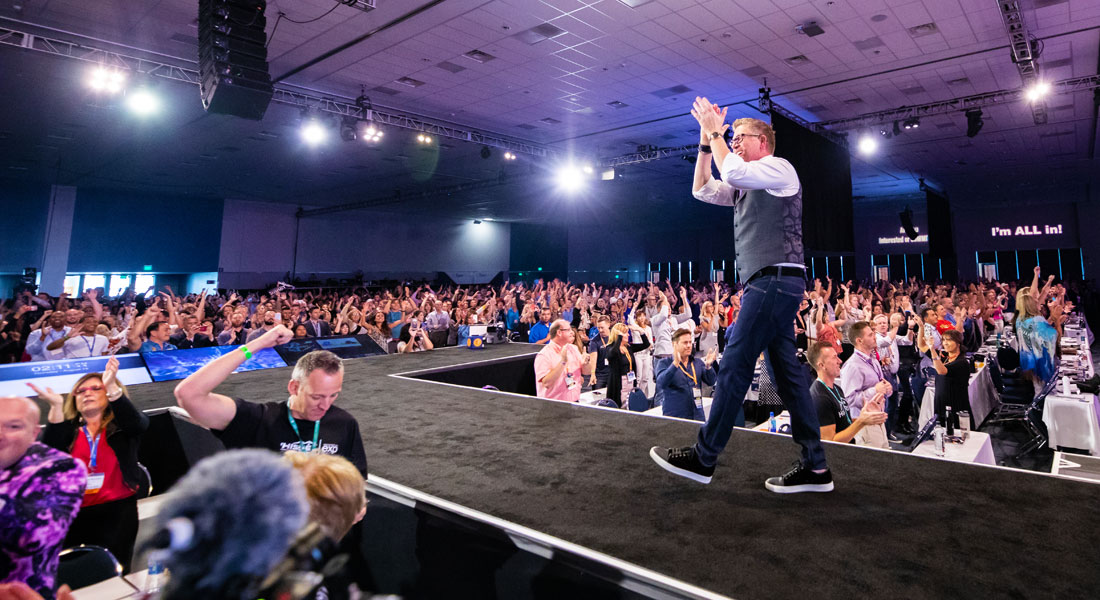 Reading Time: 5 mins, 46 secs
These last few weeks have been a whirlwind! And today, I want to arm you with five crucial questions you need to ask yourself NOW to move your business forward.
But first, let's catch up for a second…
Of course two weeks ago was our annual Success Summit, where if you couldn't join us in Anaheim or on LiveCast, I hope you caught my daily "Summit Insider" recaps (If you missed 'em, here's Day 1, Day 2, Day 3 and Day 4.)
Also on that "note," I wanted to share something super cool with you… The amazing, beautifully illustrated Summit notes from longtime coaching client Bri Martin of Casper, WY. Not only is she a Rockstar agent, but she's a phenomenal artist who is willing to share her notes from the event. We've uploaded them right here so you can download everything she created from this year's Success Summit. Huge thanks to Bri for not only creating these, but sharing them!
So… once Summit was complete, I got away for a few days to decompress but then I was super eager to get back at it. With 2020 just around the corner, there's tons of work to be done and the five questions I have for you today will definitely help you make the most of that time, while also setting yourself up for long-term success.
Let's get to 'em!
Question No. 1: "Profit" or "Project"?
One of the very first things I mentioned at this year's Success Summit was the need right now to essentially be running two different businesses simultaneously: One to stockpile cash NOW and another that's preparing for a potential downturn in the market in 2020, 2021 or 2022.
What that means is when you're looking over everything you learned at Summit (or any ideas you're considering), you need to ask yourself one crucially important question:
Is this for "profit" or is this a "project"? In other words, will this create an immediate impact on your bottom line, or is this a long-term play?
Deciding which initiatives to tackle all depends how profitable your business is today – whether or not you can handle anything more than immediately profitable objectives.
Ideally, you'll implement both short- and long-term objectives so you can rack up the profits now and set yourself up for massive growth whenever "winter" eventually arrives.
Question No. 2: Who Am I Doing This For?
I want to remind you that everything worthwhile requires time and sacrifice.
Which means one thing: It can get tough sometimes.
And in those times, you need to remind yourself exactly WHY you're doing those difficult tasks.
So with every objective you put in place in your business, I want you to also answer "Who am I doing this for?"
Your answer could be purely monetary based. It might be highly emotionally driven. It could be anywhere in between. The important part is that you have acknowledged that "Why?" that will motivate you and keep you moving even when it feels like the deck is stacked against you.
Question No. 3: What Are 2-3 New Disciplines to Put in Place That Will Generate the Biggest Results?
The people who attended Summit all had giant lists of ideas they want to implement in their businesses. But if you were there, you know we spent a few "working breaks" to help prioritize those ideas and eventually identify the two or three MOST IMPORTANT initiatives for their business.
Here's why: Biting off more than you can chew is a huge mistake. It's critical that you:
Don't overwhelm yourself
Prove to yourself that you can actually do this!
Let's talk about that second one just a bit more, because it's extremely important.
What happens to your internal narrative when you try to start something, but you quit? You start telling yourself bad thoughts – that you're a failure, a procrastinator, you suck at follow-through.
Don't let this happen!
Instead, start tracking the YES and build momentum for yourself. "I said I was going to start doing Mega Open Houses and I've fully operationalized them!"
When you track those wins, you begin to reshape your identity.
"I get shit done."
"I'm a doer."
"I can do this!"
Give yourself a chance to get those victories and then recognize and celebrate them daily!
Question No. 4: Where Will My New Initiatives Fit in Without Disrupting My Existing Flow?
Let me know if you have ever made this mistake…
You learned a new approach to something, embraced it, implemented it, and got so wrapped up in the process, that you totally forgot to keep doing the things that got you where you were?
Yeah, don't do that.
So if you need to continue doing all the things you've been doing while ADDING the new ideas you learned at Summit, how does that happen?
It won't be easy. But it is possible.
For instance, there are 18 weekends left between now and the end of the year. I'm willing to bet that 5:00 a.m. – 8:00 a.m. on Saturday mornings aren't currently being used as prime business hours. What if you made a commitment to get up and use those three hours every weekend for the rest of the year? That's 54 hours you can spend working "on" your business that will reap huge rewards in 2020.
Are you willing to get up a little early for four months to radically transform your business? (I hope so.)
Question No. 5: How Can I Build Accountability into My New Initiatives?
Introducing new processes can be difficult. It requires repeated effort to create a habit and actually make them part of your routine.
Which means… You'll be better off with someone in your corner holding you accountable.
Agreed?
Obviously, I'd love if you joined coaching and considered us your strategic accountability partner.
But there are other ways of building in accountability as well…
Find a buddy you met at Summit who's implementing some of the same things and hold each other accountable on a daily or weekly basis. A quick phone call or text first thing in the morning can do wonders.
Share your goals with your family, friends and loved ones and involve them in the rewards when your new behaviors start to pay off… If you do this with ambitious kids, I guarantee they'll hold you accountable.
Write a check to an organization you'd never want to contribute to and give it to someone who has the authority to mail it if you don't follow through.
Whatever you do, do something. Take action. Move forward. Even if you fail, you'll learn so much.
When you find the answers to these questions, I promise you'll become more productive and begin truly building your castle for the long term.
Let me know your feedback in the comments below!