Top 5 Disciplines All Agents Should Have
1. Have a Positive Mindset. From the moment you wake up until the moment you fall asleep, you should always have a positive mindset. When you have this kind of mindset, you will be able to attract more people to work with you and be able to keep your cool during high pressure moments.
2. Believe in Yourself. If you don't believe in yourself, how do you expect your clients to? Many people hold themselves back by making excuses for why they can't or don't do something. Give no reasons to clients to look elsewhere when they are ready to buy or sell.
3. Be in the Know. Learn every thing about your market: active listings, just sold, what's pending, what expired, FSBOs … everything! Then get to know the people in your community. There's a saying "relationships build businesses," so be the agent that everyone in your market goes to for real estate as well as the person that can call a friend.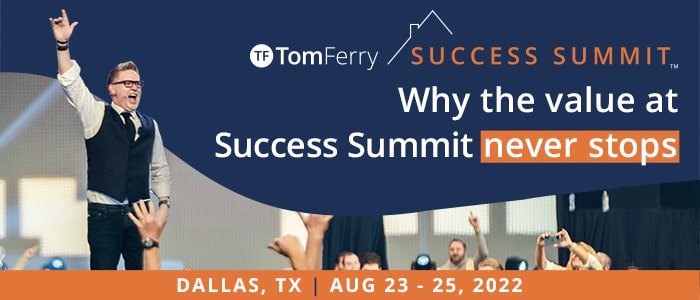 4. Be on Social. 
Consumers are flocking to the best and newest social channels every single day, which means you should too so you can connect with them in a media that they are comfortable communicating on. The key is to focus on one or two social channels and learning how to use it really well, then figuring out how to leverage that social channel to get you leads and listing.
5. Seek Education.
 Real estate is
constantly changing
. It's important that you continue to hone and expand your skills so you are relevant to the modern consumer. So my advice is to read real estate publications, attend training seminars and take on a mentor or coach.
Need help implementing these tips? Our coaches can help! Click HERE now to schedule a complimentary coaching call with a Tom Ferry coach.