Resolutions Aren't Enough: It's Now or Never for Your 2020 Business Plan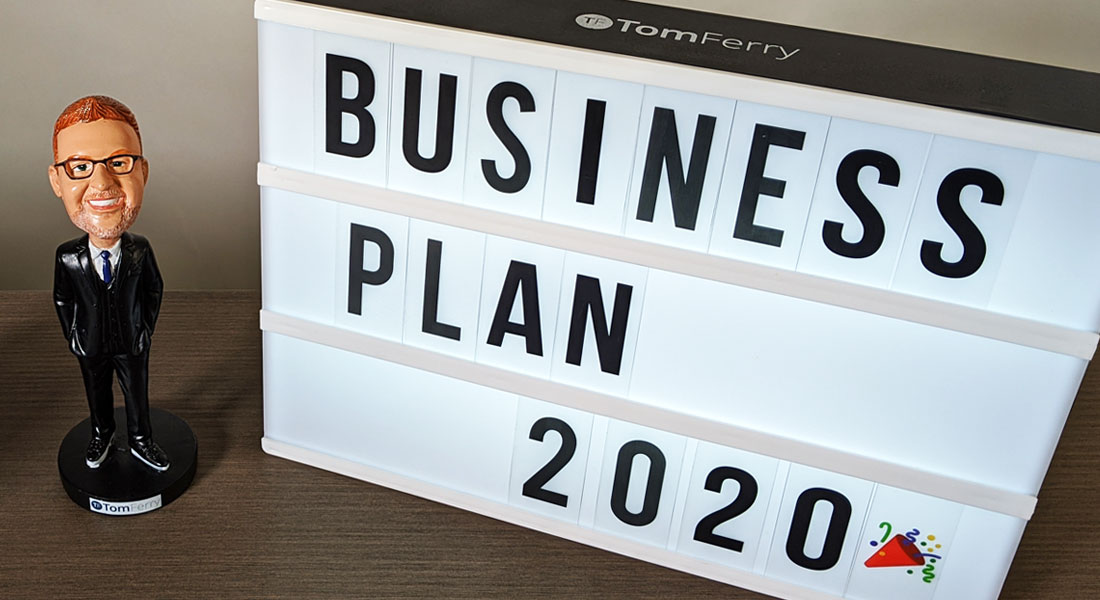 Reading Time: 3 mins, 35 secs
It's January 2.
You're at the beginning of a journey that will test you, reward you and provide an opportunity to radically improve your life.
But you can't just hope things work out.
You need a plan.
Truthfully, you should have created your business plan weeks ago.
If you haven't done it yet, NOW is the time. It's now or never.
So you've gotta decide… Are you going to construct a plan to reach your goals in 2020? Or are you willing to roll the dice and just hope that you somehow instinctively take all the right actions to be in a much better place 12 months from now?

Failing to Plan is Planning to Fail
Let me ask you:
Does a basketball team take the court without any game plan in place?
Does a Fortune 500 company just hope they reach their annual revenue and profitability goals?
Does an artist just start painting and see what takes shape?
No, no and no.
They start with a vision, a goal and a plan.
As an entrepreneur, it's easy to dismiss business planning as something "others" do.
But if you want success, you need to be doing it too.
When created properly, your plan will give you the framework for the specific actions you need to take on a daily, weekly and monthly basis to reach your goals.

Don't Rely on Resolutions
If you're thinking to yourself, "Well I made some resolutions. I don't really need a plan," then THINK AGAIN.
A recent study I saw said the average person gives up on their New Year's Resolutions by January 17…
So whatever you do, don't fool yourself into thinking "resolutions" are an effective substitute for a detailed business plan.

4 Components of an Effective Business Plan
Your business plan should include the following four components:

Identifying Your Why
To really do the work, you need motivation. That's why our free, downloadable business plan begins with a few open-ended questions that challenge you to figure out what you're committed to in the coming year and why. What will it mean to you, your friends, your family, when you achieve your goals?

Review & Goal Setting
The next step of the business plan is to review what you accomplished this year, and then it's time to set growth goals for 2020. It's up to you how ambitious you want to be, but I'd encourage you to get out of your comfort zone and establish some real "stretch" goals that require you to shake things up and do things differently. If you aim for incremental growth, you're likely to settle into the same routines that achieved your 2019 results.

Determining Your Activities
Once you've set your goals for 2020, it's time to determine what's needed to achieve them. When you download our Business Plan PDF, we'll show you how to break down your activities all the way down to how many conversations you need to have on a daily basis. Doing so will provide you with a daily target to shoot for, bringing real purpose to your Hours of Power instead of just calling haphazardly and hoping to catch a few people.

Marketing Plan
Finally, your business plan should include the marketing activities you'll implement to help achieve your goals. Not only will doing this ensure that you think through every aspect of your marketing strategy, but also make sure you have multiple pillars of lead generation in place to achieve your 2020 goals.

If all of this sounds overwhelming, we've made it as easy as possible to find the guidance and business plan template all in one spot. Simply register for this free webinar and you'll be given instant, on-demand access to both the video and our 2020 Business Plan Light PDF.

Don't let another year go by without a plan. Set audacious goals, develop your plan and bring focus to your actions to make 2020 your #BestYearEver. And if you get stuck in the business planning process, I want you to reach out to me. Seriously… send me a text or record a quick video and send it to me at 949-216-5466.