How Far Have You Progressed on Your 2020 Road to Success?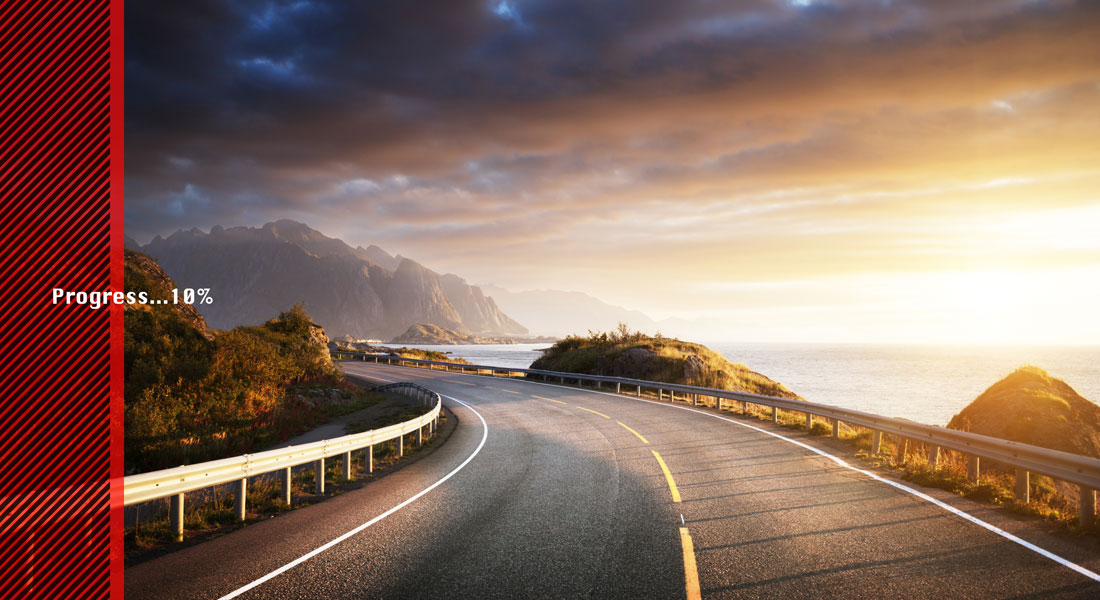 Reading Time: 3 mins, 32 secs
As this blog publishes, it's the 37th day of 2020.
And that couldn't be more perfect.
You know why?
Because as of today, the year is 10 percent over.
Feels like we were just celebrating the holidays, and now one-tenth of the "new year" is already behind us.
Which should serve as a wake-up call…
Are you 10 percent – or more – toward your 2020 goal?
Let's find out together. Keep reading.

Where Will 2020 Take You?
At the end of last week's Elite+ Retreat – an exclusive event for members of our Elite+ coaching program – I asked everyone to imagine themselves on December 31, 2020.
If you weren't with us, take a moment to think about where you'll be, who you'll be with and what you'll be doing… If all goes according to plan in 2020.
That's your desired "finish line," so to speak.
Now, bounce back to reality.
The goals you set at the beginning of 2020 can get you to that nirvana… but only if you follow through on your plan.
You do have a plan, right?

Get Out Your Business Plan
I'd like you to take out your business plan so we can see how much progress you've made toward your goals. (If you haven't created a 2020 business plan yet, stop everything and do it now. There's nothing more important to your success. Click here to watch my business planning webinar and get access to your free business plan PDF.)
Ideally you have scoreboards "up and visual" in your workspace, so you already know how far you've progressed toward things like:
Have you conducted 10% of your needed Hours of Power as outlined in your plan?
Are you 10% of the way toward your 2020 "conversations" goal?
Have you gone on 10% of your planned appointments for 2020?
Is your ratio of Hours of Power : Conversations : Appointments in your plan netting you the results you need… or do you need to adjust?
Have you closed 10% of your total transactions goal yet?
What about GCI… Are you 10% of the way to your goal?
Why Do You Do It?
Part of your business plan should include identifying your "Why" – the motivation within you that compels you to take action and keep building momentum. Is your "Why" clearly defined and are you reminding yourself of it on a daily basis to keep you moving forward?
Because this "progress report" isn't just about calls you make or your annual GCI goal.
It's about the life you're creating for yourself.
Every action you take – or don't take – is adding to or subtracting from your big-picture results and your road to eventual happiness and fulfillment.
Have you completed 10% of the unique life experiences you want in 2020?
Have you done something special for the loved ones in your life yet in 2020?
Have you planned your vacations and blocked out the time in your calendar?
Have you attended 10% of the training events you have planned for 2020? Have you scheduled all the rest of them and blocked out your travel time on your calendar?

So… Where Do You Stand?
If you're not at or above 10% of your goals yet, it's real easy to write it off as "Well, I'm just getting started" or "January is always a little slow."
But I beg you… Don't let yourself get complacent like that.
It's time to raise your standards.
Whatever amount you're behind on your goals already, that number will only compound over the year – UNLESS you change what you're doing!
Why are you behind pace?
What is disrupting your routines?
Why are you not getting the results your plan projected?
Do you know these answers?

Food for Thought
If you're behind pace already, it might be time to get a partner in your corner.
The good news is it's not too late to still make 2020 your #BestYearEver.
But you've gotta shake things up. You can't keep doing the same things and expecting different results.
If you find yourself confused about what to do to get back on track, I invite you to text me at 949-216-5466 and let's figure it out together.