A Must-Read Resource for Any Video Marketer!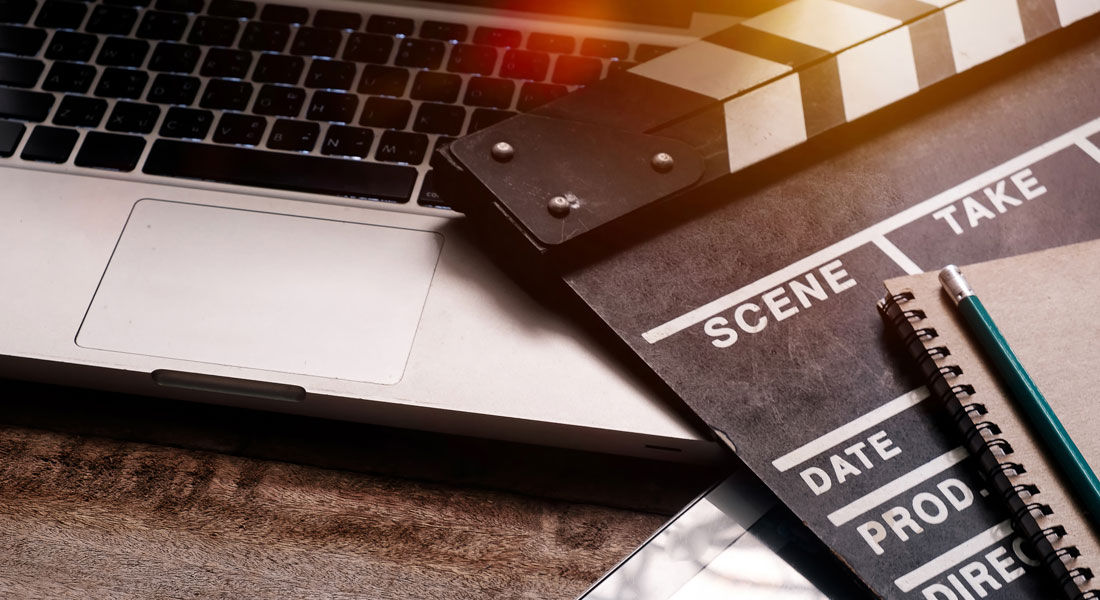 Reading Time: 4 mins, 2 secs
Have you put an additional emphasis on video in 2018… Or are you still struggling to step in front of the camera?
No matter where you're at with video marketing, there's always more to learn.
And there are few better educational resources than the Real Estate Video Influencers Guide recently released by BombBomb. I'm so proud to be involved with this project for the second year in a row!
I Have Two Objectives for This Blog
One… To encourage you to download this 76-page resource that's packed full of valuable information. (It's actually MORE than 76 pages because there are videos from many of the winners with tons more content!) It's free and there's no reason not to download it.
And two… To highlight a few of my own personal top takeaways to give you a taste of just how much fantastic advice is jammed into those interactive pages.
Here's the thing:
All of the information in this guide is directly from the mouths of people actually doing it and succeeding in a big way. This isn't theory. It's agents who practice these techniques day in and day out and are willing to share their secrets with you.
So please… take advantage of it and take your videos to the next level!
Congrats to These Rockstars
Before I get to my takeaways, I want to take a minute to congratulate 24 members of our coaching programs who were recognized as Video Influencers… INCLUDING No. 1 All-Around winner Christophe Choo!
Christophe Choo
Kyle Whissel
Steve Amaya
Gia Silva
Kevin Gueco
Amber Anderson
Brian Ladd
Tim Smith
Dan Forsman
Sergio Gonzalez
Wendy Cheung
Craig Barton-Hill
Tom Toole
Rachel Parker
Dustin Parker
Brandon Porter
Jason Farris
Meredith Tomlinson
Joshua Frappier
Judy Weiniger
Jay Glazer
Chris Kwon
Bryon Lazine
Phillip Provost
I'm extremely proud of all of you for getting out of your comfort zone and blazing new trails in video marketing!
5 Takeaways to Learn From
Judy Weiniger: Use Instagram Stories to Get Your Feet Wet
Judy is a true Rockstar from Warren, New Jersey whose YouTube channel you should definitely check out. Her in-depth video within the RE Video Influencers Guide is a can't miss, too.
One of the best pieces of advice she shares is for those people who are still a little apprehensive to start doing video. Judy advises to use Instagram Stories as a "trial run" of sorts because they're easy to do and they disappear within 24 hours, so there's not that same feeling of permanence associated with a YouTube video. After you get comfortable doing Instagram Stories, step it up and start using video everywhere. It's like a minor league training ground to develop your video skills!
Chris Kwon: Balance Entertainment with Education
I've watched Chris Kwon's growth in video over the past few years – after all, he's practically right in my backyard. One thing I've been so impressed with is his ability to deliver massive value while also keeping his videos entertaining and engaging from start to finish. He says when you blend personality with professionalism, you're bound to win, and from what I've seen, few do it better than Chris.
Jason Farris: Don't Be Afraid to Be Raw
While Chris takes pride in editing his videos to perfection, Fresno Rockstar Jason Farris offers another perspective. He says you shouldn't feel the need to edit and polish every video to the nth degree. He says what more and more people expect and want is natural video that represents real life. So for those who might feel intimidated by all the bells and whistles of video editing, Jason says just be yourself and don't be afraid to be raw.
Gia Silva: Go Live While Doorknocking
Long Beach, CA Rockstar Gia Silva discovered a way to achieve two objectives at once: Doorknocking her farm while providing a market update live on Facebook. Her raw, spontaneous videos convey her great personality and establish her as the go-to resource in the neighborhoods she serves. Another aspect that sets Gia apart is she focuses mostly on Facebook and Instagram for her videos rather than YouTube.
Christophe Choo: Blend High-Production Listing Videos with Simple-Production "Virtual Showings"
Beverly Hills luxury agent Christophe Choo captured the No. 1 spot in the "All Around" category, and his two-pronged approach to listing videos proves his versatility. He says he loves creating highly produced home tours where he can tell the story of a property, but consumers also love his simple production "virtual showings" he shoots on his cell phone while walking through the home.
What will you implement as a result of this blog? Let me know what you're committed to in the comments below!