Lessons Through Adversity: Revisiting My Top 10 Most-Read Blogs from 2020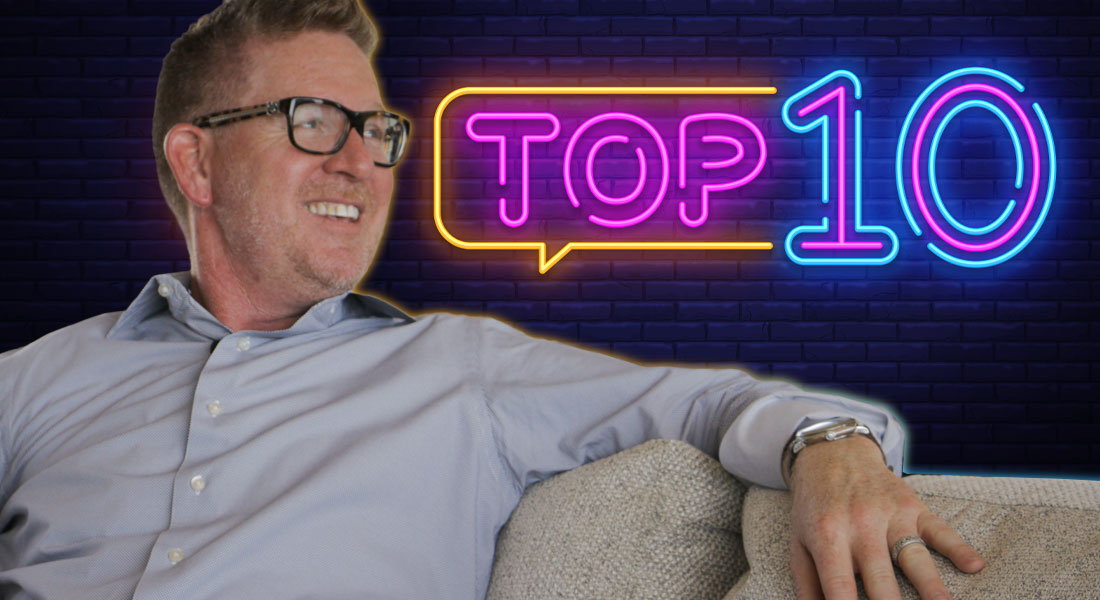 Reading Time: 3 mins, 47 secs
Even in a year that many of us would like to forget, there are lessons to be learned.
You might even say it's years like 2020 that teach us the most… because we're constantly being challenged and asked to seek out new solutions.
With that in mind, I thought I'd use today's last blog of the year to revisit 10 of the most-read blogs I published over the last 12 months.
There are lessons and reminders in each of these that are worth revisiting, so let's begin…
10th Most-Read Blog of 2020:
36 Reasons Why Now Is NOT the Time to Sit on The Sidelines
I saw lots of agents "furloughing themselves" early on in the pandemic, and this blog illustrated that those who were determined to find a way were actually succeeding. It's a great one to revisit anytime your mindset needs a little adjustment.
9th Most-Read Blog of 2020:
5 New Agent Mistakes to Avoid When Starting Your Real Estate Career
Shooting yourself in the foot as a new real estate agent can set you back significantly. I outlined five of the biggest mistakes I see on a regular basis.
8th Most-Read Blog of 2020:
5 Things You Can Do Today That Your Future Self Will Thank You For
Early in the pandemic, lots of people needed a nudge or a "pep talk" to get into action. But truth be told, the five actions covered in this blog don't require "stay at home" orders to be relevant – they are truly evergreen. So bookmark this one and return to it when needed!
7th Most-Read Blog of 2020:
10 Things Real Estate School Didn't Teach You… But You Need to Know
I think everyone reading this can relate to the fact that real estate school doesn't actually prepare you for success as a real estate professional. I came up with 10 things you really need to know instead.
6th Most-Read Blog of 2020:
Negotiations Now: 4 Tips for Deal-Making Via Email
When the world changed, we quickly had to adjust some very common practices. Negotiating, for one. Without the ability to sit across the table and hammer out a deal, we needed new tips for "distanced" negotiations. Luckily Greg Markov of the Real Estate Negotiation Institute was very helpful in providing some much-needed guidance.
5th Most-Read Blog of 2020:
Resolutions Aren't Enough: It's Now or Never for Your 2020 Business Plan
What's old is new again! This one is relevant right now… do you have your 2021 business plan in place? Even though we all had to make adjustments in 2020, I'd be willing to bet those who had a plan to work from out-produced those who were flying by the seat of their pants.
4th Most-Read Blog of 2020:
20 Ways to Create Confidence in An Uncertain World
Uncertainty doesn't create the kind of bold actions that lead to success. Confidence does. If you're struggling to gain confidence because of all the uncertainty in today's world, revert back to these 20 tips from early April.
3rd Most-Read Blog of 2020:
50 Truisms I've Learned In 50 Years on Planet Earth
Over the summer, I celebrated my 50th birthday by assembling a list of 50 "Tom-isms" you might've heard me say a time or two over the years. Why? Because I believe in every single one of them, and I know every one of these can help you create the success you desire.
2nd Most-Read Blog of 2020:
7 Ways to Bring Humanity Back to Business Right Now
Those who triumphed in 2020 are those who were able to truly connect with people despite all the challenges we faced. That's why "humanity" was more important than ever over the past nine months. Here are seven ways to make sure your business has a healthy dose of this essential element.
And the No. 1 Most-Read Blog of 2020 is:
3 Tips to Survive & Thrive in Today's Turbulent Times
Any crisis raises some crucial questions you need to answer. For instance, will you be a lion or a lamb? Check out this flashback to how we adapted in mid-March because these three tips are just as relevant today as they were then!
I hope you found some info you may have originally overlooked or simply needed to read again. In closing, let me say thank you for reading all year long. I applaud your resilience and willingness to roll with the punches 2020 threw at us. Put what you've learned into action, and let's create better days in 2021!