5 Things You Can Do Today That Your Future Self Will Thank You For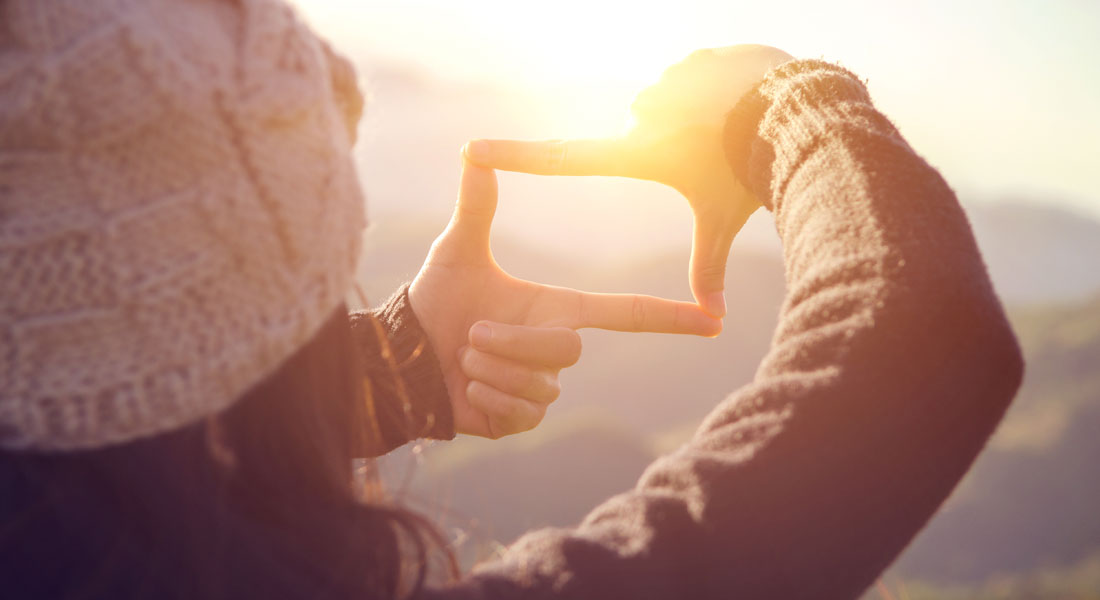 Reading Time: 5 mins, 47 secs
"Do something today your future self will thank you for."
I posted this quote on social media recently, and today I want to dive a little deeper into it.
The way I see it, you have a choice to make right now that will result in one of two outcomes…
You can emerge from this crisis as your best self or your broken self.
I'm guessing if you're reading this, you're the type who will aspire to becoming your best self.
But maybe you're having a hard time knowing what to do or getting into action.
So today I'm sharing with you five simple actions that will move you closer to that goal.
Don't let your "future self" regret how you spent this time.
Let's get started…
Action Step No. 1: Make Your Calls
It's one thing if you pulled back on making your calls when this crisis first began due to all of the uncertainty.
But by now you should have seen plenty of evidence that transactions are being done and that it's your responsibility to be "loading your cannon" for when things return to normal.
So reach out to people. Check in on them. Educate and inform them about what's happening both on the national scope and in their neighborhood.
Don't get me wrong – it's not "business as usual." Your tone and scripts need a new approach during these times. But whatever you do, you can't simply disappear.
Quick story: A couple weeks ago I was notified of an amazing agent named Judy Johnson who participated in a "virtual" private training event I conducted for the William Raveis company. Judy is a longtime real estate professional who is 93 years young and realized in that training session that she had stopped making her calls during this health crisis. Suddenly inspired, she set a goal to reach out to at least 10 people in her database via phone or text every day. And as a result, she says she feels better to be talking to people and her clients have been thrilled to hear from her.
So what's the moral? #BeLikeJudy
The more you talk to people, the more you provide answers and insight, the more appointments and consultations you conduct now… the more your future self will thank you.
Action Step No. 2: Sharpen Your Axe
If you've ever told yourself, "I'd love to learn __________ but I just don't have the time," you're going to kick yourself if you don't capitalize on this moment to finally grow your knowledge base.
It doesn't even have to be something monumental… just make sure you're improving yourself during this time, instead of shrinking in this moment.
If you need suggestions, well… $99/mo. will get you access to tons of webinars we've done and resources we've created over the last four+ weeks in our new Pivot program.
We've also transitioned our Marketing Edge and Sales Edge events to the "virtual" environment so you can take a deep dive into either subject from your own computer, phone or tablet. Click those links for upcoming dates.
Or there's gotta be a book you've wanted to read. So read it!
Your future self will thank you for your actions today… and regret your inactions as well!
Action Step No. 3: Do Something Special for Someone
They say it's better to give than to receive, so maybe what some people need to get out of their funk is to be of service to others and brighten someone's day.
I've seen a lot of great examples from within our own coaching ecosystem.
Here are a few ideas you can implement, or maybe they'll inspire you to come up with your own:
Announce an open offer to pick up groceries or prescriptions for anyone who may have a difficult time getting out. Get the word out on social media or via direct mail.
Give away a Grubhub digital gift card on social media.
Organize a local "Feed the first responders" donation effort that helps two important community resources – your local restaurants and the healthcare professionals and essential workers who are bravely battling on the frontline of this crisis.
Buy gift cards from local businesses that are currently closed or struggling to support them and give them away via direct mail or social media.
Purchase inexpensive board games from Amazon or another online retailer to be delivered to your past clients and/or sphere with a message that you're thinking about them during this #StayHome era.
Obviously some areas are stricter than others when it comes to delivering things to people's homes, etc., so use your best judgment based on the current climate you find yourself in.
Both your current self and future self will thank you for any of these efforts.
Action Step No. 4: Create a Video
As I've mentioned in other recent blogs, now is not the time to go into hiding, marketing-wise.
In fact, people in your market are likely starved for new information, wondering what impact COVID-19 will have on the value of their most precious financial asset.
So you need to be making videos consistently that educate and inform people in your area about what's happening now. Things are moving very quickly, so be sure to "time stamp" every video you create and continue publishing new information regularly.
You should use a mix of national statistics (see the slides Keeping Current Matters has been publishing here) and local transaction history as found in your MLS.
In addition to market updates, you can also be interviewing local business owners, school administrators, politicians, etc. to keep your followers informed.
In the process, people will see how dialed in to your community you are and remember that when the time comes for their next move.
And when that happens, you'll definitely thank yourself for making the effort.
Action Step No. 5: Move Your Body
Don't let COVID-19 result in 19 pounds added to your frame by the time things return to normal.
Instead, make sure you're moving your body on a daily basis. It's not only good for you physically, but also mentally.
So be sure you're exercising or taking a daily walk or run (if permitted, and with all appropriate safety measures in place). Also, anytime you feel that stress of the unknown coming over you, stand up, stretch out your arms above your head and put a smile on your face. This will automatically make you feel better.
You'll thank yourself later for taking this – and all five of these actions – today! Now's the time!
I'd love to know how many of these five actions you're doing already and which of them you'll commit to after reading this. Leave your thoughts in the comments below!